Articles
The Current Market for Home Alteration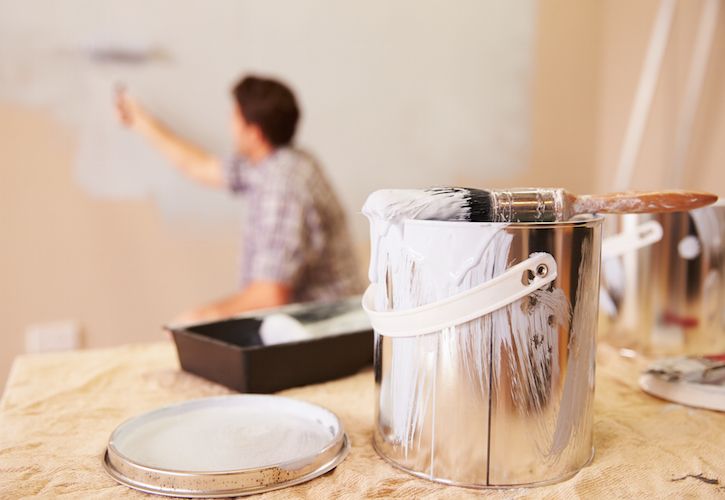 Television shows such as Grand Designs are inspiring more and more home owners to start making significant alterations to their homes. Although not a new trend, it is one that is gaining traction, particularly in the UK.
In 2016, the Office of National Statistics found we spend nearly £30 billion a year on home improvements in the UK, £43 million a week. Some choose to make these alterations to improve their living space for themselves, but for many the reason is financial. Home alterations can add significant amounts to the value of a property. For those that simply wish to add money and are not concerned about altering their home for themselves, there are specific additions and changes that add more value than others.
An Extra Bedroom
A nationwide survey suggests that that adding a double bedroom to a property can add more than 10% onto the value.
It is difficult to just 'add' a bedroom in a house, and it usually requires either extending up or out. A loft conversion can make for a great additional bedroom, it is considered to be a permitted development and therefore does not require an application for planning permission to be submitted, however all loft conversions need Buildings Regulation approval. A surveyor will inspect the work at various stages and issue a certificate of completion on final inspection. Also, if you have houses attached to yours, in a terraced or semi-detached house for example, they will also need to be notified of your plans.
Although every house has some sort of loft space this does not automatically mean that all are suitable. For example, if you are going to end up with no headspace, or the water tank takes up too much room there is probably no point in extending at all. The cheapest loft conversion from roof to useable room starts at around £15,000, therefore it needs to be a worthwhile investment.
Another way of adding an extra bedroom is have an extension built. These are of course more costly but if a double storey extension is approved then it can also add a desirable extension to the downstairs space as well. It is always recommended that the services of a professional are enlisted for projects like this. A 'Dummy's Guide To…' may be able to tell you how to dig your own trenches for a foundation but they are unlikely to tell you about the different foundations needed for certain soil types. For example, homes that have peat soil will discover that it is a very poor subsoil, this means these houses will have to consider raft foundations over strip foundations in order to ensure the stability and longevity of the project.
Better Kitchen
Some will claim that the kitchen is the heart of the home, and it is no surprise as people generally eat three meals a day prepared in the kitchen, not to mention getting snacks and drinks. With people spending so much time in their kitchens it is easy to see why a better kitchen is likely to add value onto a property.
Storage is a key factor for many when searching for a kitchen, as our lives are eased with kitchen gadget after gadget people need places to store them without making their kitchen cluttered. It is also recommended that although quirky, brightly coloured kitchens are fun they don't appeal to everyone, people like to make their own mark on their home, and with it being such an important/ expensive room opt for neutral colours and modern units. This is not to say that a TV needs to rise out of the kitchen surface or that every kitchen needs a dedicated wine fridge, but sleek, fuss free cabinets with plenty of storage and in a neutral colour are more likely catch the eye of potential buyers.
Extra Bathroom
There is something extravagant about having more than one bathroom and it seems potential buyers feel the same. An extra bathroom can add £12,000 to a value of a property, in fact 70 percent of estate agents believe an extra bathroom can actually help seal the deal when it comes to selling a house. The average bathroom in the UK costs £4500, which therefore equates to a profit of £7500 from this one project alone.
When planning an extra bathroom there are some key aspects that should not be forgotten. Firstly, and most importantly, ventilation. With many bathrooms now being internal, meaning there are no windows, it is vital that a good extractor fan is added to help with ventilation. Poor ventilation leads to mould which can be troublesome and unsightly, not to mention a potential health hazard.
Secondly, be realistic about the space. Sure, a freestanding, copper bath looks good on your Pinterest board, but with the average UK bathroom being the same size as a king-sized bed a shower cubicle, particularly for a second bathroom, may be the more sensible option.
Thirdly, storage, similar to the kitchen, people like storage in their bathrooms. It can be a little unsightly to have hygiene products and personal medication on display for all to see. There are some great sink cabinets that have the sink inbuilt into the top and offer storage underneath. Also, some shower friendly wire shelves, or similar, to stop shampoo bottles and loofas being stored on the floor, may put an extra tick in the buyer's box.
Conservatory
Not every house needs a conservatory, but if a house has one it is definitely of interest to potential buyers. Although they don't add as much value as a full blown extension, averaging at just a 7% increase on the selling price, they don't always cost as much as an extension and can be a great addition to the living space.
It is important when building a conservatory that it is looked at as an extension of the current living space. If the rest of the house is a characterful, period property it is not worth forking out for an ultra-modern conservatory, as this wouldn't be in keeping with the existing features of the property. Instead make the rest of the house flow seamlessly into the conservatory, making it feel like a purposeful extension rather than it just looking like it has been plonked on the back. This can be achieved by having the same flooring throughout the conservatory as the room leading up to it. If this isn't feasible, for example you may want tiled/ hardwood flooring in the conservatory but have carpet in the room leading to it, use colours from the room to make the conservatory feel like part of the house.
A costly 'optional' addition to a conservatory are electric blinds, although optional the addition of these is almost compulsory for this structure to appeal to buyers. Without these conservatories are often too hot in the summer and too cold in the winter, common knowledge that could affect the benefit of having a conservatory in the first place. So, although the blinds can be an expensive investment initially, in the long term they will have paid for themselves by adding value to the home.
Source: Insight DIY Team
For all the very latest news and intelligence on the UK's largest home improvement and garden retailers, sign up for the Insight DIY weekly newsletter.
04 May 2018

I find the news and articles they publish really useful and enjoy reading their views and commentary on the industry. It's the only source of quality, reliable information on our major customers and it's used regularly by myself and my team.

Simon Fleet - Sales & Marketing Director, Thomas Dudley Ltd