Industry Events Archive
Search
Sorry you've now missed these events, but I'm sure they'll be on again next year!
UK Construction Week 2020
06 October 2020 - 08 October 2020

UK Construction Week (UKCW) is FREE to attend and consists of multiple sections: Build, Building Tech, Civils, Energy & HVAC, Surface & Materials and Timber running from 6-8 October and newly launched Concrete Expo (6-7 Oct only) and Grand Designs Live (7-8 Oct only).
Read more here - https://www.ukconstructionweek.com/whats-on
The Flooring Show 2020 - Harrogate
20 September 2020 - 22 September 2020

The Flooring Show is the UK's largest and ONLY event dedicated to the industry, with over 250 leading suppliers within the industry.

You'll find the biggest range of flooring products from around the world in one place at The Flooring Show.
Located in the centre of picturesque Harrogate, The Flooring Show takes place in five halls of flooring inspiration, latest products and trends on 20-22 September.
See more at: www.theflooringshow.com
Glee Birmingham 2020
15 September 2020 - 17 September 2020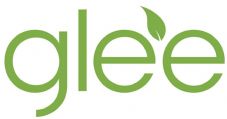 Glee (Garden, Leisure, Equipment Exhibition) is the UK's most valuable garden and outdoor living trade show, showcasing the freshest and most exciting brands, amazing new products and inspiring garden retail insights.
Offering thousands of the newest and most inspirational garden retail products from over 500+ suppliers, Glee welcomes all kinds of exhibitors from across 8 carefully edited show sectors.
If you have your own brand, garden centre, shop or make or grow your own products, we have a spot just for you. With visitors from multiples, independents and online retailers, it's the perfect opportunity to launch and showcase your product collections, nurture your existing relationships and grow new ones.
Visit www.gleebirmingham.com to learn more about the show.
International Eisenwarenmesse Koln 2020
01 March 2020 - 04 March 2020

2,783 exhibitors from 53 countries. Approximately 50,000 trade visitors from 136 countries in the middle of a conurbation with 21 million inhabitants. The world's number 1 in the hardware sector for over 50 years.
Why look for a trade fair with better figures? You will not find one. The EISENWARENMESSE is still THE meeting place for all manufacturers, distributors, purchasers, multipliers and decision-makers of the hardware industry.
Learn more here http://www.eisenwarenmesse.com/
KBB Birmingham - Birmingham NEC
01 March 2020 - 04 March 2020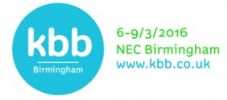 Established in 1985, kbb Birmingham is the UK's largest gathering of the world's most exciting KBB brands. Taking place from 1st – 4th March 2020 at NEC Birmingham, the show is an unrivalled platform for architects, interior designers, retailers, contractors, plumbers and developers to:
- Meet over 400 leading UK & international suppliers
- Source the latest in kitchens, bedrooms and bathrooms products
- Discover the new product innovations driving demand
- Network with industry leaders at the celebrated bi-annual gathering
- Gain invaluable business insight & find out what the future of your industry holds
kbb Birmingham is the UK's largest gathering of the world's best kitchen, bedroom and bathroom brands, and the established industry gathering.
Event Details
kbb Birmingham is a biennial event held at The NEC Birmingham - easy to get to and with great transport links. Plan your Travel & Stay.
Visit www.kbb.co.uk for more show information and to register your interest.
Master Locksmiths Association Expo - Telford
04 October 2019 - 06 October 2019

MLA Expo 2019, Europe's largest exhibition trade show for the locksmithing and security industry takes place at The International Centre, Telford, St Quentin Gate, Telford, Shropshire, TF3 4JH on:
Friday the 4th of October 2019
Saturday the 5th of October 2019
Sunday the 6th of October 2019
Opening times TBC
MLA Expo 2019, sponsored by DOM UK, will see the return of the area dedicated to auto locksmiths called 'The Garage'. This is being run in collaboration with the Auto Locksmiths Association (ALA) and will feature exhibitors offering products and services specific to the auto locksmith. As well as this there will be a dedicated in-hall auto locksmith seminar area and on vehicle training area.
Visit http://www.locksmiths.co.uk/mla-expo/ for more details.
TopDrawer - Olympia London
08 September 2019 - 10 September 2019

Top Drawer is the UK's leading lifestyle trade show for design-led brands and creative buyers, providing exclusive access to the latest trends, a curated selection of over 1,500 design-led lifestyle brands and industry insight through its diverse seminar programmes.
We search the globe for an extraordinary and distinctive edit of design-led brands across the lifestyle spectrum so you can create an offering that is out of the ordinary.
A/W, 8-10 SEPTEMBER 2019 | S/S, 12-14 JANUARY 2020 | OLYMPIA LONDON
Visit www.topdrawer.co.uk for more information
BMF All Industry Conference - Budapest
13 June 2019 - 16 June 2019

Global DIY Summit 2019 - Convention Centre Dublin, Ireland
05 June 2019 - 07 June 2019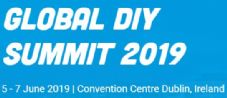 The Global DIY Summit is a key event where retailers and manufacturers from the home improvement and garden centre industry have the opportunity to exchange views of current and future developments within the global market.
This congress is being jointly hosted by the two leading European DIY professional organisations, EDRA (European DIY-Retail Association) and fediyma (European Federation of DIY Manufacturers), and the first global representation of interest of DIY trade, ghin (Global Home Improvement Network).
The main theme of the congress this year is DIY EVOLUTION: Designing the Future Together. We have yet to realize just how rapid and profound the current digital revolution is. The scale and effect of the implications for consumers and businesses is both exhilarating and daunting. Disruptive technologies and new business models are creating change and transforming the economy at an unprecedented and unpredictable pace that may outpace our ability to adapt to it unless we collaborate.
Visit the event website to learn more and register for your ticket.
National Hardware Show - Las Vegas
07 May 2019 - 09 May 2019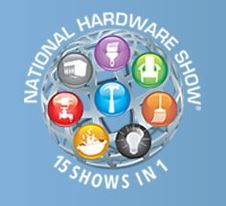 The National Hardware Show in the Las Vegas Convention Center in Las Vegas, NV is the prime time & place for face-to-face sourcing, trading and learning for the $343 Billion dollar US home improvement and DIY markets. Your source for products sold for the home, after the home is built and attracting a worldwide audience of more than 27,000 industry professionals. You can't miss this industry gathering.

Learn more about the show here: http://www.nationalhardwareshow.com/
Essential Install Live! - Farnborough Exhibition Centre
30 April 2019 - 01 May 2019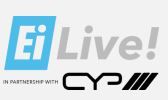 Marking its ninth year in the market, EI Live! 2019 is returning with an expanded format covering three related and inter-connected sectors giving exhibitors and visitors a unique opportunity to explore existing relationships fully, but also create brand new ones.
EI Live! 2019 will cover home automation, entertainment, and AV systems, but also encompass commercial building automation and AV as well as smart products from the world of electrical contracting.
By pushing boundaries that have yet to be explored by any UK trade show in the automation and AV market, the event has been constructed to deliver a unique nexus of industries, products, exhibitors, and attendees, that will drive business and create new opportunities.
Learn more about the event here: www.eiliveshow.com
Grand Designs Live - London ExCel
04 April 2019 - 12 April 2019

Grand Designs Live, proudly sponsored by Anglian Home Improvements, returns to London's ExCeL from the 4th April – 12th April 2019. Running for 9 days, the show offers visitors a unique opportunity to see all the latest trends for the home as well as many products never seen before. Based on the Channel 4 TV series, and presented by design guru Kevin McCloud, the event is packed with over 500 exhibitors, across seven different sections offering ideas and inspiration for your very own Grand Design, however big or small.

Visit the event website for more information: www.granddesignslive.com

Insight DIY always publishes the latest news stories before anyone else and we find it to be an invaluable source of customer and market information.

Max Crosby Browne - CEO, Home Decor