UK DIY News
100 Days to save Homebase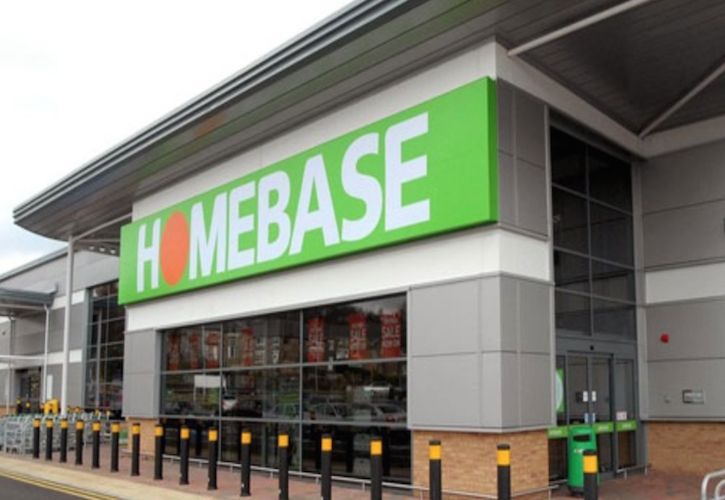 Next Tuesday it will be 100 days to the Wesfarmers Strategy Briefing on Thursday 7th June 2018. The date on which Rob Scott Managing Director will update the Australian Stock Exchange and investors on the outcome of their strategic review of the Homebase business, they acquired in February 2016.
"The strategic review is focused on options to improve the trading performance of Homebase as well as further evaluating the performance of the pilot stores to inform the future plans for BUKI. We will take a disciplined approach to further capital deployment and provide an update on the outcomes of the business review and our plans for a broader conversion to Bunnings at our Strategy Briefing Day in June," said Mr. Scott.
Wesfarmers objective is simple "The Group is focused on delivering satisfactory returns to shareholders by improving its underperforming businesses, proactively managing its portfolio and investing in value-accretive growth opportunities. We need to address underperformance in our portfolio that is detracting from positive performance in other areas. The Homebase acquisition has been below our expectations which is obviously disappointing. In light of this, a review of BUKI has commenced to identify the actions required to improve shareholder returns".
Earlier this week, the company announced their poorest set of half-year results for a decade, almost all due to the mounting losses in Homebase. However, there are really no clues in the wording as to where Rob Scott's mind may be on the future of Homebase and in the investor telecom on Wednesday, he once again defended their current position, robustly dismissing exit as being the likely option.
He dismissed the British media for their negative reporting; although closer to home, the feeling amongst both informed media and investors is really no different. If you'd like to see what the Australian Press are saying, click on the link below:-
Can Wesfarmers dig Bunnings out of its UK hole, or is better just to bury it?
Realistically, there are now only two possible outcomes of the review. Either remain in the UK and provide a robust and convincing plan with clear time-lines of when the business will deliver an acceptable level of returns or announce a complete and clean exit from the UK and Ireland.
The stakes are now incredibly high.
Not only is the reputation of the largest company in Australia at stake, so is the reputation of their new Managing Director, only two months into his tenure. Bear in mind this is a company that has only had eight Managing Directors in their 104-year history. Balance that with the income and livelihood of the 12,000 Homebase employees in the UK and Ireland and their families and you can see this is clearly not a decision to be taken lightly.
From what we hear, Scott a dual Olympic rower, who won a silver medal in the 1996 Atlanta Olympics, is a very measured and disciplined individual and his decision to announce the impairment and write-down charges on Homebase two weeks prior to the half year results is an indication that he's not shy of making tough decisions. But there's no doubt, this will be the single biggest decision of his Wesfarmers career to date.
In recent statements, the company has been painfully honest regarding the problems with Homebase and the 'self-induced' issues created by the management team instigated in early 2016. Using quotes from the various statements issued by Wesfarmers since the beginning of February they have admitted to the following 'self-induced' problems :-
To continue reading this article, please click on the link below, which will take you to LinkedIn.
Note - The only reason we do this is because we are limited by the number of characters we can upload to the Insight DIY website and therefore we upload the full article on LinkedIn.
This article is written by Steve Collinge, Managing Director of Insight Retail Group Ltd.
23 February 2018

Insight provides a host of information I need on many of our company's largest customers. I use this information regularly with my team, both at a local level as well as with our other international operations. It's extremely useful when sharing market intelligence information with our corporate office.

Paul Boyce - European CEO, QEP Ltd.