UK DIY News
2018 What's new in Home Improvement? Insight DIY Press Event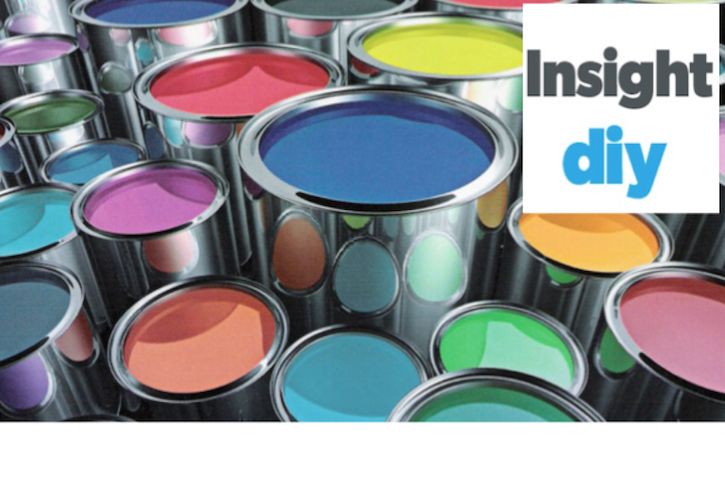 Last week, we announced that we're considering organising an Insight DIY 'What's new in Home Improvement?' Press Event in early 2018.
We issued a short survey for interested suppliers to complete and if you've not yet had an opportunity to do this, there's a link at the bottom of the page.
We've been delighted with the response so far, with 30 companies confirming their interest in attending, many of whom are the largest brands in our industry. Before we commit to making this happen and sharing further details, we'd like to ensure that we have feedback from as many companies as possible and therefore we'll be keeping the survey open for another five days.
Thank you also to everyone who has provided comments and ideas as to how to ensure the success of the event and I can assure you these will be taken into account.
Here's an overview:-

The focus of the one-day event will be for a maximum of 75 suppliers to exhibit exclusively new products (due to be launched in Q4 2017 or 2018) to both the leading consumer journalists in the country and a list of invited trade press.
As the majority of journalists are south-east based, the location is likely to be central London.

The event will offer the journalists time to browse and talk with exhibitors while seeing demonstrations of the products in action. Attendees receive a catalogue including company media contacts, descriptions and photos of the ranges and products being exhibited with post-event follow-up. Attendees can also review the products and demonstrations through videos posted after the event.

We'll be able to offer two sizes of exhibitor stand, a 2m x 2m and a 3m x 2m shell scheme, with costs capped at a maximum of £1,450 pus vat for the larger option.

Before we commit, we're keen to know if this event will be of interest and be supported by a decent proportion of the 1,500+ suppliers who currently read Insight DIY on a regular basis.

To help, we've created a short questionnaire (9 questions) that should tell us everything we need to know. Thanks for taking the time to complete the survey and if you'd like to contact us directly to discuss further, please email me directly at Steve@irg.co.uk
Steve Collinge - Managing Director Insight Retail Group Ltd
18 July 2017

Insight provides a host of information I need on many of our company's largest customers. I use this information regularly with my team, both at a local level as well as with our other international operations. It's extremely useful when sharing market intelligence information with our corporate office.

Paul Boyce - European CEO, QEP Ltd.