UK DIY News
AMA: Steady improvement in the UK bathroom products market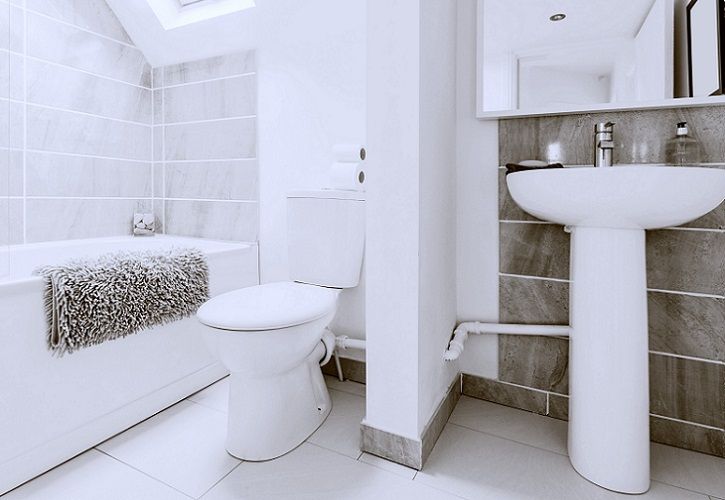 The bathroom products market is estimated to have grown by around 5% in 2015, reflecting the continued steady improvement in the UK economy and the building and home improvement markets. The market has seen a steady increase since 2013, following a period of comparatively volatile market performance, with growth in 2014 estimated to have reached around 5%.
Baths and sanitaryware is the largest sector of the bathroom products market, accounting for over 35% by value, followed by bathroom accessories, taps and mixers and bathroom furniture, while whirlpool/spa systems account for a significantly smaller share. Key trends include investing in products that offer better quality and longevity combined with luxury. Materials that have a natural appearance and texture in combination with a subtle use of colour in soft, neutral tones have also grown in popularity while the use of industrial designs, which use rough textures with visible pipes and brickwork, has also continued to grow.
The recovery in the UK economy has resulted in the number of bathroom products installed in new housing increasing, and this has particularly benefitted bath and sanitaryware sales. The recent increase in consumer confidence levels has also resulted in a growing number of homeowners looking to refurbish their property. Sustainability and water efficiency has become a key concern with UK householders, as they become more aware of the environmental impact of components that make up their homes. As a result, water efficient bathroom products are in greater demand.
In addition, demand for 'inclusive' bathroom solutions is growing as the UK population ages and the number of people with additional needs increase. The trend towards 'care in the community' has resulted in increasing numbers of elderly and disabled people living at home, creating demand for accessible solutions that make the bathroom easier to use and also more functional. The trend towards 'multigenerational living' has also positively impacted on demand for 'inclusive' solutions that 'future-proof' bathroom areas used by all members of the family, irrespective of their age or ability.
With an increasing UK population and a smaller average household size, there is a high proportion of houses, flats and apartments with small bathrooms. Products such as compact wall-hung sanitaryware, slim-line wash basins, the space-saving shower bath, short-projection furniture etc. are increasingly popular.
"Another key trend which has become increasingly important is the growing use of digital technology in UK bathrooms, something which has added value in a number of product sectors over the past two years" said Hayley Thornley, Research Manager at AMA Research. "Examples include digital taps and sensors to control temperature and flow, mirrors featuring entertainment systems that use Bluetooth technology, whirlpool systems with chromotherapy, aromatherapy, integrated heaters and voice activated controls."
The outlook for the UK bathroom products market in 2016 looks positive with good growth also anticipated in the medium-longer term. By 2019, the market value is forecast to have increased by 14% compared to 2015. However, the bathroom market is becoming increasingly price competitive as low-cost imports continue to account for a sizeable proportion of bathroom products sold in the UK. In addition, the growing use of the internet to source the best deals is also having an impact.
The UK bathroom products market is forecast to continue to fragment and the number of own-label products, often sold via the internet, is likely to increase. Competition from non-UK suppliers is also likely to grow as they increasingly develop their own concepts and designs rather than providing copies of existing products. Pricing pressures are likely to remain intense due to a growing number of competitive distribution channels such as the internet, DIY multiples and multiple retailers.
The 'Bathroom Market Report – UK 2015-2019 Analysis' report is published by AMA Research, a leading provider of market research and consultancy services within the construction and home improvement markets. The report is available now and can be ordered online at or by calling 01242 235724.

Image credit : Adobe Stock #52641975 - David Hughes
Source : AMA Research Press Release
18 January 2016

Thank you for the excellent presentation that you gave at Woodbury Park on Thursday morning. It was very interesting and thought-provoking for our Retail members. The feedback has been excellent.


Martin Elliott. Chief Executive - Home Hardware.