Digital Retail News
Amazon launches Spark in the US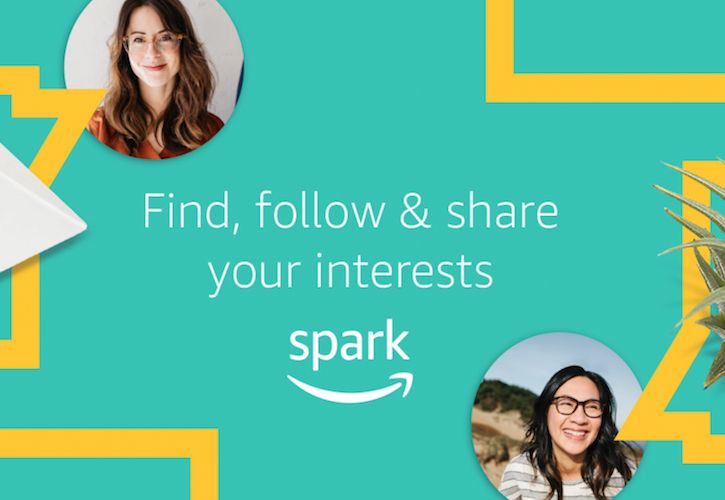 Amazon has launched Spark for Prime customers in the US, the option to shop for products via images
Added as a new feature to the Prime app, Spark is described as a "see now, buy now" option which allows them to click on the products in images to buy them instantly from Amazon. Very similar to social platform Pinterest, users can search and find images which are shown in an Instagram-style feed, and they can also share images to their own Amazon profile and comment about products and experiences.
Currently only available to US users, Amazon Spark is currently on trial to see whether the new addition to the app will match up to other shoppable image technologies used by other social platforms like Instagram.
For more information on Spark check out the official Amazon release below:-
What is Amazon Spark?
Amazon Spark is a place to discover things from people who share your interests. Whether you're looking for inspiration for home décor or seeking advice for the best long-distance running shoes, Spark makes it easy to discover—and shop—stories and ideas from a community that likes what you like.
FAQs:
What will I see on Spark?
When you first visit Spark, you'll select a few interests and we'll create a feed of personalized content from other Amazon customers with similar interests as you. Shop your feed by tapping on product links or photos with the shopping bag icon, or interact with people by commenting or smiling on their posts. To create a post, scroll to the top of your feed and share a product or story.
Who can use Spark?
We invite all customers to enjoy the posts on Spark. To contribute to Spark, you must have a paid Prime membership. Learn more about the Spark Eligibility Criteria.
Where can I find Spark?
Spark is available in the U.S. on the Amazon App for iPhone. Simply tap the main menu, tap "Programs and Features", and then tap "Amazon Spark". Don't have the Amazon App yet? Download it here. Stay tuned for Android!
What information is public on Spark?
Anyone can view your posts, comments, the interests you follow, and see your Amazon Profile.
Will my shopping history be visible on Spark?
No, your purchase or browse history will never be shown. Your Amazon Profile does show customer reviews you've written. You can manage your privacy settings for your Amazon Profile here.
How do I get started?
Find Spark in the Amazon App for iPhone! Tap on the main menu, tap "Programs and Features", and then tap "Amazon Spark". If you have additional questions or need help using Spark, please visit Amazon.com/Help.
Source: Insight DIY Team
24 July 2017

Insight DIY always publishes the latest news stories before anyone else and we find it to be an invaluable source of customer and market information.

Max Crosby Browne - CEO, Home Decor