Digital Retail News
Amazon UK completes London head office move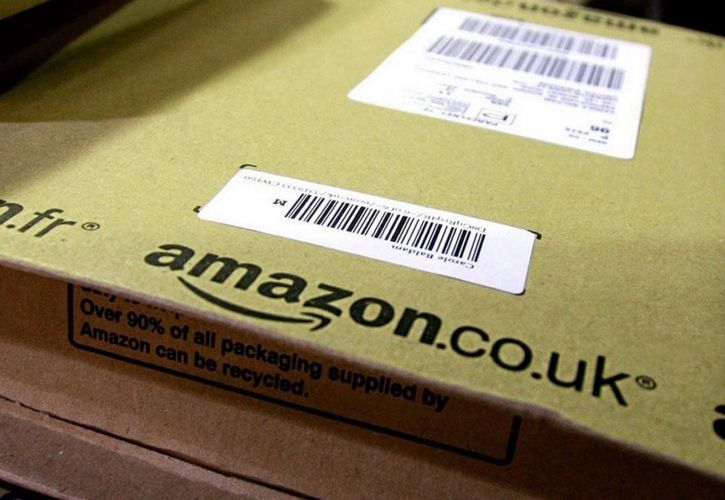 Etail giant Amazon has announced it has completed the move of its corporate HQ operations to London.
"We now have in excess of 2,000 permanent employees based in London in addition to the thousands of permanent employees in our UK fulfilment and customer service centres across the UK," said Christopher North, MD at Amazon UK.
"We're enabling tens of thousands of UK businesses to sell their products worldwide through Amazon Marketplace, powering British entrepreneurs and business start-ups through Amazon Web Services, and we have invested well over £1 billion in our UK infrastructure.
"The building of our new office in Shoreditch is a further illustration of the important role that London and the UK will play in our global operations."
While Amazon has come under fire in the past for alleged 'tax avoidance', this move does not see the closure of Amazon's Luxembourg operations, through which it is allowed to designate £4.3 billion in UK sales, reports The Guardian.
It means Amazon UK has moved its previous UK head office - which was based in Slough - to London.
The news comes as Amazon has patented a new way to unlock a smartphone - with the user placing it to their ear. The phone will be able to recognise the shape of an ear before taking a call, as opposed to Apple's usual 'slide to unlock' feature.
The human ear is said to be a unique identifier, like a fingerprint, which is also used in Apple's iPhones.
Amazon's London HQ move is announced as part of London Technology Week, which gets underway today (Monday June 15th).
Organisers say the week has cemented its position as the most important tech hub in Europe, and is forecast to boost its economy by £18 billion in 2015.
London's digital technology sector is growing faster than both the London and wider UK economy and will continue to do so for the next decade according to research from London & Partners, the Mayor's promotional company for London.
The figures produced by Oxford Economics¹ show that the number of companies in London's digital technology sector has grown by 46 per cent since the launch of the Tech City programme. The sector now employs almost 200,000 people - 17 per cent more than in 2010.
To mark the launch of London Technology Week, the Mayor will today take part in a coding class with school pupils from Regent High School at the Camden City Learning Centre.
Since 2013, The Mayor has invested more than £1.5 million into computing in schools through his London Schools Excellence Fund delivering computer skills to almost 500 schools and nearly 50,000 pupils.
Former Olympic champion Denise Lewis will also launch a London vs New York schools challenge this morning with the educational tech company Skoolbo.
The Mayor of London, Boris Johnson MP, said: "With our unrivalled mix of investors, talent and creativity it is hardly surprising that tech businesses and entrepreneurs are clamouring to be part of the incredible London tech story. This sector has flourished beyond recognition in the last five years, creating thousands of jobs and outpacing the rest of the economy.
"London Technology Week is rightly a celebration of that success. Now we need to continue our work to boost connectivity across the capital and arm the tech stars of the future with the skills they will need to drive forward this valuable industry for years to come."
Google is leading a drive to create a more diverse and inclusive tech ecosystem by today launching a pilot programme for entrepreneurs over the age of 50. The 'foundersover50' programme, which will be run at Google Campus in London, follows on from the successful programme google has run for new mums and will aim to support older entrepreneurs grow their ideas for new businesses.
London's tech sector is also one of the world's most diverse according to research from Wayra, Telefónica's digital start-up accelerator. It shows that in London women are three times more likely to be working in the startup community than in Silicon Valley.
Source : Dominic Sacco - PCR
www.pcr-online.biz/news/read/amazon-completes-london-hq-move-patents-ear-phone-unlocking-tech/036367
15 June 2015

Thank you for the excellent presentation that you gave at Woodbury Park on Thursday morning. It was very interesting and thought-provoking for our Retail members. The feedback has been excellent.


Martin Elliott. Chief Executive - Home Hardware.