Digital Retail News
Amazon unveils value of cloud department in quarterly earnings report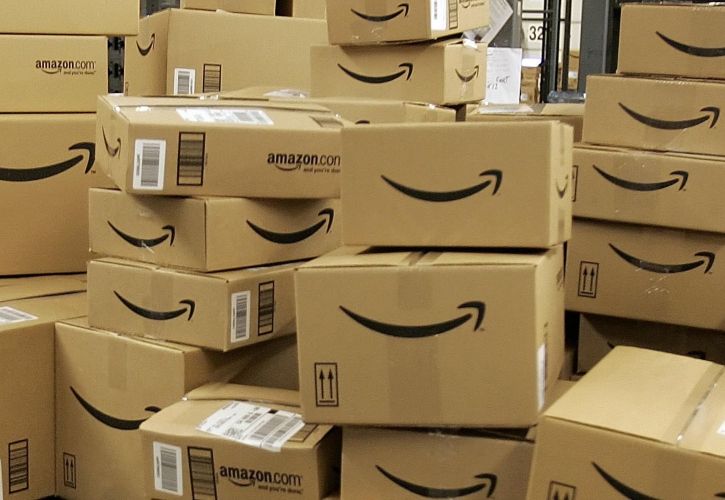 Amid a flurry of tech earnings this week, Amazon aimed for the spotlight with a major new development.
As promised last quarter, the Seattle-based corporations broke out quarterly revenue results for its greatly successful cloud department, Amazon Web Services, for the first time ever on its first quarter earnings report.
Defining it as a growing (actually "accelerating") department, Amazon CEO and founder Jeff Bezos revealed AWS to be a $5 billion business. But that $5 billion business quote refers to 2014 annual revenue.
If Amazon's first quarter plays out over the next three, AWS will have $6.26 billion in revenue for 2015. As for Q1 alone, AWS delivered approximately $1.57 billion in sales -- up from close to $1.1 billion the same quarter the previous year.
"Born a decade ago, AWS is a good example of how we approach ideas and risk-taking at Amazon," Bezos said in prepared remarks. "We strive to focus relentlessly on the customer, innovate rapidly, and drive operational excellence. We manage by two seemingly contradictory traits: impatience to deliver faster and a willingness to think long term."
Up until now, the AWS results had been surreptitiously filed away under the nondescript "Other" column.
Given AWS' run rate, it's almost as if cross-town rival Microsoft coordinated with its commercial cloud disclosure. Microsoft put its annual commercial cloud run rate at $6.3 billion.
Looking at Amazon as a whole, the online retail behemoth reported a net loss of $57 million, or 12 cents per share (statement).
On a non-GAAP basis, the loss was also 12 cents per share on a revenue of $22.72 billion, up 15 percent year-over-year.
Perhaps expecting a routine drop off following the highly-amped holiday quarter, Wall Street was bracing for a loss of 13 cents per share and $22.39 billion in revenue.
For the current quarter, Wall Street expects Amazon's loss to widen at 16 cents per share with $22.12 billion in revenue.
Amazon responded with a Q2 revenue guidance range of $20.6 billion to $22.8 billion, translating to growth between seven and 18 percent year-over-year.
Source : Rachel King - ZDNet
www.zdnet.com/article/amazon-breaks-out-cloud-results-for-first-time-on-q1-earnings-report/
23 April 2015

Thank you for the excellent presentation that you gave at Woodbury Park on Thursday morning. It was very interesting and thought-provoking for our Retail members. The feedback has been excellent.


Martin Elliott. Chief Executive - Home Hardware.