UK DIY News
AO reports 25.7% rise in revenue and confirms new Chairman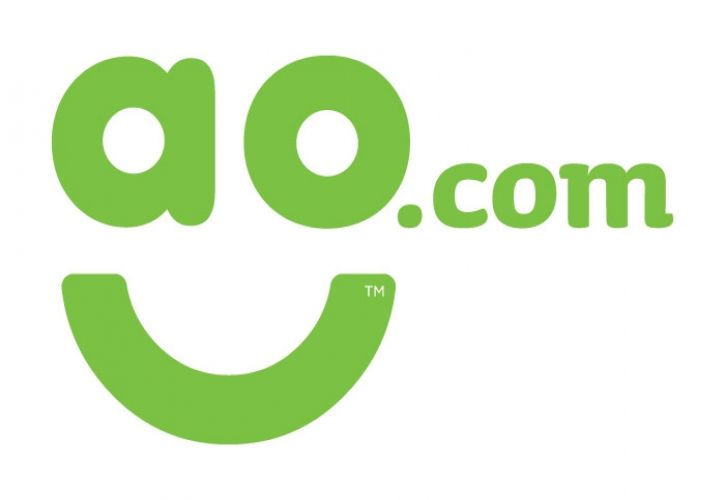 AO World plc, a leading European online electrical retailer, has today announced its audited financial results for the year ended 31 March 2016, explaining that it is continuing to grow market share and deliver its strategy.

Excerpts from the results follow. View the full publication here.

Financial Highlights
- Total revenue for the period increased by 25.7% to £599.2m (2015: £476.7m) as UK growth continued and the German business gained traction with customers.
- AO website sales for the UK3 up 27.7% to £487.1m (2015: £381.5m), with total UK revenue up 18.6% to £558.5m (2015:£470.8m); a further gain in market share.
- Europe revenue for the year was £40.7m/€55.6m (2015: £5.9m/€7.7m).

- Group operating loss of £10.6m (2015: £2.2m) as previously guided reflecting investment and trading losses incurred in Germany and start-up costs in other European territories of £2.3m (2015: £4.3m).
Operational Highlights
The consistent focus we place on delivering amazing customer service along with the investment we have been making in our brand continues to deliver huge benefits to the business:
- Our UK business was jointly awarded "Best Online Shop" by Which? in October 2015.
- UK NPS8 remains excellent at over 80 with AO.de higher still.
- Both spontaneous and prompted brand awareness have improved during the year in both the UK and Europe, demonstrating the success of both our proposition and our approach to marketing, representing a significant asset going forward.
- Repeat business metrics continue to improve across both segments.
- Deepening relationships with suppliers in the UK and improving buying terms in Europe as the business scales.
- All our current categories are growing market share and we will be introducing the computing category to AO.com during the current financial year.
- AO.de is gaining traction with customers and early indications for AO.nl, our Netherlands business launched in March 2016, are very encouraging.
Outlook
Trading in the current financial year has started well.

In the UK our expectations for revenue for the current financial year are between £630m to £650m and we expect Adjusted EBITDA to be slightly ahead of current consensus, in the range of £21m - £25m. In Europe (Germany and the Netherlands) we will focus on driving efficiencies until our new regional distribution centre in Bergheim is fully operational (expected Autumn 2016), as we guided in our pre-close announcement. We expect European revenue to be in the range of €90m - €110m and Adjusted EBITDA losses to be between €26m and €30m for the year.

Whilst we are mindful of the recent softening of UK consumer confidence and the recent reduction in property transactions, and in Europe we are in still in a start-up phase, the Board remains confident in the long-term prospects of the Group.

Commenting on these results, John Roberts, Chief Executive Officer said:
"It's been another year of great progress for AO. We have continued on our journey to become the best electrical retailer in Europe, having grown our market share in all our categories and expanded the AO brand into our next country, the Netherlands.

We are growing the business as fast as we can safely; expanding in our chosen categories and countries, whilst keeping a tight grip on our culture. Improving our brand awareness has been a key focus over the last year and this has increased significantly following successful investment in marketing; helping us attract new customers and improving repeat business metrics. Our customer proposition remains strong - our unbeatable prices, huge range and amazing service mean our customer satisfaction levels remain exceptional and we will continue to focus on this as we broaden into new categories. Our launch into computing this year will bring AO's amazing customer service to even more people and you'll see us take a different approach to the traditional 'feature-led' way of selling this category, to the benefit of all customers. Computing is a natural extension of our current categories and there is good potential for cross-selling to our existing customer base, making it an exciting opportunity for the business.

Online shopping seems now to be widely accepted, driven by technological advances, improving connectivity and cultural generational change. AO offers a simply better customer journey, executed brilliantly by a brand and team that customers and suppliers trust and, as a result, we are well placed to deliver sustainable long-term growth.

I would like to thank every single AO'er for their passion and dedication over the year and look forward to working together to grow the business further in the year ahead."
Chairman
AO also confirmed that Geoff Cooper is to become Chairman, succeeding Richard Rose who is stepping down in July after eight years in the role.
Geoff is currently chairman of Card Factory plc and Bourne Leisure, a private company. He previously held executive positions at Travis Perkins plc and Alliance UniChem plc (subsequently Alliance Boots plc), and was non-executive chair at Dunelm plc for 11 years before retiring in July last year.

Brian McBride, Senior Independent Director, who led the process to appoint a successor, commented:
"Having conducted a thorough process, it was clear that Geoff was the best fit for the organisation. He has over 20 years' experience serving on the Boards of UK public companies, and is enormously experienced in both the world of retail and high-growth companies. He is a strong addition to the Board, bringing great leadership, integrity and knowledge to the role and will ensure the good governance and controls we have put in place over the years are continued."

Commenting on his appointment, Geoff Cooper said:
"I am delighted to have joined the AO Board and look forward to working with John, Steve and Mark and my fellow non-executive Directors to further deliver the strategy the company has set out.

"AO has the strong foundations required for sustainable, long term success and I am excited by the opportunity to Chair the business as it continues its expansion."

John Roberts, CEO, commented:
"On behalf of the Board I would like to thank Richard for his hard work and commitment over the last eight years, and to welcome Geoff to AO.

"Geoff's experience and character means he is an excellent addition to the team who will work effectively with the Board as we continue on our journey to become the best electrical retailer in Europe, by being exceptional in the moments that matter."

Source : AO Press Release
www.ao.com


To advertise on the Insight DIY website and download our media pack, click here.
Sign-up for our weekly newsletter here.
If your business is interested in pricing intelligence or you're currently trying to track retail prices manually, there really is a much easier way. Just contact us here.
08 June 2016

Thank you for the excellent presentation that you gave at Woodbury Park on Thursday morning. It was very interesting and thought-provoking for our Retail members. The feedback has been excellent.


Martin Elliott. Chief Executive - Home Hardware.