Digital Retail News
Apple reveals smartwatch pricing and sale date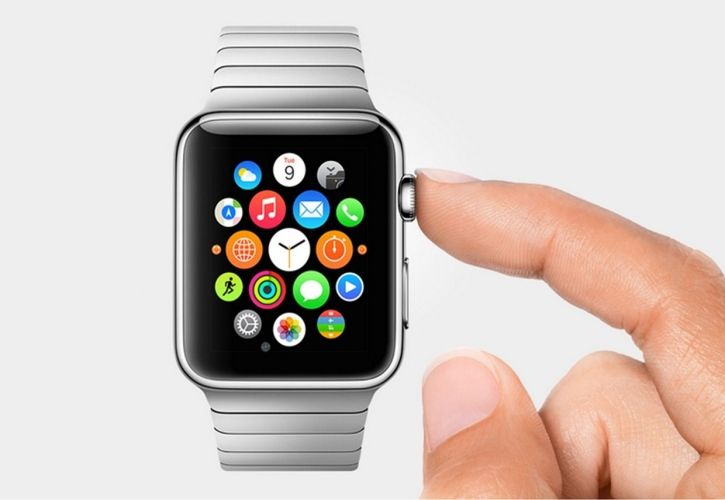 Apple's smartwatch collection will range in price from $349 to $17,000 (£299 to £13,500 in the UK) depending on the metals they are made from and the straps they are bought with.
The larger 42mm (1.7in) models of the Watch will cost about $50 more than than the 38mm (1.5in) versions in the lower-priced ranges.
Apple also revealed that the devices are due to go on sale on 24 April.
Rivals' smartwatches have only seen limited sales to date.
A press event held in San Francisco held few surprises about the wearable tech beyond the fact that the mid-range stainless steel edition would start at $549 and go up to $1,099 in the US, and from £479 to £949 in the UK including VAT.
There had been speculation that Apple would seek a bigger price gap between the model and the basic aluminium-based Sport-branded version - something that would have restricted its appeal.
"Apple's pricing demonstrates the confidence it has in the new Apple Watch's functionality, design and consumer appeal," commented Ian Fogg from the consultants IHS.
Apple's website lists a total of 38 models, which might pose a challenge to how it markets them.
Same specs
The US firm did not announce any difference in specifications between the aluminium, steel and gold-cased versions - there had been speculation that the higher-end editions might have more storage or allow some of their parts to be upgraded at a later point.
"When there were estimates of $700 or $800 for the basic stainless steel versions, I would have expected more than just a difference in materials," said James Moar from Juniper Research.
"The fact Apple hasn't done that is why there is no justification for a higher price."
Apple's chief executive Tim Cook said the Watch would typically last owners 18 hours between charges, providing a day's worth of use.
Its website adds that the models take 2.5 hours to charge from 0% to 100%, and that the larger model has longer battery life.
It also reveals that a Power Reserve facility means that the Watch should continue to show the time for "up to 72 hours" after other functions are turned off.
The firm said on stage that thousands of new apps had already been developed for the Watch ahead of it going on sale.
The social networks Facebook and Instagram, the car pick-up service Uber and the Chinese messaging app WeChat are among those confirmed to have developed software for the device.
Apple also highlighted that its wrist-worn device could be used to make touchless payments and receive phone calls.
Other functions demonstrated by Apple included:
• using the Watch as a means to open a compatible hotel room lock as an alternative to a key card
• checking the name of a song via the app Shazam
• opening an internet-connected garage door remotely
"What was very clear is that disruption will not come from specific features that Apple will bring to the watch, but by enabling developers to add value through their apps," commented Franciso Jeronimo, an analyst at IDC.
"In the end, similar to a smartphone or a tablet, what will make smartwatches relevant are the apps available. And what will make them appealing is the design and the quality of the hardware that runs those apps."
Loyal super-fans
To provide many of its functions - including GPS tracking, receiving phone calls and transmitting messages - the Watch requires its owner to have an iPhone 5 or more recent Apple handset, limiting its potential audience.
Even so, one expert believes sales will be strong - at least initially.
"Apple will unquestionably sell millions of these watches because there's pent-up demand from the loyal super-fans who will buy almost any Apple product," said Ben Wood from the tech advisory firm CCS Insight.
"Even if this merely told the time they would deliver that first chunk of sales. But the challenge is how you get ordinary iPhone owners to buy the smartwatch, because to date consumers have been left wondering why they need them in their lives."
CCS Insight forecasts 20 million units will be sold by the end of this year - representing about 7% of the compatible iPhones currently in use.
However, other analysts range widely in their predictions, forecasting sales as low as eight million units to as high as 60 million in 2015.
For comparison's sake, the iPad sold 14.8 million units in the first nine months after its launch, more than double Wall Street's most optimistic estimate.
The UK, US, France, Germany, Japan, Australia and Canada are among the first wave of countries where the smartwatches will be sold.
Source : Leo Kelion - BBC News
http://www.bbc.co.uk/news/technology-31794823
10 March 2015

Insight provides a host of information I need on many of our company's largest customers. I use this information regularly with my team, both at a local level as well as with our other international operations. It's extremely useful when sharing market intelligence information with our corporate office.

Paul Boyce - European CEO, QEP Ltd.