UK DIY News
Argos launches gadget trade-in service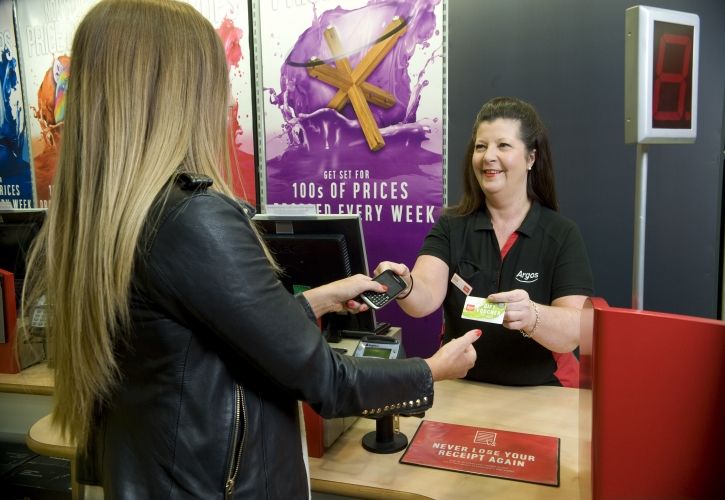 Argos launches new trade-in service for unwanted gadgets at stores nationwide for hassle-free, instant redemption.
Shoppers can now trade-in their unwanted gadgets at Argos stores up and down the country in the first ever initiative launched by a generalist UK retailer, which offers an immediate quote and redemption.

Argos, in partnership with circular economy experts WRAP, has introduced the innovative new service at all its 788 UK stores, providing customers with a convenient way to exchange their gadgets.

UK householders are estimated to have around £1 billion worth of electrical and electronic equipment in their homes which is no longer used1, and two-thirds of those surveyed by WRAP said they would be willing to trade in their tech products with reputable retailers2.

The Argos and WRAP initiative will not only extend the lifecycle of products but will also help the environment, such as by reducing the volume of electrical items sent to landfill.

Unlike existing schemes, where people have to post gadgets and wait several days or weeks for payment, the new scheme offers them an instant quote and payment for their device over the Argos counter.

Customers can walk into any Argos store, drop off unwanted tech items (initially mobile phones and tablets), receive an instant quote and, if they trade it in, get an Argos gift card to spend on anything in-store from Argos' range of 50,000+ products. The items are then refurbished in the UK and re-sold.

Amy Whidburn, Head of Corporate Responsibility at Argos, said: "As a leading technology retailer we know that our customers are looking for solutions to responsibly dispose of unwanted gadgets when they replace or trade-up devices. Our new scheme in conjunction with WRAP offers them a safe way to do this, in a really convenient location on their local high street or retail park, with the added benefit of receiving a gift card in return immediately.

"Depending on the response from customers, we may extend the scheme to include other electrical items in the future, such as camera, sat-navs or laptops."

Marcus Gover, Director of WRAP, said: "We're delighted to see this type of service become available over Argos store counters. Our research told us consumers have an appetite for trading in and Argos is now providing a convenient and easy way for them to do just that and release the value from their unwanted gadgets. By doing so we're keeping valuable resources out of landfill and in use longer, reducing the impact on diminishing virgin materials and protecting our environment."

This new service is the result of Argos' work with WRAP through the REBus project3, which helps companies implement new resource efficient business models that keep products, and their materials, in use for longer.

Argos's gadget trade-in service is one of a number of pilots supported by the EU Life+ funded REBus project – through which WRAP is helping businesses take action and make the circular economy a reality. For more information visit www.rebus.eu.com.

Watch this short video case study to find out more about the development of the gadget trade-in service with insights from Argos and WRAP.

In the UK WRAP also runs the sustainability action plan, esap4, which is working with the electrical and electronic sector to revolutionise how we design, manufacture, sell, repair, re-use, and recycle electrical and electronic products. Argos's new gadget trade-in service is helping deliver esap by extending the life of products in a commercially attractive way that's good for business, good for consumers and good for the environment.
Source : Home Retail Group Press Release
http://homeretailgroup.pressarea.com/pressrelease/details/73/News_1/4800
30 July 2015

Insight provides a host of information I need on many of our company's largest customers. I use this information regularly with my team, both at a local level as well as with our other international operations. It's extremely useful when sharing market intelligence information with our corporate office.

Paul Boyce - European CEO, QEP Ltd.