UK DIY News
Argos opens digital store in West Hove Sainsbury's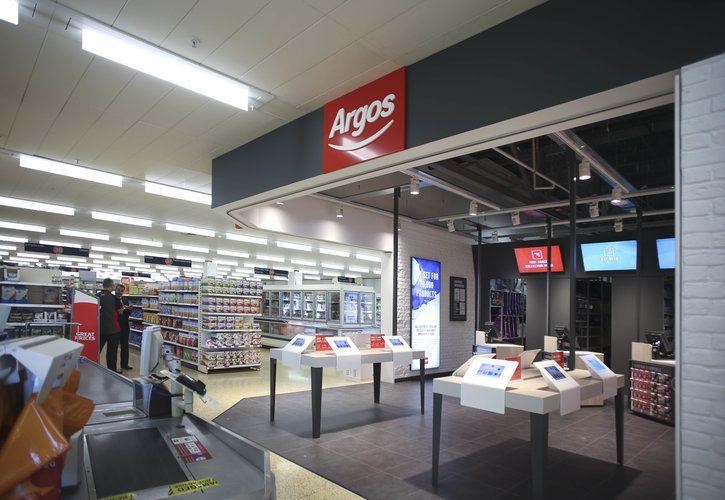 A brand new Argos digital store opens today Wednesday 3 June inside the Sainsbury's supermarket in West Hove bringing extra choice and convenience to customers in the area.
The new digital store has created 14 local jobs and follows the announcement in January about the retailers teaming up to open 10 new Argos digital stores in Sainsbury's supermarkets over the summer.
The smaller, new format Argos store is 1,300 square feet and offers all of the most popular products that customers want for immediate pick up with 20,000 products available for pick up within a few hours at the store* ranging from tables to tablets to toys.
Mick Ingledew, Manager of Sainsbury's in West Hove, said: "We're very pleased to welcome the Argos team to our store, and we are looking forward to feedback from customers about the increased range and offer. It's a great, complementary product offer and provides the convenience that our customers are looking for. We're also enjoying getting to know the Argos team and welcoming them into store as we work together to serve customers."
Emma Beard, Argos Store Manager in West Hove, said: "Argos hasn't had a store in this specific area before and it's great that we can now bring our version of our very latest modern stores to customers conveniently inside their local Sainsbury's supermarket. We are delighted to welcome new colleagues to the business and have received a very warm welcome from the Sainsbury's team as we work together to make sure customers get the best experience of this very new partnership."
The new stores are equipped for shopping in the digital age, with tablets that mirror the online shopping experience and staff on hand to help. Around half of Argos' total sales now start online, but 90% of customers will visit one of 755 stores to pick up their goods.
The ten locations are:
Nantwich; North Cheam; West Hove; Crayford; Calcot; Bognor Regis; Durham; Rustington; Drumchapel and Keighley
Source : ERP Retail News
http://eprretailnews.com/2015/06/04/argos-digital-store-opens-inside-the-sainsburys-supermarket-in-west-hove-654321234567890/
03 June 2015

Insight DIY is the only source of market information that I need and they always have the latest news before anyone else.

Neil Anderton - Sales Director, British Ceramic Tile