UK DIY News
ASDA income tracker reveals boost to spending power in March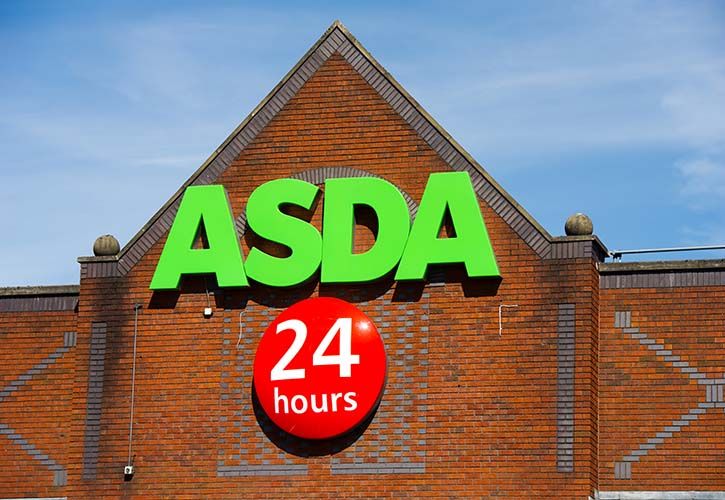 The latest figures for March reveal that British bank accounts were up £12 a week (6.3%) compared to the same time last year, marking the 17th consecutive month of double digit growth in disposable cash.

- Asda's Income Tracker reveals UK families have a spring in their step as regional spending power blossoms
- The average UK household had a weekly disposable income of £198 in March, £12 more than in March 2015
- Annual growth in spending power has remained above £10 for 17 consecutive months
- Essential item inflation stood above zero (0.1%) for the first time since the end of 2014 as inflation on clothing has crept up and Easter pushed up the cost of transport in March
- Across the regions, families living in the East of England and Wales saw the biggest increase in discretionary income
- Families across the UK enjoyed another boost to spending power in March, with discretionary income reaching £198 a week despite a gradual increase in inflation over recent months, according to Asda's Income Tracker.
However, consumer spending power wasn't the only area on the rise last month. Essential item inflation reached 0.1% – the first time the measure has stood above zero since the end of 2014, suggesting that prices of household goods may be on the rise. In addition, consumer price inflation also saw an increase of 0.2 percentage points (reaching 0.5%), due to the seasonal impact of an early Easter on air and travel fares.
The report also demonstrated some positive signs for UK families. In contrast to the rising prices across clothing and footwear (1.4%), as well as the increased expense of dining out in restaurants and cafés (1.9%), notable drops were seen in the cost of vehicle fuel (-9.2%) and electricity and gas (-3.7%) compared with the same time a year ago, helping to keep inflation generally low.
Meanwhile, for those shoppers looking to stock cupboards for get-togethers over warmer evenings, a further decrease in the cost of food and drink (-2.7%) provided a welcome surprise at the tills.
Employment levels and wage growth also remained stable last month. The employment rate stood steady at 74.1%, while regular earnings growth remained at 2.2%.
Taking a view of employment and wage growth across the regions, the latest data also revealed that while the UK as a whole saw income growth slow between the end of last year and the first few months of 2016, not all regions experienced the same drag in household incomes. The East of England, Wales and the West Midlands were boosted by falling rates of unemployment, and also saw incomes rise at the fastest rate.

Further interesting regional insights from Asda's March Income Tracker, showed that:
- The East of England experienced the biggest increase in disposable income, with this rising by £19 a week
- London saw spending power rise slightly – up £14 on the same period last year – however the percentage increase of 5.5% sees its rate of growth remain below the UK average of 6.3%
- The North East saw the slowest growth in gross income in the last quarter, associated with a rise in unemployment driven by sluggish conditions in the local manufacturing sector
- Wales was the second best performing region with spending power increasing by £14 (8.5%) compared to last quarter, marking a close in the gap with the rest of the UK after having seen weak growth in previous months
- Northern Ireland saw its spending power reach a milestone of £100 per week in the last quarter

An Asda spokesperson said: "The sustained rise in discretionary income gives family finances a welcome boost ahead of the summer months. While inflation has slightly increased in recent months, low overall interest rates continue to be good news for consumers.
"The outlook remains cautiously positive, despite a slow-down in wage growth across the country as a whole, which really can be seen on a regional level where we are already noticing an increase in household income. Wage levels in Wales in particular are extremely encouraging, while discretionary income in Northern Ireland has reached a milestone of £100 – a promising figure. This represents a number of positive indicators which should give British families confidence for the coming months."
Sam Alderson, Economist, Cebr, said: "While increases in inflation in recent months have weighed on growth rates, households across the country continued to benefit from robust annual increases in spending power in March.
"While assembly elections and the upcoming referendum on EU membership provide an uncertain background for consumers, the low levels of essential item inflation and growing discretionary incomes should continue to provide support to both consumer spending and overall economic growth."

Source : ASDA Press Release
http://your.asda.com/

To advertise on the Insight DIY website and download our media pack, click here.

Sign-up for our weekly newsletter here.
If your business is interested in pricing intelligence or you're currently trying to track retail prices manually, there really is a much easier way, just contact us here.
05 May 2016

Insight DIY always publishes the latest news stories before anyone else and we find it to be an invaluable source of customer and market information.

Max Crosby Browne - CEO, Home Decor