UK DIY News
ASDA launches 'ToYou' third party parcel service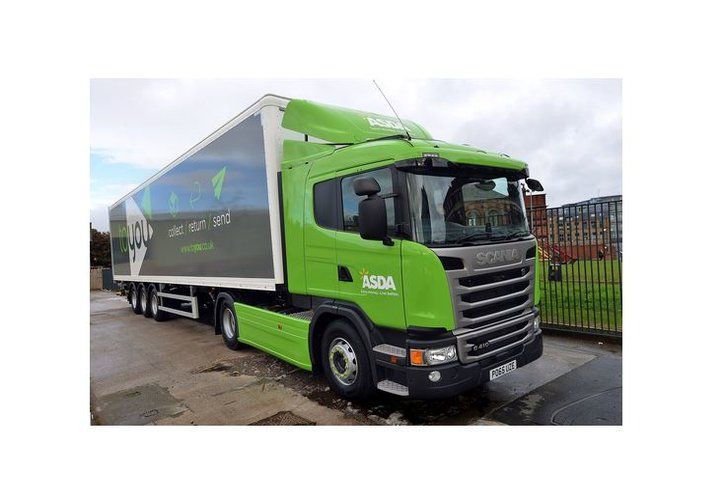 Asda is today (Thursday 11th November) launching a 'game changing' parcel innovation which will see customers able to collect and return orders placed with third parties at any one of Asda's 614 stores nationwide. As part of today's launch Asda is also revealing that leading online fashion retailer Missguided is the first partner to sign up to the new service.
The parcel innovation which is branded ToYou and powered by parent company, Walmart, is looking to tap into the 1.5 billion parcels which are delivered across the UK every single year and the appetite from major online retailers to have a physical footprint at locations across the UK. Asda predicts that if it grows the solution enough it could provide the supermarket with up to 40m extra visits per year by 2019.
Collection point
Ian Stansfield, Vice President Asda Logistics Services and Supply Chain said:
"Demand for online shopping is ever increasing, with it grows the appetite from online retailers to have physical footprints their customers can access. Not only are we providing online retailers with a presence on the high street we're also bridging a gap for customers who want to collect or return their online orders while carrying out their weekly shop."
This is an industry first: complete, real time, individual parcel tracking – whether collect or return, every step of a parcels journey is tracked and visible to our clients and customers. This truly is game changing."
Ian Stansfield
More and more parcels are entering delivery networks and parcel collection now counts for over 10% of Asda's online orders across the – there is a natural demand from customers for more flexibility when shopping online which in turn means retailers are looking for smart and innovative ways to get parcels to their customers.
ToYou ticks those boxes – it's the UK's first true end to end parcel solution owned by one company meaning live tracking and data can be provided to clients and customers in real time. This guarantees better accuracy when delivering and returning parcels, as well as minute by minute parcel tracking.
Today's launch gives online retailers an opportunity to expand their physical footprint, and means customers can shop more conveniently and gives shoppers even more reasons to visit Asda stores – a key cornerstone of the retailers five year strategy. ToYou will also be supported by a team of dedicated colleagues based at our parcel tracking control hub in Rochdale.
As well as the service for third parties, this new innovation has also allowed Asda to improve its George.com offer. Since August the retailer has rolled out to every store an enhanced 'non-food' Click and Collect solution for George.com, this has already reduced customer wait times for collection by over 60% and means customers can place orders up to 9pm for next day collection – already over 1m parcels have passed through the new system.
Stephen Langford, Senior Director, George E-commerce said:
"George serves more customers online than most fashion retailers so for us this move was a bit of a no brainer, a slicker service, with more in depth data, which allows us to know what the optimum times of day we need to have colleagues ready to serve our customers."
The implementation of minute by minute, real time, parcel tracking means that there is an even better accuracy in George.com's online operation. Customers can now track parcels and place orders up to 9pm for next day collection – it also means that during peak times they can expect a smoother experience when collecting parcels from stores.
"We can now see that customers ordering for the following day are collecting parcels between 5-7pm but if they miss their day one delivery slot, they're coming to collect parcels between 8-10am the following day – this insight has helped us reduce waiting times by over 60%. This is data not only helping improve george.com but we're also able to provide it to our clients" Langford added.
The partnership with Missguided is expected to be the first of many with new clients expected to be announced in the coming weeks and Asda opening its doors to all retailers.
Source : ASDA Press Release
http://your.asda.com/press-centre/asda-s-game-changing-parcel-innovation
13 November 2015

Thank you for the excellent presentation that you gave at Woodbury Park on Thursday morning. It was very interesting and thought-provoking for our Retail members. The feedback has been excellent.


Martin Elliott. Chief Executive - Home Hardware.