UK DIY News
ASDA plans for 150 new stores by 2018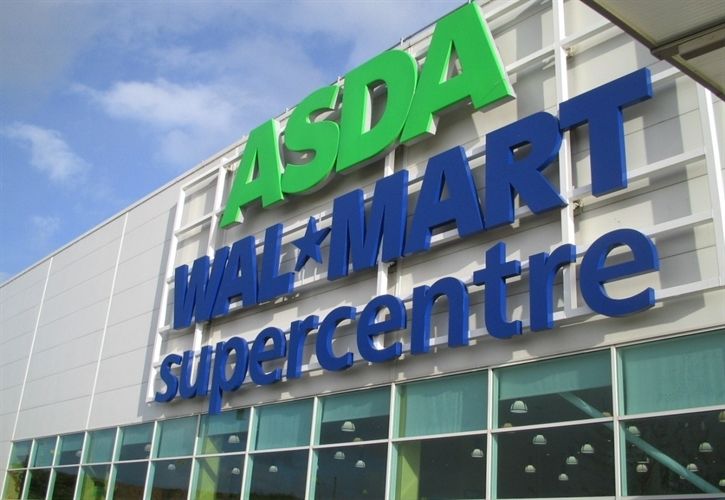 Asda is staging a major push south opening 11 new stores in the greater London region over the next few months with plans for a further 150 by 2018, the Mail can disclose.
Two of the new stores, one in Deptford and the other in Wealdstone, will be a trial of a new smaller format.
These will be Asda's first 'High Street' stores, set on main thoroughfares at a time when many retailers are abandoning the heart of towns for retail parks.
The new concept comes at a time when most of its rivals have large numbers of convenience stores that are making more sales than their core supermarkets.
Asda's new smaller formats, one at 9,000 square feet the other at just 6,000 square feet, will go head to head with them.
The retailer will also open seven standalone petrol filling stations, not attached to any existing stores, and two new superstores in Chatham Docks and Hayes.
The expansion comes at a time when the Big Four grocers have announced plans to scale back store estates.
Arch rival Tesco has announced 43 store closures, Morrisons 23 stores and Sainsbury's has abandoned 40 new supermarket projects and cut 500 jobs.
Discounters Aldi and Lidl are still growing. Aldi plans to open around 60 new shops, more than Morrisons, Sainsbury's and Tesco combined, according to property agent Colliers.
Asda chief executive Andy Clarke has previously said the grocer, which is owned by America's Walmart, is looking to expand with a focus on the south of the country. Its Leeds roots mean it has had a disproportionate northern presence.
Craig Bonnar, the Asda director responsible for store development, said: 'We have set out a clear five-year strategy which includes expanding further into London and the South East, and we anticipate this will include opening 150 petrol stations and 1,000 Click and Collect sites by 2018. Customers tell us that a convenient and great value shopping experience is important to them.
While Asda acquired 180 smaller Netto supermarkets in 2010 which are located close to town centres, most of its 500 superstores are large out-of-town sites.
The market has shifted though to smaller convenience stores and online shopping, which have been the major growth drivers as buying habits change.
Customers are purchasing smaller amounts more frequently from shops that are closer to home.
'We are now tackling the rapidly changing market head on', Bonnar added.
Its new trial concept on Deptford high street will be 6,000 square feet with click & collect focussing on its George clothing range with food to go.
Wealdstone high street, at 9,000 square feet, will also have click and collect, a pizza counter, rotisserie, ethnic ranges, and bakery.
The two new superstores will be in Chatham Docks & Hayes, and standalone filling stations at Staines, Tilehurst, Rainham High St, Bethnal Green, Elstree and Welling. White Hart Lane opened earlier this month.
Source : Rupert Steiner - Thisismoney.co.uk
www.thisismoney.co.uk/money/news/article-3006776/Asda-staging-major-push-south-plans-open-150-stores-2018.html
22 March 2015

Insight DIY always publishes the latest news stories before anyone else and we find it to be an invaluable source of customer and market information.

Max Crosby Browne - CEO, Home Decor