UK DIY News
Asda puts customers at the heart of "Superstores of the future" trials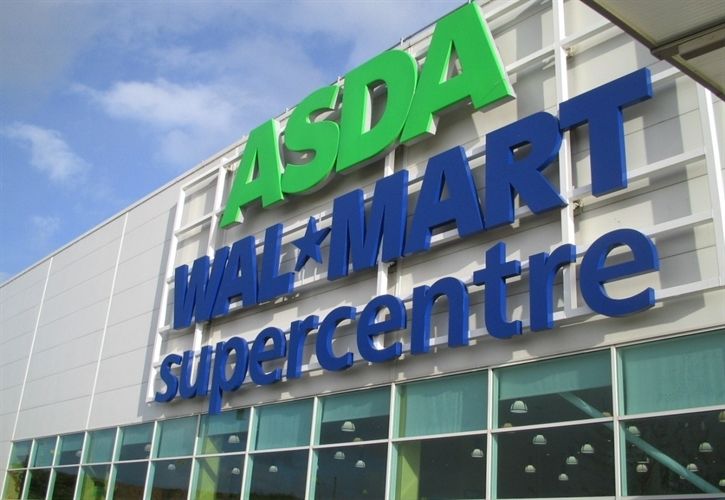 Asda to expand its scalable 'fit for the future' superstore trial to eight more stores to meet the changing needs of today's customer.
*Announcement follows recent proposition pilots in Coventry and Grantham
*Changes take their lead from customers and will not follow a 'one size fits all' model
*Remodelling programme will include retail innovations inspired by Walmart
*Investment forms part of Asda's five-year strategy to redefine value retailing
Asda has announced it is extending its customer-led superstore trials to eight more stores.
The soon-to-be remodelled superstores follow pilots in Grantham and Coventry where the retailer has created scalable destination stores that reflect today's changing shopper habits.
The overhauled stores, which feature innovations alongside ideas from parent company Walmart, have been designed to improve the overall shopping experience and bring together the retailer's online and offline offer seamlessly.
Asda President and CEO Andy Clarke said: "It's no secret that the way customers shop is changing – they're leading the charge and it's only right that we respond to them. They're telling us what they want from big stores and we're weaving that into our offer.
"This also means the stores won't be a carbon copy of each other, it's not a case of one size fits all, but it is scalable; it is pragmatic; and it is responsive."
The eight remodels announced today are Hatfield, High Wycombe, Carlisle, Gravesend, Blackburn, Norwich, Cwmbran and Bridge of Dee and will include innovations such as:
FAST LANES FOR SEAMLESS SHOPPERS
The stores will join online and in store shopping more than ever before with in-store order points so customers can browse and shop the entire George, George Home and non-food collections, backed up by dedicated Click and Collect areas in store or the Drive-Thru Click and Collect zones.
As demand for Click and Collect continues to grow, with more than 20,000 Asda customers using the service each week, the newly revamped stores even feature a new designated fast lane, clearly signposted from the car park, which enable customers to pick up online purchases from a new Drive-Thru Click and Collect zone.
Asda's online operation is already worth £1 billion and is expected to grow into a £3 billion business by 2018.
ASDA'S STORES WITHIN STORES
As Asda cements its position as a leader in high street fashion and homewares more space has been allocated to the George and George Home brands, effectively creating stores within a store. These newly revamped areas feature a fashion catwalk with mannequins showing the latest trends and George Home inspiration areas.
With Asda's award-winning Little Angels range the number one baby brand in the UK*, the remodelled stores include an enlarged mother and baby department, offering a wide selection of George baby clothes, accessories, food and nappies across two easy-to-shop aisles.
Catering for all the family, the revamped stores benefit from a health, beauty and wellness department, including an opticians and pharmacy near the health aisles and 15% larger than before.
A NEW AND IMPROVED BAKERY
As part of the new-look bakery, a significant new feature is a free-from department devoted to products for customers with food intolerances – Asda Grantham is the UK's first supermarket to have a unique in-store free-from bakery.
Sales of Free From products are seeing double-digit growth, with Asda recording an uplift in sales of 59% in January.
The bakery department, which has seen a step on in sales of 4.8% against the Asda chain, also offers specialty displays and a range of new snack and treat options, including single serve donuts and a quirky self-serve popcorn machine.
WALMART INSPIRED INNOVATIONS
As locals increasingly look to their supermarket for affordable and tasty lunches, Grantham is the first to include a Walmart inspired 'Food for Now' and 'Food for Later' options:
*A new Food for Now café sells most items for just £1 and features innovative concepts from across the Atlantic including digital menu screens
*Include a 'Grab and Go' city-trend warehouse style, inspired by Walmart brand, Sam's Club
*Customers can purchase food and coffee to go from a kiosk offering the Starbucks sister brand, Seattle's Best Coffee
*The superstores of the future remodelling programme is a key part of Asda's five-year strategy to redefine value retailing in the UK. The strategy is built on three key pillars: Improving Asda's core business by investing into price, quality and stores of the future; *increasing access and reach to Asda through a combination of physical stores and online innovation; and expanding into new markets including London and the South East.
*Asda's Little Angels range is number one for total baby in the UK private label market (Kantar Worldpanel, 52-weeks to 4th January 2015)
Source : ASDA Press Release
http://your.asda.com/press-centre/asda-puts-customers-at-the-heart-of-superstores-of-the-future-trials
09 February 2015

Insight DIY always publishes the latest news stories before anyone else and we find it to be an invaluable source of customer and market information.

Max Crosby Browne - CEO, Home Decor