Digital Retail News
Asda tests private ad exchange across mobile and desktop websites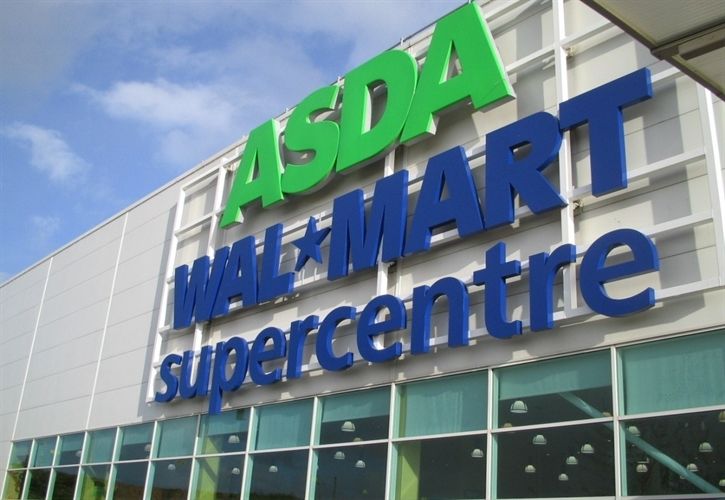 Asda has begun selling unsold ad units programmatically across three of its major websites in the first step towards launching a private ad exchange which will put it in prime position to compete with traditional publishers.
The new display and video ads – currently sold through Google's DoubleClick for Publishers (DFP) ad server and Rubicon's supply-side platform – are available across the mobile and desktop versions of Asda's storelocator platform, the Asda Price Guarantee comparison site, and Asda Direct.
In the coming months the same ad-serving capability will be extended to its grocery shopping site.
Revealing the plans exclusively to The Drum, Asda's senior director marketing innovation and revenue, Dom Burch said that it was at a stage of "exploration and trial" but had already sold around 200,000 ad impressions in the first few hours of launch to brands in non-competing sectors, including car manufacturers, hotel chains, and airlines. Competing retailers such as Amazon and Tesco have been blocked.
"What we'll be able to see over the next few months is which advertisers are highest performing and that will allow us to potentially go into private deals with them on the grocery site," he said.
The plans for a private exchange are still being shaped but by 2016 it will be fully operational and a competitor to traditional publishers, according to Burch.
"That's got to be our goal - to be a credible publisher rather than just a retailer with a website selling banners to existing partners. We can do what an Express, or a Guardian, or Telegraph group can do in terms of selling audience and we'll get a bigger audience and we're only one step away from purchase," he said.
He said it will be able to give brands the ability to target closer to the customer purchase and has the analytics in place to track if an ad has had an impact directly on a customer buying that product online.
The plan is to continue providing features to differentiate the offering, developing the ability to link a customer's digital journey to offline purchase through things like e-receipts - a capability Burch described as the "holy grail".
It has already begun talks with "big FMCGs" who have been "open to the journey Asda is on".
He added: "Any digital advertiser worth their salt is asking for a greater degree of control and want to be able to optimise their creative in real time," he said. "We've discussed what would they require from their media buying perspective to have Asda as their media publisher."
In time the hope is for media agencies to view Asda as a media owner partner, from whom they can purchase inventory, according to Burch.
"If we're able to compete with traditional publishers, the likes of MediaVest, Carat, Havas for example, potentially they'll want to be buying some of the inventory from us.
"Programmatic would need to grow significantly across the market before it becomes disruptive. Industry predictions suggest programmatic is a key trend, so it's prudent to be in there from a publishing perspective," he added.
Source : The Drum
www.thedrum.com/news/2015/01/22/asda-compete-traditional-publishers-2016-launch-own-private-ad-exchange
26 January 2015

Insight provides a host of information I need on many of our company's largest customers. I use this information regularly with my team, both at a local level as well as with our other international operations. It's extremely useful when sharing market intelligence information with our corporate office.

Paul Boyce - European CEO, QEP Ltd.