UK DIY News
Barclaycard data shows 4.5% rise in consumer spending in April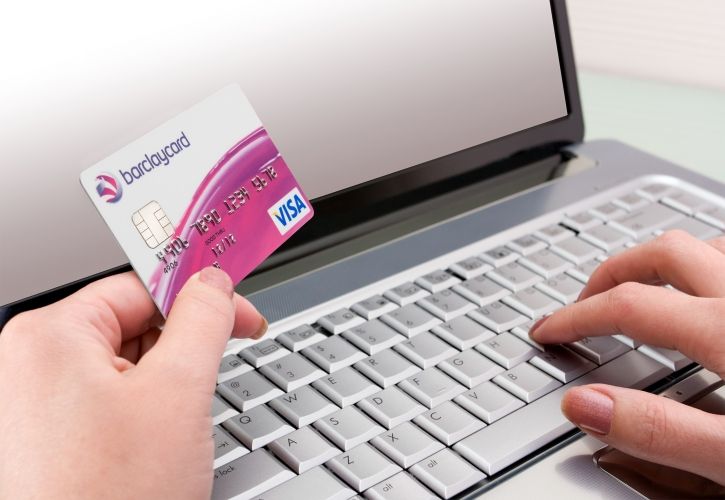 Confident consumers made the most of their rising spending power in April, as the latest monthly data from Barclaycard reveals that consumer spending climbed 4.5 per cent last month.
This is the biggest uplift in terms of real growth (adjusted for inflation) recorded since Barclaycard began regular analysis back in October 2011.
Discretionary spending also grew at the highest level seen in just over three years as consumer confidence remained high. Up 7.3 per cent on April last year, it was boosted by spending on entertainment and travel, which saw spending rise by 12.7 per cent and 6.8 per cent respectively.
The sunniest April on record encouraged more consumers to eat out, enjoy a drink in the pub after work and update their wardrobes for the summer. Clothing retailers experienced a boost in spending of 5.2 per cent, pubs saw spending up 8 per cent, whilst garden centre spending was 6.6 per cent higher.
Cinema spend growth reached its highest level since January 2013, up 41.2 per cent – with transaction numbers up by nearly 40 per cent – buoyed by the release of Furious 7, which grossed £15.6m at the box office in its opening weekend.
Brits remained on the lookout for a bargain, however, and were determined to get a discount. Spend at discount retailers reached a record high (up 10.4 per cent), and despite restaurant spending growing, the average spend per meal fell by 6.8 per cent.
The impact of falling food prices – supermarket spending was down 0.4 per cent in the month – and relatively low petrol prices – spending on petrol was down 10 per cent – led to spending on essential items falling by 2.9 per cent in April.
The General Election had little impact on people's propensity to spend in April, as consumers decided to 'wait and see' what the outcome would be first.
Chris Wood, Managing Director at Barclaycard, said:
"Great weather, favourable economic conditions and the Easter holidays have culminated in a bumper month for consumer spending in April. Since Easter also fell in April last year, this is not a distorted picture and indicates a growing confidence sustained from the first quarter of this year.
"Low inflationary pressure is helping consumers to loosen the purse strings on non-essential spending in particular, with many taking the opportunity to make the most of an unseasonably fine British springtime. "
Y/Y Spend growth by category

Overall

Online

In-store

Clothing

5.2%

12.8%

2.9%

Family Clothing

3.6%

6.8%

2.7%

Shoe Shops

8.0%

20.0%

5.3%

Women's Clothing

8.6%

25.7%

3.0%

Men's Clothing

6.9%

25.7%

0.9%

Restaurants

13.0%

47.3%

11.3%

Books, Newspapers & Magazines

4.0%

9.0%

-5.4%

Auto Parts & Accessories

0.0%

4.4%

-1.2%

Cinema, Theatre & Dance

9.1%

12.7%

3.5%

Public Houses

8.0%

-3.3%

8.1%

Department Stores

5.2%

21.2%

2.1%

DIY Stores

5.5%

0.3%

6.0%

Travel Agents

7.2%

17.7%

-1.1%

Airlines

1.7%

8.6%

-20.5%

Supermarkets

-0.4%

15.6%

-1.2%

Petrol

-10.3%

87.8%

-10.3%

Gambling

20.3%

-4.7%

57.4%

Overall

4.5%

15.3%

1.7%
Average Transaction Value

Overall

-3.4%

Clothing

-1.3%

Airlines

-3.7%

Restaurants

-6.8%

Supermarkets

-6.1%

Petrol

-8.7%
Online share of spend

Clothing

25.0%

Travel Agents

48.6%
Growth in number of transactions

Overall

8.2%

Clothing

6.6%

Airlines

5.7%

Restaurants

21.2%

Supermarkets

6.0%

Petrol

-1.7%
Barclaycard processes nearly half of all card transactions in the UK, including our UK credit card business, UK payment acceptance business and spending on Barclays debit cards.
The data in this release relates to the period 29th March to the 25th April 2015 and compares it with 30th March to the 26th April 2014.
The consumer confidence survey, including questions on the General Election, was carried out in March 2015 by Longitude Research on behalf of Barclaycard. There were 2,000 respondents, providing a representative sample of UK consumers by age, gender, region, income group, professional status and family situation.
Source : Barclaycard
www.barclaycard.com/news/consumer-spend-data-april-2015-full.html
14 May 2015

Insight DIY always publishes the latest news stories before anyone else and we find it to be an invaluable source of customer and market information.

Max Crosby Browne - CEO, Home Decor