UK DIY News
Barclaycard research shows a third of consumers will make at least one major purchase in 2016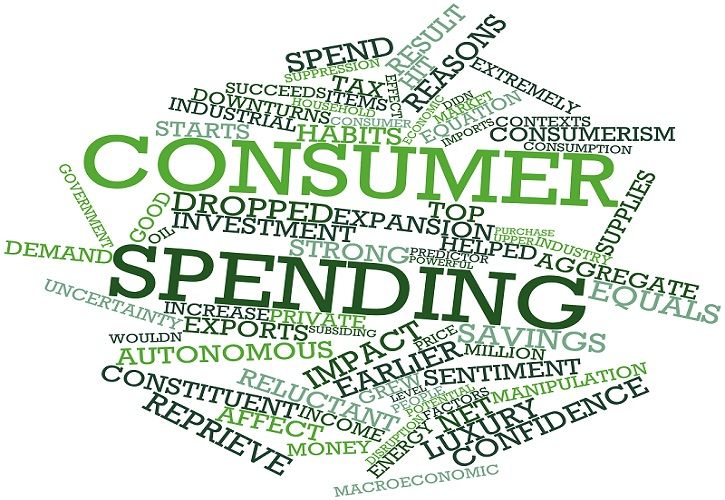 Consumers are starting 2016 with a spring in their step, with new research from Barclaycard revealing continued confidence in their own financial health.
The latest research, which takes an in-depth look at the country's spending patterns and confidence levels, found that a large majority (71 per cent) feel optimistic about their household finances when thinking ahead to the next three months. Additionally, three quarters (74 per cent) are confident in their ability to live within their means each month – up 8 percentage points from January 2015.

This comes as Barclaycard found that over half (58 per cent) of respondents are feeling confident in their ability to spend more on non-essential items. These 'lifestyle upgrades' should result in spending uplifts for the retail and leisure sectors. Out of the items consumers plan to upgrade, new clothes, electronic devices and more meals out were each cited by a third of people (at 39 per cent, 36 per cent and 31 per cent, respectively).

Underlining this sense of growing confidence, one in three (34 per cent) plan to make at least one major purchase – the type that only comes up every few years or so – in the next twelve months. Over half of these are planning to spend on a big family holiday or overseas trip (52 per cent), and over a third (37 per cent) are eyeing new furniture. A similar proportion (33 per cent) are considering purchasing an item for their hobby such as a camera, whilst a quarter (27 per cent) are in the market for a new car and almost a fifth (18 per cent), a house or flat.

One in six (16 per cent) of those who plan to up their spending in 2016 will do so because they feel better off now than they have before and 13 per cent say that after 'austerity fatigue', it's time to treat themselves and their family. However, three in ten (30.2 per cent) consumers cite necessity as the driving factor, saying they just 'need to spend money on this item'. An ingrained search for value is a motivator for a fifth of shoppers (19 per cent), as they plan to spend more simply to take advantage of great deals.

Households across the UK are currently benefitting from benign prevailing economic conditions with annual inflation remaining close to zero since the start of 2015 and employment up to 74 per cent[1], the highest since records began in 1971. It remains to be seen, however, whether the most recent downbeat economic news will have a negative impact on consumer confidence.

In the last quarter of 2015, Barclaycard data showed consumer spending growth continued to rise, with overall spend up 3.5 per cent year-on-year. Online shopping in particular reported its strongest-ever quarterly growth, at 16 per cent. Entertainment growth was in double digits (10.2 per cent), whilst household and travel spending saw an uptick of 3.5 per cent and 7.0 per cent respectively.

Chris Wood, Chief Operating Officer at Barclaycard said:

"Consumers are starting the year with higher levels of confidence, thanks to lower fuel costs and interest rates, rising employment and real wage growth. As a result, they're appearing more willing to make those bigger purchases that only come up every few years. These increased levels of confidence should be an encouraging signal for retailers, especially those selling holidays, cars and household goods.

"Spending on non-essential items, resulting in a further boost to the UK economy, looks set to continue as households plan to spend more on treating themselves and their families, thanks to months of careful budgeting and falling prices on essentials. But it will be interesting to see whether rising concerns over the global economy impact these plans, causing consumers to draw breath and slowing the pace of spending growth as we move forward into 2016."
| | |
| --- | --- |
| Items | Percentage of consumers who expect to buy in 2016 |
| A major holiday or other overseas trip | 52 |
| New furniture (non-fitted, e.g. sofas, tables) | 37 |
| Something I need for my hobby (e.g. camera, sports equipment) | 33 |
| New car or other vehicle | 27 |
| Fitted furniture (e.g. kitchen, bedroom, bathroom) | 24 |
| Property (house or flat) | 18 |
Image credit: Adobe Stock 47213420
Author: intheskies
Source : Barclaycard Press Release
11 January 2016

I find the news and articles they publish really useful and enjoy reading their views and commentary on the industry. It's the only source of quality, reliable information on our major customers and it's used regularly by myself and my team.

Simon Fleet - Sales & Marketing Director, Thomas Dudley Ltd