UK DIY News
BDO: Retail sales slump by 4.3% in August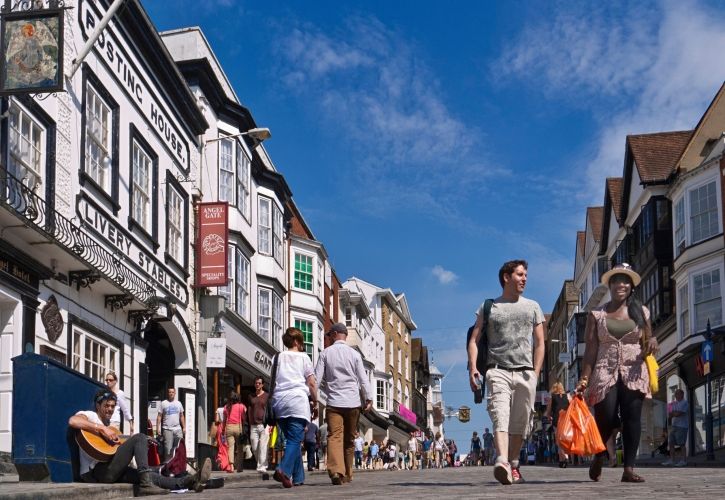 Despite widespread enthusiasm for a return in consumer confidence, retail sales dropped by 4.3pc in August compared to the same month last year, according to figures from BDO's high street sales tracker. The drop is even steeper than the 1.1pc fall in July and means that sales have fallen every month since May for the first time since 2009.
The survey of around 85 medium-sized retailers, such as Gap, French Connection and Hobbs, with around 10,000 outlets, showed that all retail sectors including lifestyle, fashion and homewares recorded lower sales than last year.
The figures makes for grim reading for the rash of retailers that are expected to update investors next week, including Next, Dixons Carphone, Argos owner Home Retail Group, Sports Direct and Dunelm.

Poor fashion trading dragged total retail sales lower after slumping 5.5pc last month, said BDO. Fashion retailers have attempted to end an addiction to discounting, which has eroded margins, but this has also meant a decline in sales. The wet, and often unpredictable, weather last month also put off shoppers, although fashion stores noted a sizable uptick in the last week of August as cooler temperatures encouraged consumers to start buying Autumn outfits.

Lifestyle stores, which sell gifts, health and beauty products and leisure goods, were the star performer in the lacklustre sector with a slight decline of 1.3pc.
Stores selling homewares, such as furniture and bed-linen, suffered a huge 14pc plunge in sales in the second week of the year as shoppers put off DIY and household improvements until their return from holiday.
But shoppers didn't just shun the high street, as online sales fell to their lowest growth since BDO began its poll eight years ago.
Online sales slowed to 11.5pc, an even worse performance on July's rise of just 14.6pc.
"The drop in non-store sales is surprising and is dramatic compared to growth rates of between 20pc and 30pc a few years ago," said Sophie Michael, head of retail and wholesale at BDO.
While Brits are better off and confidence is increasing, the high street missing out on the spoils while consumers spend money on bigger treats like holidays abroad. The strong pound during August also meant that shoppers were taking advantage of the exchange rate by buying goods abroad, while international tourists were less willing to spend.
"People are treating themselves but in pubs and restaurants and on going abroad instead of the shops," said Ms Michael. "With the holiday season over and the summer weather starting to fade, retailers will be hoping this is the start of a shopping spree that sees them into the Autumn season and beyond."
Source : Ashley Armstrong – The Telegraph
www.telegraph.co.uk/finance/newsbysector/retailandconsumer/11842478/High-street-sales-tumble-to-lowest-level-since-2008-crisis.html
04 September 2015

Thank you for the excellent presentation that you gave at Woodbury Park on Thursday morning. It was very interesting and thought-provoking for our Retail members. The feedback has been excellent.


Martin Elliott. Chief Executive - Home Hardware.