UK DIY News
BRC And HTA Respond To Budget Announcement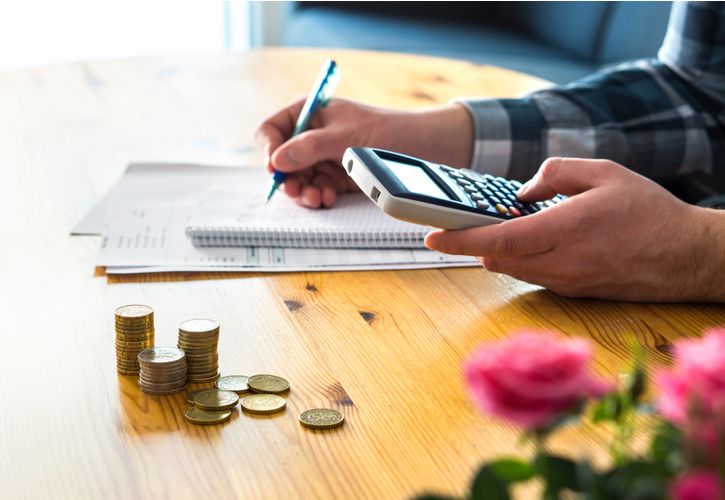 Responding to the Chancellor's Budget announcement today [27th October], Helen Dickinson OBE, Chief Executive of the British Retail Consortium, said:
"Today, the Chancellor spoke of a new age of optimism, but retailers will struggle to share his confidence after a Budget that does not do enough to reduce the burden of costs bearing down on our shops, our high streets and our communities.
"This budget is a missed opportunity for retail and the three million people who work in the industry, and it prevents retail from maximising its contribution to the government's levelling up agenda."
On Business Rates:
"It's a mixed bag of announcements from the Chancellor which falls far short of the truly fundamental reform that is needed and was promised in the government's 2019 manifesto.
"With firms still stuck on property valuations from 2015, the move to a three-year revaluation cycle, supported by a properly funded VOA, is welcome and is a clear acknowledgement that rates have fallen well out of kilter with the wider property market. The freeze in the multiplier is positive, though the evidence is clear that the current rate – over 50% in England – is already far too high.
"We also welcome the property investment relief and green investment relief, both of which the BRC has called for, which will provide some support for much needed investment in green technology and property improvements.
"While the Government's 50% bridging relief for 2022/23 may prove to be beneficial for the smallest businesses, it will do little to support the businesses that pay two thirds of retail business rates and employ 1.5 million people. With no reduction in the burden, this will lead to the unnecessary loss of shops and jobs and fails to incentivise investment in all parts of the country. This is bad news for every member of the public who wants a vibrant high street in their local community, with retail at its heart."
National Living Wage:
"The retail industry strongly supports the intention to raise wages in the industry and has been working hard in recent years to secure the productivity improvements needed to ensure such increases are sustainable. Currently, retailers are grappling with an assortment of government-imposed costs – higher National Insurance Contributions, higher Corporation Tax, sky high business rates – at a time when sales are slowing and supply chains are experiencing significant disruption. Unfortunately, the combined impact of additional costs will add to the pressure on prices - with three in five retailers saying that prices will rise before Christmas."
On supply chains:
"Positive news for our nation's HGV drivers. The BRC strongly supports the investment in lorry driver facilities around the UK, and we hope this makes lorry driving a more attractive career to those who may be considering it, as well as helping to retain those hardworking drivers already in post."
On Apprenticeships:
"The Government's commitment to deliver apprenticeship system improvements in the coming year, including its objective of supporting increased flexibility in apprenticeship training models and streamlining employer support mechanisms, is welcome. Reform is essential if retail is to maximise its use of the Apprenticeship Levy to support the development and upskilling of its workforce."


HTA Response:
Reacting to the Chancellor's announcement today on funding for new T-levels, James Clark, Director of Policy and Communications at the Horticultural Trades Association (HTA), highlighted the role UK horticulture plays in 'greening the economy' and tackling climate change, but warned that the time taken to get sector-specific T-levels up and running, the 'mixed bag' of changes to business taxes and uncertainties of seasonal labour availability for next year, was acting against the 'green growth' opportunities the sector provides:
"The UK horticulture sector is the 'original green economy' - we can grow to being a £42bn-worth industry by 2030. That includes creating new and exciting jobs. The Chancellor's emphasis on 'upskilling' the workforce is welcome but does not go far enough for our sector, which is struggling to fill vacancies across the board.
"We're being prevented from unlocking this growth potential by a skills gap and lack of labour. T-levels are one opportunity to address this issue, but they don't overcome a fundamental lack of college courses in the skills we need as a sector, not to mention that the relevant T-level subjects for our industry don't come online until 2023.
"We also need urgent action from the government on seasonal labour rules for next year – we're calling for the Seasonal Workers Pilot Scheme to continue and a very simple measure of including ornamental horticulture in the existing numbers, supported by an extension of three months to the current visa system. This will cover the Spring and Autumn 'shoulders' of the season when plants are picked in fields and trees produced. If not, the Government's environment targets are not going to be met.
"The announcement today of a 50 per cent relief for retail business rates will be appreciated by garden centres. Garden centres, nurseries and garden industry manufacturers will welcome the investment relief for solar panels – with large buildings, our sector is well-placed to maximise the use of solar energy. Yet this is offset by increases in National Living Wage – while good for individuals – and further hikes in corporation tax and national insurance contributions which will make our UK industry less competitive. It undermines efforts to invest in the workforce. This is on top of the additional extra costs and burdens we already face doing trade overseas.
Our call to the Government today is to harness the power of the UK's 30m gardeners and millions of green space users, by backing the industry that produces and sells the products consumers want to 'build back greener'.
Source : BRC and HTA
For all the very latest news and intelligence on the UK's largest home improvement and garden retailers, sign up for the Insight DIY weekly newsletter.
28 October 2021

Thank you for the excellent presentation that you gave at Woodbury Park on Thursday morning. It was very interesting and thought-provoking for our Retail members. The feedback has been excellent.


Martin Elliott. Chief Executive - Home Hardware.