International DIY News
Bunnings looking to acquire Masters stores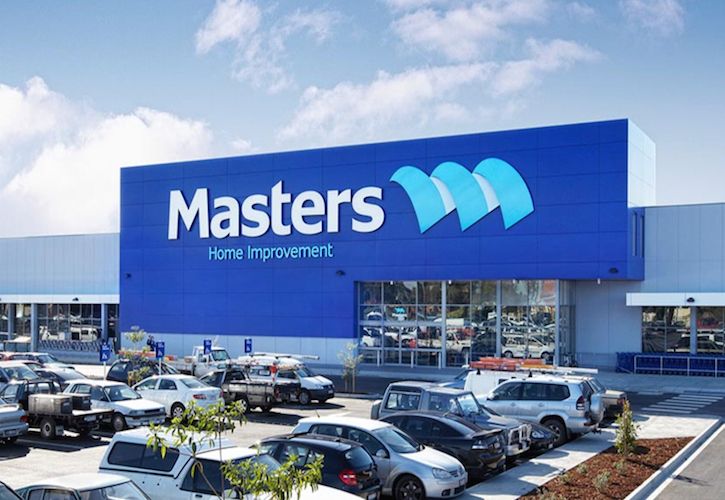 Bunnings reveals interest in acquiring up to 15 of the Masters stores, following the announcement that the joint venture will be closed.
Wesfarmers MD of home improvement and office supplies John Gillam said yesterday he will be watching carefully what happens to the competing DIY retailer as Woolworths proceeds with plans to either sell or wind-up the business.
"In rough terms, there are over 100 properties all up, 63 developed into stores and there are 15 or so that we are interested in," he said.
Speaking at the release of Wesfarmers' half-year financial results yesterday, Gillam predicted there will be strong competition for Masters sites.
"We don't think for a second that we are the only ones looking at the opportunities here," he said.
Bunnings reported $5.5 billion in revenue in the first half of the 2015-16 financial year, an increase of 10.9% on the corresponding period in the previous financial year.
There has been a total store growth among its network of 240 stoes of 11% and store-on-store growth of 7.9%.
Before interest and tax, Bunnings earnings rose 13.4% to $701 million from July to December 2015.
Wesfarmers managing director Richard Goyder told the media yesterday Bunnings is interested in Masters sites if it can acquire them at the right price, and if not, the retail giant will let someone else take over the 15 or so sites they are considering.
The most recent IBISWorld report into hardware and building supplies retail industry estimates Wesfarmers has a 38.4% share of the market.
IBISWorld senior industry analyst Spencer Little in a statement to SmartCompany said the industry is projected to be worth $18.5 billion by 2020.
"Woolworths' decision to dispatch the struggling Masters chain is indicative of fierce competition in the hardware and building supplies retailing industry," he said.
"Woolworths' industry revenue was expected to increase at an annualised 44.5% over the five years through 2015-16, to reach $1.4 billion."
Gillam said it is too early to predict the impact on Bunnings if Masters was to close and have a fire sale.
"It is too early to predict the impact or how it would play out (because) there is no clarity around the quantum or the disposal approach," he said.
"It looks like that will present a bump or two in the road in the second half [of the financial year]."
In January, Bunnings revealed plans to expand to the UK through an acquisition of hardware chain Homebase for approximately $700 million.
Overnight Australian time, Homebase's parent company Home Retail Group will put the takeover offer to a shareholder vote.
Wesfarmers told shareholders yesterday the Homebase acquisition ispart of a three-phase strategy for Bunnings to build strong business foundations, introduce a new Bunnings branded offer in the next 3-5 years, and continue to drive long-term growth.
Brian Walker, chief executive of the Retail Doctor Group, toldSmartCompanythis morningthe potential acquisition of Masters sites by Bunnings would likely be challenging for independent retailers.
"However, the challenge for smaller hardware businesses as businesses like Bunnings mop up additional Masters sites, which is inevitable, is the challenge to differentiate and be viable in areas like range and price – hence the rise of banner groups and competitor networks," he says.
Walker says Bunnings won't be the only big box retailer looking to potentially pick up Masters sites.
"It wouldn't surprise me to see super retailers the Gerry Harveys, the A-Marts of this world having a bit of a look," he says.
"Kmart and Target have openly discussed expanding Kmart so there aren't too many times in the market that these fitted-up big box retail sites become available," he says.
Source: Smartcompany.com.au
Read more here.
25 February 2016

Thank you for the excellent presentation that you gave at Woodbury Park on Thursday morning. It was very interesting and thought-provoking for our Retail members. The feedback has been excellent.


Martin Elliott. Chief Executive - Home Hardware.