UK DIY News
Chris Dawson opens his 100th The Range store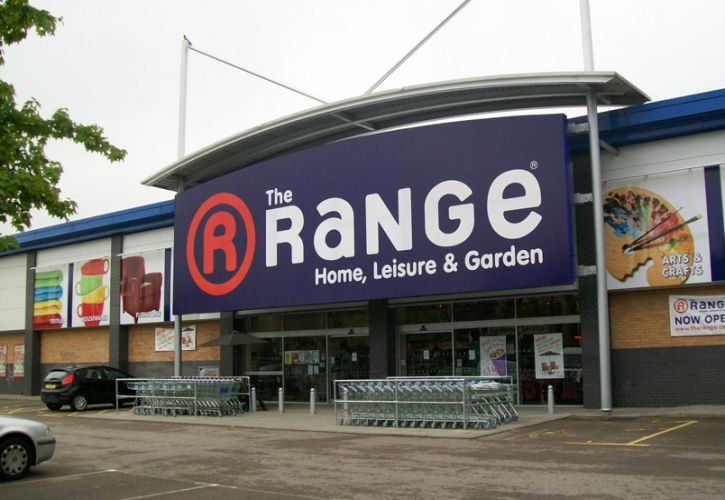 RETAIL tycoon Chris Dawson wowed a huge crowd with jokes and a heartfelt speech as he opened his 100th store in his home city of Plymouth.
As more than 100 people queued outside the new The Range outlet, in Peverell, Mr Dawson said how proud he was to hit his century of store openings on his own patch.
Advertisement
The new emporium, in the huge former Homebase building at Montpelier Road, makes Plymouth one of just three cities with double outlets.
And Mr Dawson, the UK's 77th richest person, told the crowd: "It's a very proud day – extremely special."
He then cracked a superstore-full of jokes at the expense of shoplifters, rival retailers and trading standards officers, before officially opening his new outlet and urging everyone to: "Shop early for Christmas."
Mr Dawson, chief executive and founder of the £46million-profit retail empire, was then swamped by well-wishers including a man who had been at the opening of his original Billacombe Road sore in 1989, someone who had travelled from Ipswich, a family also called Dawson, a gent who bought goods from him in his pre-Range market trader days, a feller from Weston Mill who couldn't get enough of shaking the great man's hand, dozens of others who'd rubbed shoulders with Mr Dawson at some point in the past quarter century – many of whom he actually remembered – and the magnate's own hero: motorcross superstar Bryan "Badger" Goss, who'd arrived from Yeovil.
And after all that, and having his picture taken with Plymouth University entrepreneurship students, pupils from nearby Mayflower Community School, and professional Del Boy lookalike Maurice Canham, a nod to Mr Dawson's market trader past, the billionaire finally got to tell The Herald: "It's emotional."
He added: "It's amazing how much Plymouth people root for us and are on our side, and how many came here today to say 'thank you'. That makes a difference, it makes it worth it."
Mr Dawson admitted he was actually nervous on his early morning drive to the new store, and "choked up" on arriving and receiving an ovation from the crowd.
"I was driving through Mutley Plain and people were waving at my car," he said. "And it was crazy when I drove in here. People were calling me by name and telling me stories from the old days.
"It's all about making the business work, but also about moments like this – it's pretty amazing."
Mr Dawson now employs about 9,000 people across the UK, and has spin-off businesses in commercial property, shop-fitting and design.
He is planning further retail expansion in the UK, including Plymouth, and in Europe, and told university students: "Never be ashamed to make money."
And he never forgot that his fans and supporters were also customers, urging them to spend money in his plush, enormous, and well-stocked new store.
Customers like Jim Couling, from North Prospect, who headed the queue, arriving two hours pre the 9am opening, lured by the promise of a free jacket for the first 50 customers and other in-store offers.
"It's great for value," he said, also praising the quality of goods on sale.
"And Chris Dawson is an amazing man," he said. "From where he started he's done really well, you have to give him his due."
Next in line were Ivybridge couple Paul and Barbara Rawden, who thought the store was opening at 8am, but nevertheless, had turned up early to bag bargains.
"We do a lot of travelling and go to the Lincoln store when we visit family," Mr Rawden said.
His wife added: "It's a fantastic store, I particularly like the tea lights, the range of candles, all the homeware is perfect."
Mr Rawden said: "This shows what a hard worker Chris is. He's done well for himself."
Source : William Telford - Plymouth Herald
http://www.plymouthherald.co.uk/s-emotional-Chris-Dawson-opens-100th-Range-store/story-26057779-detail/story.html
20 February 2015

Thank you for the excellent presentation that you gave at Woodbury Park on Thursday morning. It was very interesting and thought-provoking for our Retail members. The feedback has been excellent.


Martin Elliott. Chief Executive - Home Hardware.