UK DIY News
Consumer spending grows as bad weather becomes a distant memory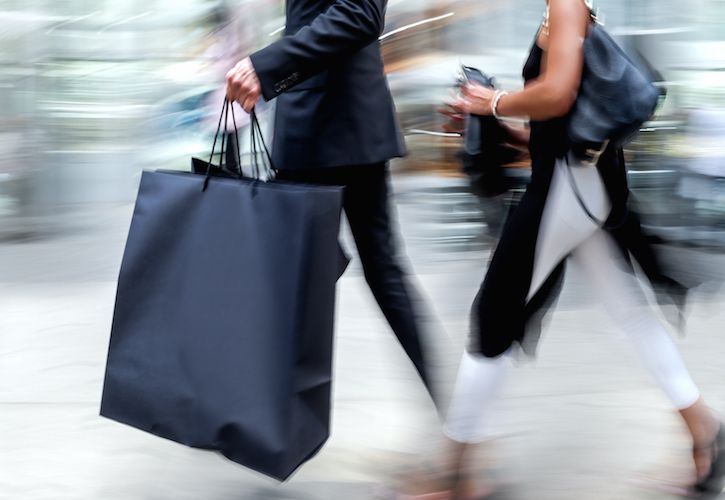 According to Barclaycard Consumer spending rose 3.4 per cent year-on-year in April, with some evidence of a rebound in spending as shoppers ventured back outside after March's cold snap
Expenditure on 'nice-to-haves' performed well, up 3.7 per cent, with entertainment still a bright spot (7.1 per cent)
Essential spending slowed to a 21-month low (1.8 per cent) driven by supermarkets decelerating to just 1.6 per cent
While overall confidence in household finances remains stable, the potential for an interest rate rise continues to weigh on consumers' minds – with over a third (35 per cent) indicating they would cut back their spending as a result of a rate hike
Consumer spending increased 3.4 per cent year-on-year in April, recovering slightly from a slowdown in March (2.0 per cent), as Brits shifted their priorities from the previous month to help give spending on 'nice-to-haves' a boost.
Data from Barclaycard, which processes nearly half of the nation's credit and debit card transactions, shows that non-essential spending rose 3.7 per cent year-on-year.
Entertainment proved a bright spot, rising 7.1 per cent, although failing to match the double-digit growth seen for much of 2017. Despite a mini-heat wave towards the end of the month, mixed weather throughout April – including a cold and rainy Easter weekend – kept pub (7.6 per cent) and restaurant (7.2 per cent) growth fairly modest.
Travel spending also increased 10.3 per cent, the highest growth since June 2015, thanks to a strong performance from airlines (9.9 per cent).
Essential spending slowed to a 21-month low of 1.8 per cent, meanwhile, driven by supermarket growth slowing to just 1.6 per cent – albeit both figures faced strong comparators from 2017 at 11.4 per cent and 10.3 per cent respectively.
The slight uptick in spending growth matches overall consumer sentiment, which has remained relatively upbeat: 62 per cent of Brits now say they feel confident in their household finances, on a par with the figure seen in March.
The potential for an interest rate rise is still a concern for many, however: over a third (35 per cent) of shoppers say they would have to cut back on what they spend each month should the base rate go up.
Of these, over half (54 per cent) would pare back on treats for themselves and others, while four in ten (44 per cent) would manage their finances by shopping at discount stores more often. A similar proportion (41 per cent) say they would rein-in on nights out, suggesting that even the 'experience economy' – which has performed strongly over the past year – is not immune.
Paul Lockstone, Managing Director at Barclaycard, said:
"While spending has recovered slightly from the effects of the 'Beast from the East', it's likely we've seen some missing expenditure from March carry over to April as the weather finally allowed shoppers to venture back outside.
"Consumers prioritised spending on the 'nice-to-haves' last month, but there's no indication that they are looking to loosen the purse strings quite yet. Instead, the UK seems to be caught in a holding pattern, with people still budgeting carefully. Looking ahead, uncertainty around interest rates is weighing on the minds of many, with people prepared to cut back on non-essentials in order to cope with a rate rise."
Source: Insight DIY Team & Barclaycard press release
For all the very latest consumer spending news and intelligence sign up for the Insight DIY weekly newsletter.
09 May 2018

Insight provides a host of information I need on many of our company's largest customers. I use this information regularly with my team, both at a local level as well as with our other international operations. It's extremely useful when sharing market intelligence information with our corporate office.

Paul Boyce - European CEO, QEP Ltd.