UK DIY News
Consumer spending jumps in March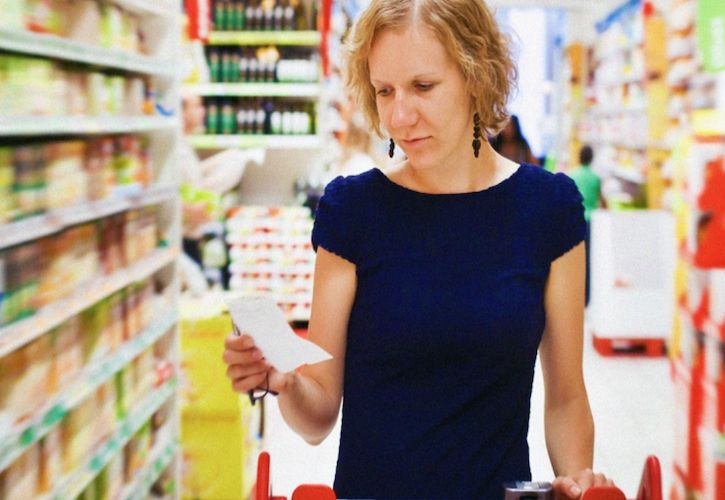 Consumer spending rose 4.6% in March due to a combination of rising prices and splashing out on leisure time with friends and family – suggesting the 'experience economy' is still a priority despite the higher cost of everyday goods.
Data from Barclaycard, which processes nearly half of the nation's credit and debit card transactions, shows price increases continued to drive uplifts for household spending on day-to-day necessities, with shoppers spending more on the forecourt (petrol up 16.1 per cent) in particular.
March's supermarket spending, however, was hit by the timing of Easter, and declined for the first time year-on-year in eight months (-0.3 per cent). As a result, essential spending fell to 4.1 per cent after hitting a record-high 6.1 per cent in February.
Increased spending on essentials drove much of the spending growth in Q1 overall, up 4.3 per cent year-on-year, the biggest increase since Q2 2015. This was after record rises in supermarkets in January (2.9 per cent) and petrol in February (19.2 per cent).
In March, however, growth in discretionary categories rebounded to 4.8 per cent as consumers splashed out on entertainment (11.6 per cent) and welcomed the UK's fifth-warmest March on record with visits to pubs (12.5 per cent) and restaurants (12.2 per cent). DIY stores and garden centres also performed strongly, up 4.2 per cent and 9.5 per cent respectively as shoppers took advantage of the spring weather to spruce up their homes and gardens.
With both the Easter and summer holidays on the horizon, travel experienced an uplift (6.3 per cent) too. Hotels recorded the ninth consecutive month of double-digit growth (12.3 per cent), although this increased spend is likely to have been partially driven by the depreciation of the pound compared to this time last year.
Nonetheless, the propensity to continue spending on social occasions and travel plans shows that consumers have been, on the whole, balancing their monthly budget. This is supported by a healthy majority (70 per cent) expressing confidence in their household finances, with almost six in ten (57 per cent) also feeling confident in their ability to spend more on non-essential items specifically.
The buoyant sentiment coincides with a rise in the proportion of consumers expressing confidence in the UK economy, which – after a steady climb starting from October 2016 – now stands at 41 per cent. The figure represents the second-highest level recorded in the last 12 months and a seven per cent increase on the same month last year.
Consumers are, however, feeling less upbeat about the near future, with the inflationary pressures of recent months giving them cause for concern. Over half (52 per cent) of Brits are more worried about the cost of day-to-day items than they were this time last year, with nearly three quarters (74 per cent) citing a more expensive weekly shop as the reason.
Looking ahead, six in 10 (60 per cent) consumers say they expect to make changes to how and where they spend their money over the remainder of the year. Suggesting a bid to offset the increase in prices, a third of shoppers (34 per cent) intend to bag more bargains in discount stores in order to maintain a balanced budget in the coming months.
Paul Lockstone, Managing Director at Barclaycard, said:
"It was another strong month and quarter for consumer spending, but the headline figure again masks a story of consumers making small, yet necessary, adjustments to their spending to accommodate the rising cost of day-to-day items. Robust growth in spending on 'nice-to-haves', however, does suggest consumers are still willing to treat themselves, especially on experiences with friends and family.
"While confidence levels have steadily improved over the past six months, consumers remain fully aware of the potential impact of inflation on their household budgets. We see a significant proportion planning to go to greater lengths to seek out value in their everyday purchases, and it will be interesting to see the impact of this behaviour on the economic landscape."
Source: Barclaycard Press Release
11 April 2017

I find the news and articles they publish really useful and enjoy reading their views and commentary on the industry. It's the only source of quality, reliable information on our major customers and it's used regularly by myself and my team.

Simon Fleet - Sales & Marketing Director, Thomas Dudley Ltd