UK DIY News
December footfall sees sharpest decline in 4 years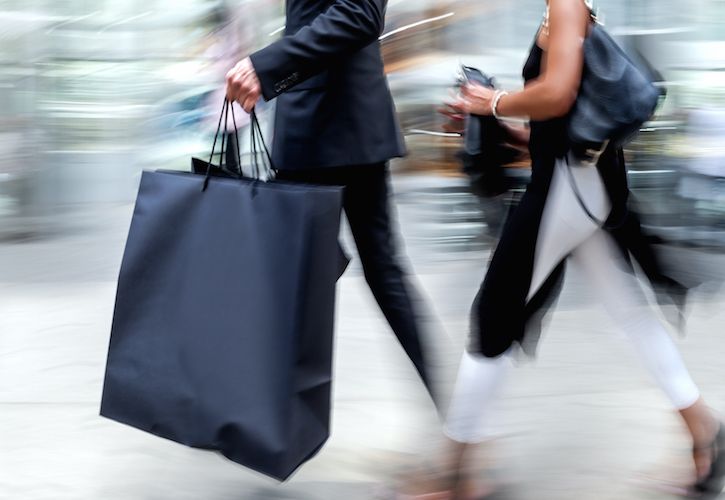 During the five week period 26th November to 30th December 2017, according to BRC Springboard, year on year footfall saw the most significant decline since 2013.
Here's a summary of their findings:-
Year-on-year, December footfall decreased sharply by 3.5%, the biggest decline since March 2013 when it dropped by 5.2%. The December monthly year-on-year figure was significantly below the three-month rolling average of -1.9% and the twelve-month rolling average of -0.7%.
All regions showed a drop in footfall for December, the sharpest reductions being experienced by Scotland (4.7%), South West (5.2%) and Greater London (3.7%)
The east saw an end to its twelve-month run of positive growth, declining by 2.6%.
Of the three shopping locations, only retail parks saw two regions showing growth: South East (0.9%) and West Midlands (0.1%).
Scotland saw a decline of 4.7%, the largest fall since April 2016 (6.2%).
Footfall declined by 3.1% in Northern Ireland in December compared to a 2.4% decline in November (now seven months of consecutive decline) and close to the UK average decrease of 3.5%. This drop is lower than the three-month average decrease of 3.9%, but higher than the twelve-month decrease of 2.5%. High streets and retail parks both saw a decline of 3.1%, while Footfall in Shopping Centres decreased by 3.2%.
In Wales, Footfall changed course in December and declined by 2.6% from November which saw positive growth of 0.9%. This was below the three-month rolling average of -0.9% and the twelve-month rolling average of 0.7%.
HELEN DICKINSON OBE, CHIEF-EXECUTIVE | BRITISH RETAIL CONSORTIUM
"The sharp drop in footfall this December, while sales grew overall, underlines how shopping is being transformed by the shift to online. In the past, shoppers would have exclusively visited physical stores to ensure stockings were filled for Christmas. Improved delivery options by both purely digital retailers and those with stores and an online offer mean many purchases of last minute gifts are moving online.
"The squeeze on discretionary spending also contributed to the decline in footfall. Households had to use their money more carefully, researching products online, rather than heading out to stores to browse.
"Retail parks fared slightly better than high streets by providing Christmas shoppers with the draw and convenience of parking, easy click-and-collect, and leisure facilities."
DIANE WEHRLE, MARKETING AND INSIGHTS DIRECTOR | SPRINGBOARD
"The drop in footfall of -3.3% in the weeks leading up to Christmas provided a heads up for December, with the final outcome of -3.5% of little surprise. This is a significant weakening in performance from December 2016 when footfall in retail destinations dropped by just -0.2%, and it is the worst result for any month since March 2013. But it was high streets and shopping centres that struggled in attracting customers, whilst strengthening in retail parks, from -0.7% last December to -0.6% this year. The resilience of retail parks reflects the rise in online activity in December, which drives click and collect trips, and the better trading performance of food stores versus non-food retailers.
"The poor non-food LFL in-store sales growth clearly reflects the more severe drop in footfall during retail trading hours in December, than over the entire 24 hour period (-5.1% in high streets and by -4.1% in shopping centres); and is further compounded by a declining store capture rate. Representing the % of footfall entering stores, it means that shops are losing footfall more quickly than wider retail locations and so have a declining customer base. Moving forward into 2018, it is apparent that retailers need to focus on maximising conversion via the core deliverable of best product and customer service with an improved in-store experience, whilst holding their nerve and resisting discounting too early and so protecting margin."
Source: Insight DIY Team & BRC Springboard
For all the very latest news, intelligence and information on the Home Improvement & Gardening Industry, sign up for the Insight DIY newsletter here today.
16 January 2018

Insight DIY is the only source of market information that I need and they always have the latest news before anyone else.

Neil Anderton - Sales Director, British Ceramic Tile