UK DIY News
Digital revolution for UK High Streets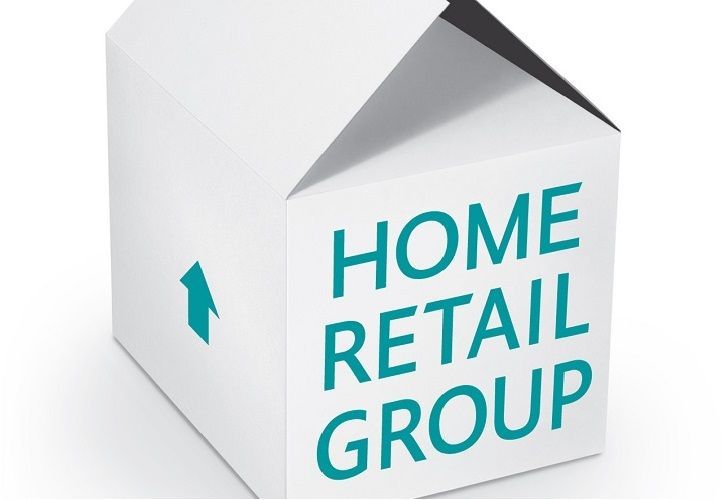 Leading businesses, Government and Local Enterprise Partnerships are joining forces to make UK high streets some of the most digitally engaged in the world. Digitally-enabled high streets will be blazing a trail in Cheltenham and Gloucester from April, and rolling out across the UK during 2016.
The digital high street programme is led by John Walden, CEO of Home Retail Group, owner of Argos, with support from executives at IBM, Boots UK, Cisco, Google, Post Office, Lloyds Banking Group and Facebook. Ministerial support is also provided from the High Streets Minister Marcus Jones, Digital Economy Minister, Ed Vaizey and Anna Soubry, the Business Minister. Trade body support from ACS, ATCM, BCSC, BIRA, BRC, IMRG.
During 2016, a centralised 'high street digital hub' of industry experts will be providing strategic advice, measurement, digital toolkits and hands-on digital training to Town Centre, Business Improvement District Managers and their thousands of small businesses, retailers, leisure centres and libraries, pubs and clubs in Cheltenham and Gloucester, as well as engaging with digital initiatives from several other locations across the UK. Following these initial trials, 'The Great British Digital High Street Hub' will launch nationally in Spring 2017.
A new report by Innovate UK in conjunction with Town Centre Managers has highlighted the urgent need for active intervention in providing the right tools and training to get the UK's towns and businesses online to bridge the digital divide between them and their local community, visitors, tourists and other potential stakeholders. The full report is available at: www.thegreatbritishhighstreet.co.uk.
John Walden, Chairman of the Digital High Street Board and CEO of Home Retail Group, owner of Argos, said: "Due to the spread of online commerce and services, modern consumers are often more digitally capable than the places they visit. This has resulted in less consumer satisfaction with town centres, eroding both their economic and social viability. The potential for communities and local economies to reap the benefits of digital is not being realised. The High Street Digital Hub trials will help participating high street stakeholders take full advantage of the digital revolution to create a vibrant, attractive and engaging experience for all and validate the approaches that can effectively scale these advantages to other high streets throughout the UK."

David Stokes, Chief Executive of IBM UK & Ireland, said: "Today's UK high street holds the potential to serve the modern consumer's broader lifestyle needs beyond the notion of traditional retail. Consumers are driven by expectation and influenced by their last best experience, irrespective of the channel of interaction. The high street is capable of delivering just that, and we therefore need to create an environment capable of bridging this digital divide to foster both community and economic growth. By combining technology, strategy and expertise from key UK organisations, we are working alongside town centre managers, retail partners and customers to re-energise the high street model with the aim to bring the best of cognitive technology into our Great British High Streets."

Marcus Jones, MP, Minister for High Streets at DCLG, said: "The Great British High Street programme is revitalising our town centres and growing year on year. Digital technologies have transformed how people live, work and play. Digital is changing how consumers interact with businesses and services, and how high streets are used. We need to provide high quality tools and training from reliable sources to help businesses in local communities to get online."

With central support and guidance from the Digital High Street Hub, Phase One is scheduled to run from April - September 2016, and will be initiated by GFirst, the Gloucestershire LEP, in partnership with the local partnerships in Gloucester and Cheltenham.

Dr Diane Savory, OBE, Chair of GFirst Local Enterprise Partnership, said: "I'm delighted that Gloucestershire has been chosen to lead the way in digitising the UK's high streets. In becoming digitally savvy, local businesses can join forces to drive footfall into towns and cities, dynamically changing our local economies.

The rate of change for businesses in the digital world is accelerating rapidly, which means we must adapt. With the digital hub, Gloucestershire will pioneer a blue print that others can adopt, so that all UK towns and businesses can embrace the increasingly digitally connected consumer."

Additional locations that are currently carrying out limited digital initiatives will be included in the project, incorporating inputs, such as the digital skills initiatives in the North East from Go ON UK and developments supported by Innovate UK including Re-imagining the High Street funding competition. Having a much broader range of constituencies, including Northern Powerhouse and Midlands towns or cities, would help prepare for a Phase Two national scale-up in 2017.

Dr Ruth McKernan, Chief Executive of Innovate UK, said: "High Streets are the heart and soul of the UK economy, where communities meet commerce. Big businesses already have a big digital footprint, so we need to help the small and medium enterprises to increase their digital capability, in order to compete.

"The report we publish today shows clear and strong support for the concept of a high street digital hub. In making this a reality we can help small high street businesses create jobs and drive productivity for the UK economy."
Source : Home Retail Group Press Release
http://homeretailgroup.pressarea.com/pressrelease/details/73/News_1/6178
14 April 2016

Thank you for the excellent presentation that you gave at Woodbury Park on Thursday morning. It was very interesting and thought-provoking for our Retail members. The feedback has been excellent.


Martin Elliott. Chief Executive - Home Hardware.