UK DIY News
Doddle and DPD partner for parcel service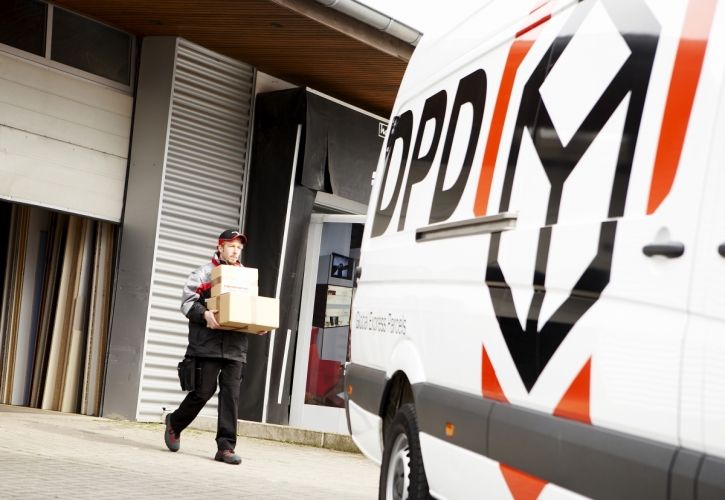 Parcel shop network Doddle has joined forces with international delivery services company DPD, as part of the new DPD Pickup initiative that was officially launched today (Monday 22 June).
Doddle, which currently has 34 dedicated UK stores used for online delivery pick-up and drop-off, will now be a fulfilment option for customers looking to collect their parcels while travelling – as opposed to arranging deliveries for when they are at home.
A partnership between Network Rail and Lloyd Dorfman, Doddle is approaching its first-year anniversary and has already announced plans to expand to around 100 stores by early 2016. Its shops, which are typically located in and around major railway stations, are open seven days a week and some include changing rooms for customers to try products before taking them off-site.
The DPD Pickup service, which was announced in January this year, will give shoppers an opportunity to pick up their online orders in a range of retail locations across the UK. In addition to Doddle, Halfords and the Rowlands and Numark Pharmacy chains are already signed up as partners but DPD plans to build a network of 2,500 parcel shops within other retail establishments.
DPD's CEO Dwain McDonald said: "Doddle is a great fit with DPD Pickup and I'm delighted to be able to offer their service as part of our network.
"We set out to give our customers a much better parcel shop experience and that's exactly what Doddle does. Their shops look great, their staff are really helpful and they are in fantastic locations. One of our core objectives was to have shops located within five minutes of most people in London, and working with Doddle gives us some fantastic locations in the capital."
The Doddle-DPD link-up comes at a time of huge change in the home delivery and customer fulfilment ecosystem.
DPD itself recently announced that it will be launching a new mobile app that can facilitate real-time communication between customers waiting for a delivery and the carrier, as well as allowing consumers to keep their personal delivery requirements up to date on one platform.
Developed in conjunction with software company EDI-Soft, the service will be rolled out in the autumn 2015.
Meanwhile, UK distribution company CitySprint has just launched 'On the dot', a new offering that allows customers to specify a one-hour delivery window for their delivery.
Currently available in the London area, the service has been designed to give small and independent retailers an opportunity to benefit from the speedy delivery service options normally reserved for the larger players in the industry.
Retailers will soon be able to use an open API to integrate the service directly into their website or electronic point of sale system for online and in-store purchases, allowing shoppers to access the service without leaving the retailer's homepage.
Patrick Gallagher, CEO of CitySprint, remarked: "Anyone in the industry will tell you that consumer convenience is the most important consideration in online retail. In fact, it is an increasing point of difference."
Source : Ben Sillitoe - Essential Retail
www.essentialretail.com/news/article/558424c8d02cf-doddle-and-dpd-parcel-pick-up-partnership-gets-under-way
22 June 2015

Insight DIY always publishes the latest news stories before anyone else and we find it to be an invaluable source of customer and market information.

Max Crosby Browne - CEO, Home Decor