UK DIY News
Dunelm reports 3.5% rise in LFL sales in Q4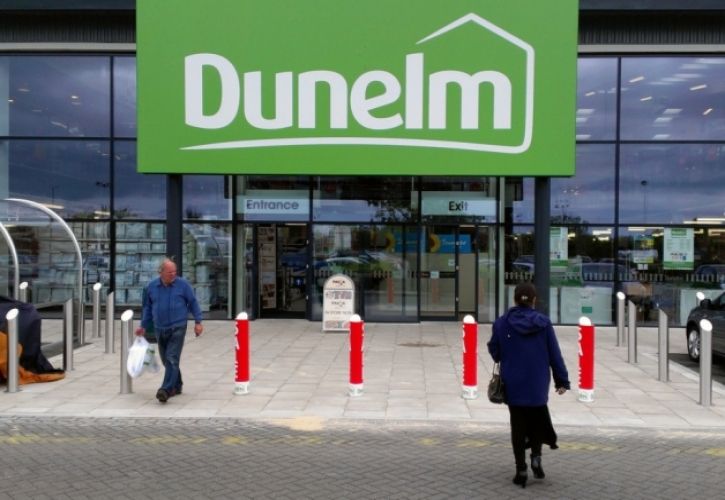 Steady demand for curtains, blinds and household furniture helped homeware retailer Dunelm to grow sales and profits as it announced a new chief financial officer.
Like-for-like sales climbed 3.5pc in the fourth quarter, the company said today, boosted by its summer sale and a 43pc jump in shoppers using its home delivery service.
The retailer also announced that Go-Ahead Group's chief financial officer Keith Down is to join the company in December, replacing David Stead. Mr Stead will retire from the board in early 2016 following a handover.
In the year to June 27, Dunelm saw its like-for-like sales grow 3.4pc. Total sales grew 12.7pc to £822.7m. Pre-tax profit is set to fall in the range of £119m to £123m, the company said, compared with £116m the year before.
However, gross margin for the year was likely to fall 20bps, the company warned, as it took a hit on excess furniture stock.
Dunelm opened four new superstores in the fourth quarter and 12 in the year, taking its total number of stores to 148. The retailer is targeting an estate of 200 stores in the medium term.

Dunelm's preliminary results will be announced on September 10.
Dunelm's Will Adderley said: "We have continued to achieve good like-for-like growth in the final quarter of our financial year, across physical stores as well as our home delivery channel.
"With a newly strengthened senior team, a recently upgraded website, a sound pipeline of new stores and an ongoing programme of capital and revenue investments in place, I am confident that we will continue to deliver further growth across all our channels going forward."
Wealth of experience
Mr Adderley said Mr Down would bring "a wealth of experience" from his previous roles, which include a stint as commercial finance director at Tesco from 2005 to 2007, and chief financial officer at JD Wetherspoon from 2007 to 2011.
"His drive, experience and character will make a significant contribution to our growth, and will provide high quality support to John Browett who, as recently announced, will assume the role of chief executive in January 2016 and who has been fully involved in Keith's appointment."
Mr Down said: "I am excited about the challenge of joining Dunelm at the start of this new chapter in its growth, and look forward to working with the Dunelm team."
Mr Down will remain in his position at Go-Ahead Group while a successor is found. Commenting today, David Brown, group chief executive at the bus and train operator, said: "I'd like to thank Keith for the major contribution he's made to the group and wish him every success for the future. We have together, along with our executive colleagues, significantly grown both our bus and rail divisions over the last four years."
Go-Ahead Group operates Southeastern and London Midland trains as well as a number of urban bus networks.
Ken Odeluga, a senior market analyst at www.cityindex.co.uk said:

"The main news is continuing development of Dunelm's management team revamp. A new CFO has been announced today, to go with the new CEO designate announced toward the end of June, who will formerly take up his post in January 2016.
A former non-exec director took over as chairman yesterday and a number of further exec and non-exec placements are in the works.

Busy C-Suite personnel activity follows the surprise exit of CEO Nick Wharton in September, to be replaced on an interim basis by a founding family member, Will Adderley (he and other relatives own 54%).
The group remains ambitious and has been bolstering its board with management of impressive credentials.
At the same time we note the rate of store openings has declined from 14 in 2012 to just 9 last year.

An expansion push, which seems to be almost ready to roll-out, may offset worries about family influence, especially given DNLM's 'low-cost' focus.
The stock's loss of 10% over the last month signals that investors require both evidence of expansion and profit growth (which is to hand) as the conditions for toleration of tight ownership."
Source : Jon Yeomans - The Telegraph
www.telegraph.co.uk/finance/newsbysector/retailandconsumer/11728219/Dunelm-sales-and-profits-climb-as-it-poaches-finance-boss-from-Go-Ahead.html
09 July 2015

Insight DIY is the only source of market information that I need and they always have the latest news before anyone else.

Neil Anderton - Sales Director, British Ceramic Tile