Digital Retail News
Effective Mobile Retailing: Helping Tech-Savvy Consumers Make Buying Decisions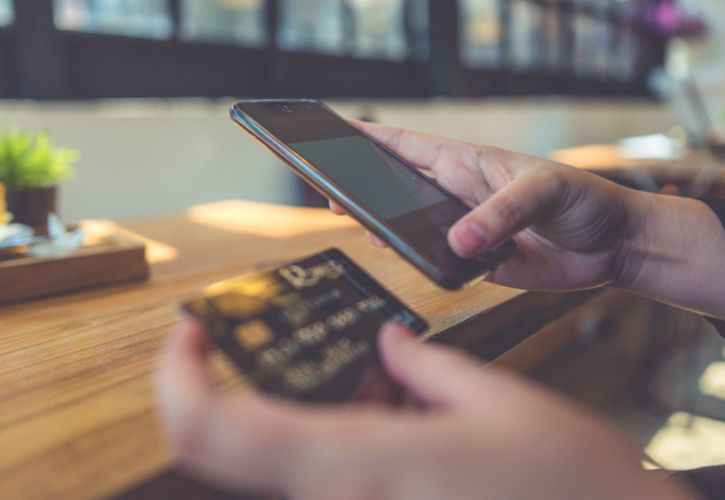 The high street is neither dead nor dying, it is merely changing. It was not too long ago when queueing in a long line as people in front wrote out cheques, or orders were being manually written in an order book, but times have changed as technology has enabled better, faster, and more efficient shopping experiences at the checkout. The focus on customer throughput, has now changed to a focus on a rewarding consumer experience in all areas of the store.
Today, people living digital lives is the norm, through social media, mobile retailing, and immersive commerce, these people want and strive for digital experiences — and the elevated, personalised, standards of service that go with them. They don't want to replace the high street entirely with a digital experience, rather to complement one with the other and enjoy the best of both worlds. That's why it is essential that retailers today must make their digital offerings part of an integrated retail experience that is seamless and optimised across all channels. But far too few retailers have done this. Too many have been reactive rather than proactive, which explains the volume of famous names now vanishing from the high street.
This demand for better service and better experiences, is not the preserve of high end shops, although some luxe brands have been particularly quick to recognise its value. No, this demand applies across the board; customers are just as likely to expect a smooth, engaging and entertaining retail experience from budget shops as they do from designer brands. If they don't get it, they will simply go elsewhere. Shopping is shopping, no matter what the brand, offer, or channel.
Online and mobile retail is growing, but it cannot replace bricks and mortar
Online sales are growing inexorably but, in some sectors, such as clothing, there is reason to believe a plateau level may exist due to the nature of purchases made and customer profiles. For example, online sales of non-food items grew from 11% of the market to 24.1% in December 2017, but in Germany (which has a more mature online clothing market than the UK) clothing sales online seem to be stalling at around 25%.
Unsurprisingly, the digital world is changing customer behaviour in store, too. Often, customers are acting independently to 'integrate' online and traditional retail, for example, they may see a dress they like online but go to the shop to try it on with the intent of then making a purchase in store, or vice versa. But retailers aren't always keeping up with these changes, making it more difficult for the consumer to make a purchase
Very few UK retailers are embracing seamless retailing well enough to satisfy todays time poor and technically savvy consumer, and some have barely caught on to the digital revolution at all. For example, even though studies show that mobile retail capabilities can add value across all channels, just 51% of retailers have invested in this technology. And while almost all have a website, relatively few have applied the additional technologies available to optimise that resource and boost sales and reputation.
In short, digital cannot replace the high street, but by taking elements of the online experience and transferring them into the shop-based retail experience, retailers can drive growth, resilience and longevity and improve brand loyalty.
Embracing the digital demand
Several of the high street's most established names have now vanished and still more are under threat. In most cases this is not because they lost sales to online, rather it is because they failed to deliver what customers want, where they want it, and how they want it.,
Put simply, give customer the information and service they want, at their convenience and not yours. Give them the best service you can, weather that be at home, on mobile or instore, and make it consistent. And above all, when the purchasing decision has been made, give them the tools to effectively finalise their purchase and "check out" in the most efficient and effective way, avoiding the dark days of queueing at the traditional till point.
Conventional brands are left playing catch-up, but they must catch up, or become irrelevant. Bolt-on solutions like apps and loyalty cards are insufficient; retailers need to go back to the start of the customer experience and find out what buyers want. In many cases, this will generate a seamless integration of digital and traditional retail that gives a best in class response at all touch points.
What are 'left behind' retailers missing out on?
The short answer to this question is 'plenty'. For example, technology has transformed the point of sale experience, and innovations make the shopping experience (and in particular, the integration of online and in-store) convenient and enjoyable. A digital-led approach allows shops to reach customers in personalised ways, even when those customers are miles away; digital POS allows shops to serve adverts and optimise offers based on the individual customer's profile, and integrated channels generate a host of other opportunities to personalise the shopping experience. It will soon be commonplace for customers to walk into shops and be automatically greeted by name thanks to facial recognition software, and to choose goods then check out without having to queue or visit a till.
No choice but change
Purchasers and retailers alike lead digital lives now, and any failure to reflect this in the shopping experience is simply foolhardy. Far from dying, the high street is merely growing up, and with this new maturity comes a host of new opportunities for those businesses that can attract and retain clients through optimised experiences. The only question remaining is this. Is your business one of them?
Source : Richard Barnett, Head of Retail Software Solutions at Diebold Nixdorf
For all the very latest news and intelligence on the UK's largest home improvement and garden retailers, sign up for the Insight DIY weekly newsletter.
29 November 2018

I find the news and articles they publish really useful and enjoy reading their views and commentary on the industry. It's the only source of quality, reliable information on our major customers and it's used regularly by myself and my team.

Simon Fleet - Sales & Marketing Director, Thomas Dudley Ltd