UK DIY News
George Osborne pledges £7bn for housebuilding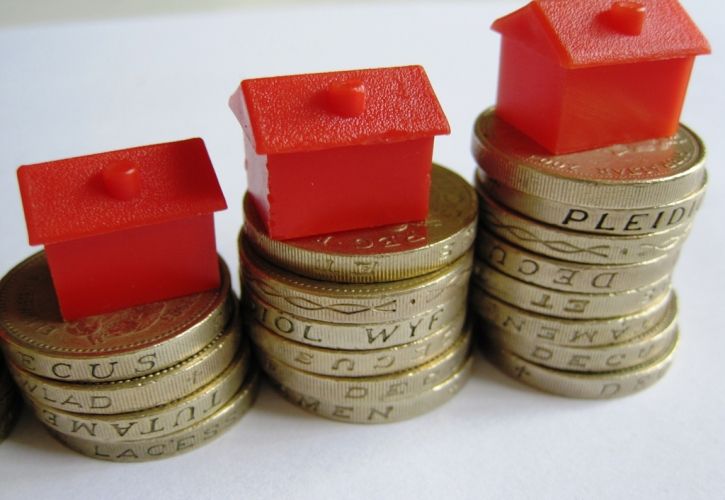 Chancellor George Osborne has pledged £7billion to house-building with the aim of creating 400,000 new homes.
In his Autumn Statement and Spending Review, Mr Osborne claimed he is tackling the 'crisis in home ownership' head-on with the 'biggest housebuilding programme since the 1970s'.
The Chancellor announced plans to build 200,000 new starter-homes over the course of this Government aimed at first-time buyers under 40 at a 20 per cent discount.
The Chancellor aims to turn 'generation rent into generation buy' and said: 'In the end, spending reviews like this come down to choices about what your priorities are.
'And I am clear: in this Spending Review, we choose housing. Above all, we choose homes that people can buy.
'For there is a crisis of home ownership in our country.
'We made a start in the last parliament and with schemes like Help to Buy, the number of first-time buyers rose by 60 per cent.
'But frankly we need to do much more. Today we set out our bold plan to back families who aspire to buy their own home.'
Around £2.3billion will be paid directly to developers to build the starter homes, who will get a 20 per cent discount on prices up to £450,000 in London and £250,000 elsewhere.
The houses will then be sold after five years, with tenants being given first refusal.
Funding totalling £4billion will go to housing associations, local authorities and the private sector to provide 135,000 Help to Buy shared ownership homes by 2021.
According to the Government, this will make shared ownership available to a wider group of people than current shared ownership products.
The properties will be available to households earning less than £80,000 outside London and £90,000 inside the capital.
Around 8,000 specialist homes for older residents and people with disabilities will also be built using £400million of funding for housing associations and the private sector.
MORTGAGE MARKET NEWS
The number of mortgage approvals in October was 27 per cent higher than a year ago, with remortgaging up 34 per cent and house purchases up 21 per cent, the BBA said.
Gross mortgage borrowing in October was £12.9billion, 26 per cent higher than a year ago and the highest since August 2008.
The Chancellor also announced a 3 per cent rise in stamp duty for second homes and buy-to-let properties, noting current problems with high numbers of cash buyers.
While not revealing the housing associations involved, the Chancellor also announced that from midnight tonight five housing associations will be introducing the Right to Buy scheme.
A London Help to Buy Scheme was also announced. In the capital, first-time buyers will be able to get a 40 per cent interest-free loan rather than the 20 per cent under the current equity loan scheme. Buyers will still need a 5 per cent deposit.
Criticising the Chancellor's plans, shadow housing minister John Healey said: 'If hot air built homes, then Conservative ministers would have our housing crisis sorted.
'George Osborne's first act as Chancellor in 2010 was to slash housing investment by 60%, and his plans today could still mean 40% less to build the homes we need compared to the investment programme he inherited from Labour.'
Having recently raised concerns that more people will be pushed into the lower end of the private rental sector under the Government's Right to Buy Scheme, housing charity Shelter said today that the 'key test' for Osborne's measures measures will be whether they work for people on average and lower incomes.
Campbell Robb, Shelter's chief executive, said: 'Home ownership schemes like starter homes or shared ownership won't work for everyone, so building more genuinely affordable homes to rent is still absolutely essential.
'Especially when there are still plans to force councils to sell of large swathes of their social housing stock.
'Our shortage of affordable homes means that thousands of working families depend upon housing benefit to help them cope with sky-high rents.'
Jeremy Blackburn, head of policy at the Royal Institution of Chartered Surveyors, shared Shelter's sentiments: 'A push towards affordable home ownership should not come at the expense of affordable homes for rent.
'If cities such as London are to thrive, we need to ensure that housing can be provided for all of its workforce - home ownership can only go so far and even shared ownership may prove too expensive for some. We would like to see the Chancellor incentivise affordable homes for rent in both public and private sectors.'
Meanwhile, Chris Walker, head of housing at Policy Exchange, said that previously, the majority of government grant money for affordable housing has been provided to housing associations to build for social or affordable rent, whereas now, the Chancellor is setting out plans for affordable homes to own or part-own.
Walker said: 'Today's announcement isn't the silver bullet that will solve the housing crisis as the Government will need to further reform the planning system to ensure enough land is released for development.'
The number of new homes being built and registered in the last three months remained broadly flat compared to the same period last year, latest figures show. But in October there were 16,434 new homes registered, a 17 per cent increase from the same time last year, the National House-Building Council said.
Between August and October, there were 37,582 new homes registered, including 30,046 in the private sector and 7,536 in the public sector.
During the same three months last year, there were 37,707 new homes registered, the findings suggest.
Source : ThisIsMoney.co.uk
/www.thisismoney.co.uk/money/mortgageshome/article-3333156/Osborne-throw-7bn-crisis-home-ownership-400-000-new-properties-omebuilding-stagnates.html
26 November 2015

Thank you for the excellent presentation that you gave at Woodbury Park on Thursday morning. It was very interesting and thought-provoking for our Retail members. The feedback has been excellent.


Martin Elliott. Chief Executive - Home Hardware.