UK DIY News
Grafton Group reports strong half-year sales growth for Woodie's DIY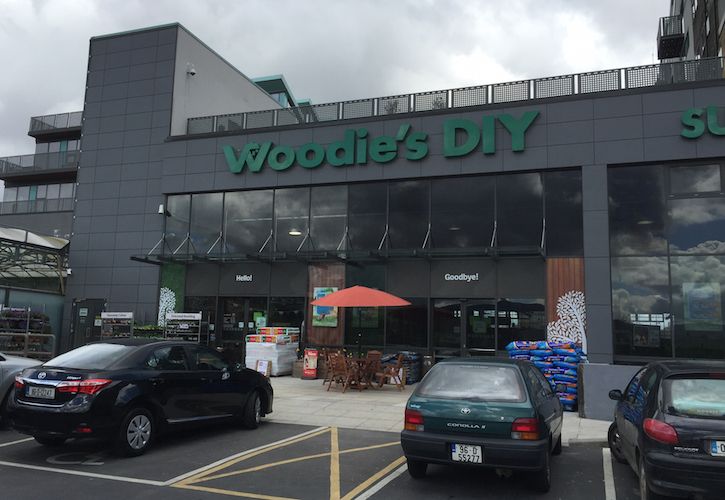 Grafton Group Plc, the builders merchanting and DIY Group with operations in the UK, Ireland, the Netherlands and Belgium, issues this Trading Update for the six months to 30 June 2016 in advance of its Interim Results which will be released on 31 August 2016.

Group Revenue
Group revenue for the six months to 30 June 2016 increased by 13.3 per cent to £1.23 billion (six months to June 2015: £1.08 billion) and by 11.7 per cent in constant currency.

The table below shows the quarterly and half year changes in average daily like-for-like revenue and in total revenue for 2016 compared to the same periods in the prior year.
Segment

Average Daily Like-for-Like Revenue Growth

in Constant Currency

Total Revenue

Constant

Currency

Sterling

Three Months to 31 March

Three Months to 30 June

Six Months

to 30 June

Six Months

to 30 June

Six Months

to 30 June

Merchanting

- UK

5.3%

1.6%

3.3%

8.2%

8.2%

- Ireland

12.3%

10.9%

11.7%

12.6%

19.8%

- Belgium

(5.4%)

(9.5%)

(7.4%)

(13.3%)

(7.4%)

-Netherlands*

5.3%

5.6%

5.5%

8.5%

15.5%

Retailing

10.0%

4.2%

6.4%

6.4%

13.8%

Manufacturing

6.0%

(1.8%)

2.1%

14.9%

15.3%

Group

6.2%

2.4%

4.2%

11.7%

13.3%
*Pro-forma growth - business was acquired in November 2015
Merchanting (92% of Group Revenue)
Like-for-like revenue growth in the UK Merchanting business, which primarily services the residential repair, maintenance and improvement (RMI) market, progressively weakened and was negative in June. Selco Builders Warehouse maintained favourable like-for-like growth through the second quarter. New branches and acquisitions also contributed to revenue gains in the first half of the financial year.

A new Selco branch was opened in Watford in March and the 42nd Selco store was opened earlier this month in Chessington. Further branch openings are planned for later this year.

The merchanting business in Ireland delivered strong growth across the branch network as the economic recovery continued to drive increased demand in the residential RMI market. The new housing market continued to recover from a low base and the non-residential sectors of the construction market also benefitted from the positive trading environment.

The Netherlands merchanting business acquired in November 2015 benefitted from an improvement in the Dutch economy and recovery in the housing market. Revenue was ahead of the pre-acquisition level due to growth in house building and increased spending on housing RMI.

The Belgian merchanting business was adversely affected by the weak macro-economic environment. Lower volumes in competitive residential new build and RMI markets and disposal of the non-core readymix operation in June 2015 resulted in a decline in revenue.

Retailing (6% of Group Revenue)
The recovery in retail sales in Ireland which gathered pace during 2015 continued into the half year supported by momentum in consumer spending that was reflected in strong revenue growth in the Woodie's DIY business.

Manufacturing (2% of Group Revenue)
The UK mortar manufacturing business benefitted from stable conditions in the new housing market and also from increased revenue from packaged mortar products following the acquisition of Carlton in August 2015.

Gavin Slark, Chief Executive Officer of Grafton Group plc commented:
"The referendum decision in the UK to leave the European Union has created uncertainty about the near term outlook and prospects for the economy and this is likely to weigh on demand in the new housing and RMI markets over the remainder of the year. Selco is a proven resilient model and continues to be the focus for development capital in the UK. Growth in the Irish and the Netherlands merchanting markets is expected to continue broadly in line with recent trends. The Group's financial strength and geographic diversity leave it well positioned to take advantage of any opportunities that may emerge across the markets in which it operates."
Source : Grafton Group
www.graftonplc.com

Sign-up for our weekly newsletter here.
If your business is interested in pricing intelligence or you're currently trying to track retail prices manually, there really is a much easier way. Just contact us here.
To advertise on the Insight DIY website and download our media pack, click here.
12 July 2016

Thank you for the excellent presentation that you gave at Woodbury Park on Thursday morning. It was very interesting and thought-provoking for our Retail members. The feedback has been excellent.


Martin Elliott. Chief Executive - Home Hardware.