International DIY News
Home Depot sets new energy and emission reduction goals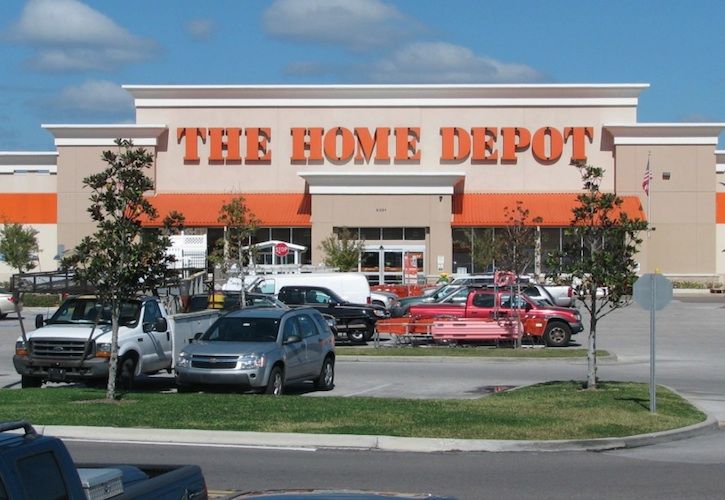 The Home Depot® has announced new consumer energy and GHG reduction goals for 2020. in its effort to help reduce energy use and greenhouse gas (GHG) emissions across the more than 2,000 communities where it operates.
Anchored by the use of ENERGY STAR certified products, the consumer-driven goals include a commitment to source and provide innovative products that, through proper use, will help to:
Reduce North American consumers' electricity costs by more than $2.8 billion by 2020
Reduce North American consumers' greenhouse gas emissions by 20 million metric tons by 2020
The Home Depot has earned the U.S. EPA's ENERGY STAR Retail Partner of the Year award for the tenth consecutive year, as well as EPA's Sustained Excellence distinction, for its continued leadership in offering the latest innovations in energy efficient products.
In 1996, The Home Depot began efforts to influence its suppliers to develop and adopt high efficiency standards for its appliance and lighting products. As a result, Home Depot customers have realized hundreds of millions of dollars in utility cost savings over the past decade.
"We recognize the positive impact ENERGY STAR certified products have in consumer homes each day and will continue to work with our supplier partners to bring the best environmental innovations to our stores each year," said Ron Jarvis, vice president of environmental for The Home Depot.
In addition to the new consumer energy goals, the company's existing 2020 energy goals include reducing store energy use by an additional 20 percent below 2010 consumption levels and the procurement of 135 MW (megawatts) of electricity from a combination of onsite fuel cells and solar installs, as well as offsite solar and wind developments.
The company promotes ongoing consumer and associate-based education programs that have helped to increase awareness of ENERGY STAR certified products and their environmental and financial benefits. Consumer tips for saving energy are available at the company's digital newsroom at: http://corporate.homedepot.com/newsroom/lower-energy-bill-spring.
As a part of the company's sustainability strategy, merchants and suppliers place a priority on products that feature reduced environmental impacts. The company reviews the collective impact of those products annually for sustainable forestry practices, energy and emissions reduction, material reduction, water savings, and chemical use reduction.
The Home Depot offers more than 20,000 ENERGY STAR products in stores and online.
To learn more about ENERGY STAR's awards program, visit http://www.energystar.gov/awardwinners.
The Home Depot is the world's largest home improvement specialty retailer, with 2,281 retail stores in all 50 states, the District of Columbia, Puerto Rico, U.S. Virgin Islands, Guam, 10 Canadian provinces and Mexico. In fiscal 2016, The Home Depot had sales of $94.6 billion and earnings of $8.0 billion. The Company employs more than 400,000 associates. The Home Depot's stock is traded on the New York Stock Exchange (NYSE: HD) and is included in the Dow Jones industrial average and Standard & Poor's 500 index.
To view the original version on PR Newswire, visit:http://www.prnewswire.com/news-releases/the-home-depot-sets-new-energy-and-emissions-reduction-goals-named-2017-energy-star-retail-partner-of-the-year-300441720.html
Source: Insight DIY & The Home Depot
20 April 2017

Thank you for the excellent presentation that you gave at Woodbury Park on Thursday morning. It was very interesting and thought-provoking for our Retail members. The feedback has been excellent.


Martin Elliott. Chief Executive - Home Hardware.