UK DIY News
Homebase - so what happens next?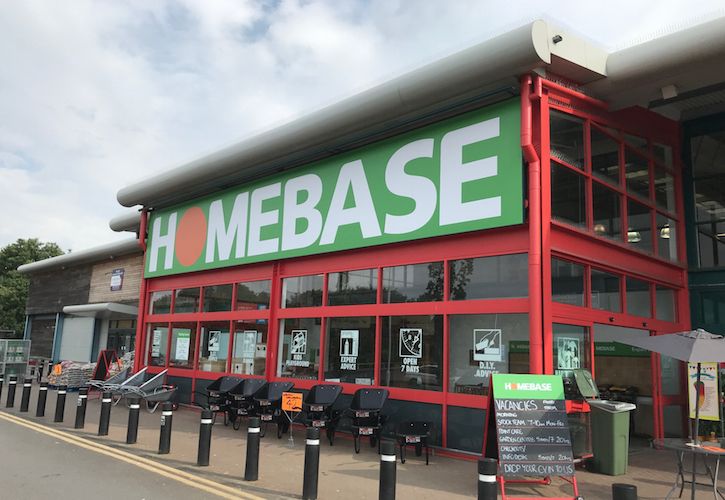 It's all gone very quiet hasn't it? Since the announcement of store closures and job losses in August, we've not heard much from Homebase and industry commentators like myself, competitors and employees alike are eagerly waiting to see the direction that the Homebase business will now take.
But what are the options, and can Homebase survive in a market that certainly from a UK perspective is not helping big-box DIY retailers?
The announcement that Australian conglomerate Wesfarmers were selling the 250 store Homebase chain occurred on 25thMay 2018 and just three weeks later on 12thJune, the business was disposed of for the princely sum of £1 to Hilco Capital. On their website, Hilco describe themselves as a UK based business that provides advisory services to a range of clients including retailers, with the aim to improve profits or sustainably reduce operating costs.
The list of companies that Hilco have purchased or advised in the past, doesn't make comfortable reading for Homebase's remaining 11,500 employees across the UK and Ireland. They include Woolworths, Somerfield, Littlewoods, Borders, British Home Stores and HMV – the latter being the only retail business that has survived and is still operating as a bricks'n'mortar business.
And Hilco certainly has its work cut-out. In the full year to February 2016 (the year prior to the Wesfarmers acquisition) Homebase's turnover declined by 3.1% to £1.433bn and its operating profit was just £23.5m. It's understood that over £20m of the £23.5m profit was generated by the in-store concessions Laura Ashley and Habitat. Following the well-documented mistakes and errors of Wesfarmers, in the 12 months to the point of the Hilco takeover in June this year, Homebase turnover had declined to less than £1.1bn and it had generated a loss of more than £150m.
With the business in a precarious state, the Hilco team got to work immediately cutting costs across the business, including 300 head redundancies from their store support centre in Milton Keynes (June 2018) and the closure of their horticultural buying office in Swindon (August 2018).
On the 14thAugust, the company announced that following a comprehensive review, it had concluded its current store portfolio mix was no longer viable and that rental costs associated with stores were unsustainable with many stores' loss making. The vehicle increasingly used by distressed retailers, a CVA (Company Voluntary Agreement) in the words of a company statement "would enable Homebase to make the essential changes to its store portfolio, reducing its cost base and providing a stable platform on which to continue its turnaround".
Damian McGloughlin, CEO of Homebase, said: "Launching a CVA has been a difficult decision and one that we have not taken lightly. Homebase has been one of the most recognisable retail brands for almost 40 years, but the reality is we need to continue to take decisive action to address the underperformance of the business and deal with the burden of our cost base, as well as to protect thousands of jobs. The CVA is therefore an essential measure for the business to take and will enable us to refocus our operations and rebuild our offer for the years ahead."
The implementation of the CVA led to the business announcing the closure of 42 stores including the branch in Limerick, the loss of a total of 1,500 jobs in the UK and Ireland and a further 70 'amber' stores whose future survival depended upon negotiations with the landlords. The outcome of these negotiations and news on further store closures are expected any day now and we expect there will be further store closures.
So, what happens next? There's plenty of industry talk about the future of Homebase; whether it actually has a future and if so, what the business needs to do to compete against a rejuvenated Woodies, a strong independent base in Ireland and the juggernaut that is B&Q.
I've picked up a growing consensus across the industry that taking Homebase back to where it came from, a softer, more female shopper focused approach is the key. Homebase certainly used to have a clearer position in consumer's minds. They were strong in Home Enhancement and Gardening and with an offer supported with in-store concessions and a more pleasant shopping experience than the large warehouses, they appeared to be onto a winner – or were they?
We've already established that even then, the company was barely breaking-even, sales were in decline, as were shopper numbers. Wesfarmers activities in the intervening years have achieved nothing other than to alienate the female shoppers they may now be looking to attract. Consumers are confused by what the Homebase brand stands for and have been let down by a poor shopping experience. To win these customers back is going to be one hell of a challenge at a time when even some of the strongest retail brands like Marks & Spencer and John Lewis are finding it tough.
Across the pond, Lowe's is still a successful business with exactly that kind of softer Home Improvement positioning versus The Home Depot. In Central Europe, Leroy Merlin achieves the same and therefore it's fair to assume that Homebase could with the right strategy and long-term investment achieve the same in the UK. However, Hilco is not the kind of company that is likely to support long-term investment in a deeply unprofitable business and is unlikely to want to invest heavily in a business to simply take it back to at best a breakeven position.
What Homebase really needs now is a total renovation of its business. Not so much a DIY makeover as a gutting of the current business, a total rebranding of Homebase, a new positioning and a new exciting offer for customers. Without this, survival beyond the end of 2019 is difficult to envisage. For the sake of the 11,500 employees and the once loved Homebase brand, let's hope the new management team are given the support and resource needed to make this happen.
Source: Steve Collinge - Insight DIY
02 November 2018

Insight provides a host of information I need on many of our company's largest customers. I use this information regularly with my team, both at a local level as well as with our other international operations. It's extremely useful when sharing market intelligence information with our corporate office.

Paul Boyce - European CEO, QEP Ltd.