UK DIY News
Homebase half year LFL sales rise by 5.6%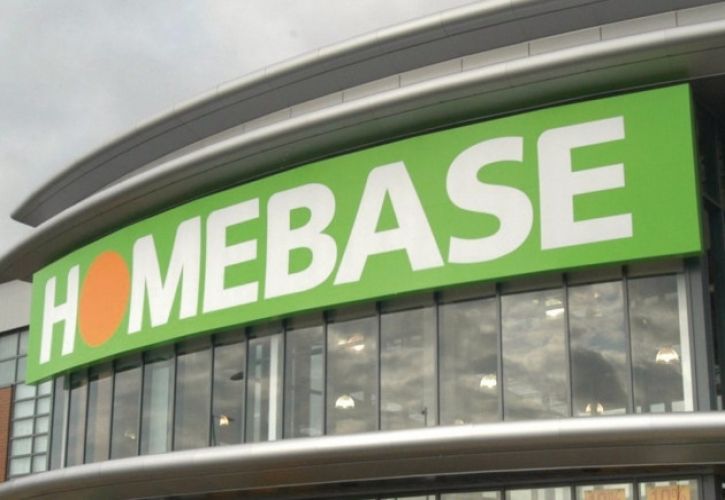 Home Retail Group has reported on half-year sales for the 26 weeks ended 29th August.
John Walden, Chief Executive of Home Retail Group, said: "While Group benchmark profit before tax increased slightly during the first half, performance overall was mixed. Homebase delivered a good first half, with like-for-like sales growth and an improvement in operating profit. It also made good progress with its Productivity Plan and the store closure plan in particular, which helped Homebase to achieve further cost reductions."

The following summary of key points from Home Retail Group's operational review of Homebase. The full publication can be found here.

Financial review

Total sales in the 26 weeks to 29 August 2015 declined by 2.2% to £816m.

Homebase closed 25 stores during the period reducing its store estate to 271 stores, with net space reducing sales by 7.8%. Like-for-like sales increased by 5.6% with growth broadly across all product categories, but particularly in big ticket kitchen, bathroom and furniture products. This growth continued to be partially supported by both the trade transfer and the stock clearance sales benefits attributable to the previously announced store closure programme and distribution centre closure.

The gross margin rate was down by approximately 125 basis points, principally driven by an increased level of stock clearance in respect of the store closure programme and distribution centre closure, together with an adverse sales mix impact from the growth in margin dilutive big ticket products, partially offset by the anticipated impact of favourable currency and shipping costs.

Total operating and distribution costs decreased by £26m, with increases from the impact of underlying cost inflation and cost investment in strategic initiatives being more than offset by further cost savings, principally driven by the reduction in the store estate.

Benchmark operating profit increased by £6.5m, or 23%, to £34.3m (H1 FY15: £27.8m).

Right-size the store estate
There were 25 store closures in the first half of FY16, reducing the store estate to 271. Homebase expects to close around 10 further stores in the second half of FY16. This means that combined with the 30 closures in FY15, Homebase has made significant progress towards its FY18 goal of a reduction of c.25% from the 323 stores as at the end of FY14.

As previously communicated, an agreement has been reached for the sale of the Battersea freehold site to a residential property developer for £57m. A £30m deposit was received in FY15, with the remaining £27m being due on completion in the second half of FY16. We still anticipate therefore that the cumulative store closure programme to date will be cash positive at the end of FY16.

With the ongoing reduction in the store estate, Homebase has also accelerated the associated cost reduction programme to reduce both head office support costs and infrastructure costs. A restructure programme to reduce head office support costs was concluded in the first half of FY16 while the closure of a distribution centre, which will take effect in the second half of FY16, will contribute towards more efficient and effective operations.

Strengthen customer standards and propositions
During the first half of FY16, Homebase has continued to focus on improving in-store customer experiences and consistency of store operating standards. This has included some system optimisation to improve stock availability to customers, and simplified stockroom and replenishment processes to improve store productivity.

Strengthening the customer propositions through efficient promotional programmes and more competitive product pricing remains key to the achievement of Homebase's Productivity Plan. The first half of FY16 has seen a change in promotional activity towards more focused and effective programmes. Two blanket promotional events towards the end of the first half of FY16 were removed and replaced by more targeted and seasonally relevant promotions, while pricing investment trials across some of our key categories continued.

The performance of exclusive brands such as Habitat, Odina, Schreiber, Hygena and Qualcast continues to be of key importance to Homebase. The rebranding of the Kitchen Essentials range to Simply Hygena emphasises the good quality, reliability and stylish selection of kitchens. The Simply Hygena brand has delivered strong sales growth when compared to the same period in FY15. Homebase made key developments in other categories, extending its plants range in-store and online, and adding the Ideal Standards premium bathroom range which will be rolled out to more stores in the second half of FY16.

The Habitat brand continues to deliver greater choice around premium quality to the Homebase customer. Sales of Habitat products in Homebase, including concessions, grew by over 30% compared to the same period last year. There are now 68 Habitat concessions, an increase from 35 concessions at the end of FY15. Argos opened 76 digital concessions in Homebase during the first half of FY16, taking the total number of Argos digital concessions in Homebase to 96.

Digital enhancements
In the first half of FY16 Homebase implemented some key digital developments, with particular focus on aligning and improving content across all digital channels. The launch of a new product information system has facilitated the enhancement of product descriptions and content on the website, which provides customers with better information to support researching and buying choices. Further to this, product recommendations have been added across the digital channels to enable customers to view more related products in one place. Digital sales in the period grew by 43% year-on-year, and now represent c.10% of total sales.
Source : Home Retail Group
www.homeretailgroup.com
21 October 2015

Thank you for the excellent presentation that you gave at Woodbury Park on Thursday morning. It was very interesting and thought-provoking for our Retail members. The feedback has been excellent.


Martin Elliott. Chief Executive - Home Hardware.