UK DIY News
Homebase makes pre-tax loss of £28m in first half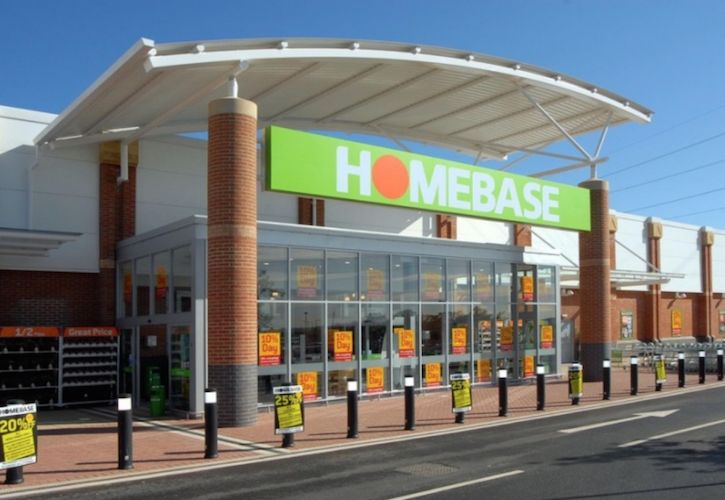 Overnight, Wesfarmers briefed the Australian Stock Exchange on their performance for the six months ending 31st December 2016.
Wesfarmers Limited reported a net profit after tax (NPAT) of $1,577 million for the half-year an increase of 13.2% on the prior corresponding period. Earnings per share increased 12.8% to $1.40 per share, and return on equity increased 20 basis points to 10.2 per cent1.
Managing Director Richard Goyder said it was pleasing to record strong earnings growth for the half, with the results reflecting the benefits of the Group's conglomerate structure.
"Total retail earnings were in line with the prior corresponding period, with very strong results reported for Bunnings Australia and New Zealand (BANZ), Kmart and Officeworks," Mr Goyder said. "The continued momentum in these businesses was particularly pleasing and reflects the strong market positions they have each established.
Turning to their Home Improvement Division, Bunnings Australia & New Zealand delivered earnings growth of 9.8% to $770 million during the half, with revenue growth of 8.3%. Earnings for the period included store closure provisions relating to the agreement with Home Consortium for new Bunnings sites.
Download and read the Wesfarmers half year results announcement here.
"BANZ achieved another very strong result during the half, with store-on-store sales growth of 6.5% and a 317 basis point improvement in return on capital to 39.0 per cent," Mr Goyder said. "The BANZ results for the half reflect its strong market position, which has been further supported through continued investment in customer value, stores and online."
Bunnings UK reported a loss before interest and tax of £28 million ($48 million) and revenue of £612 million ($1,038 million).
"BUKI has made very good progress to separate Homebase from its former owner and begin repositioning the business," Mr Goyder said. "Pleasingly, the first Bunnings pilot store was successfully opened on 2 February 2017, with additional pilot stores currently under development."
Read 'And then there were four' - more details on the first four Bunnings UK stores that will be open by the end of June.
Insight DIY comment - Following the formal acquisition of Homebase from Home Retail Group effective on 28 February 2016, we can now review performance for the first 10 months of ownership under Wesfarmers.
Having aligned Homebase with the Wesfarmers financial year, ending 30th June, today, they reported on the first six months of their financial year ending 31st December 2016. During this period Homebase generated a turnover of £612m and a loss before interest and tax of £28m. In the Wesfarmers briefing from last September, they stated that for the four month period 1st March to 30th June 2016, Homebase made a profit before tax and interest of £500k on sales of £517m. Therefore, in the ten month period ending 31st December 2016, total Homebase sales under Wesfarmers reached £1,129m with a loss of £27.5m.
The only comparable period we have for ownership under Home Retail Group, is the 12 months to 31st January 2016, where Homebase delivered a profit of £24m on sales of £1,433m.
There's no doubt that the move to the 'Always low prices' message at Homebase and 'Low prices are just the beginning' at Bunnings UK, has had an effect on both retail sales value and profitability. Coupled with the increased stock investment and plans to increase store staff numbers to meet their 'Best Service' strategy, shows that as sales decline, costs in many areas will be increasing. Unless, Bunnings UK is able to deliver a significant uplift in store footfall and online transactions, we still believe it will be very difficult for them to deliver a positive return for some time to come.
However, a highlight once again is the transactions measure, where they confirmed that total consumer transactions (in-store and on-line) at Homebase for the six month period increased 9.1% like for like. We assume that this relates to the same six month period under Home Retail Group and will have been driven to some extent by the clearance activity of soft furnishings from the Homebase stores.
PJ delivered the Bunnings UK and Ireland briefing and confirmed that the transition to Bunnings would take three to five years and it was confirmed that 'successful pilots are an absolute precursor to further investment and roll out of Bunnings'.
Download the full Wesfarmers half year results briefing presentation here.
Source: Insight DIY Team & Wesfarmers
For all the very latest Wesfarmers and Bunnings UK news, sign-up for our Insight DIY weekly newsletter here.
15 February 2017

Thank you for the excellent presentation that you gave at Woodbury Park on Thursday morning. It was very interesting and thought-provoking for our Retail members. The feedback has been excellent.


Martin Elliott. Chief Executive - Home Hardware.