UK DIY News
Homebase Rolls Out Eco-friendly Gardening Solutions For Spring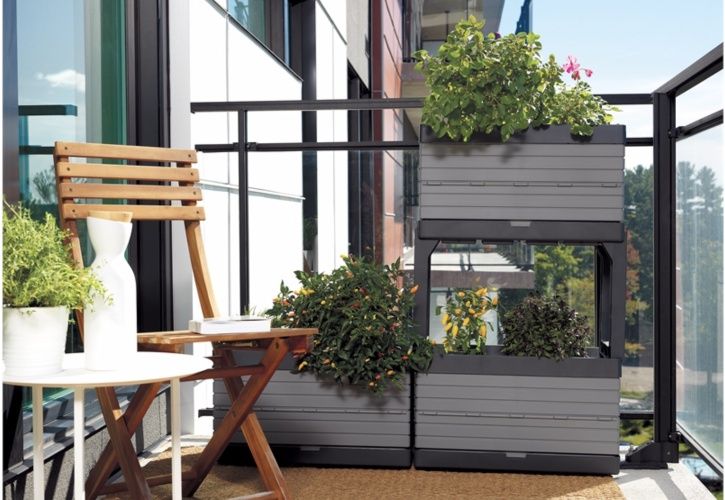 This Spring Homebase, one of the UK's leading home and garden projects retailers, is making greener decisions easier for customers by introducing a range of new eco-friendly products to its Garden and Outdoor Living offering.
With more and more of us actively looking to help the environment through actions in our own homes as well as gardens, balconies or window boxes, Homebase is bringing quick and easy sustainable garden solutions to help customers go that little bit greener, without the increased price tag! This builds on its long-standing heritage of providing quality plants, inspiration and advice to customers across the country, to help them create beautiful outdoor spaces.
Garden on a Roll Eco-Border
Providing an innovative way to create a thriving garden for those not in the know, the new Garden on a Roll Eco-Border is the perfect starting point for gardeners looking for advice on how to plant out a greener space that is all about helping the environment.
A first of its kind and available exclusively online at www.homebase.co.uk, the Garden on a Roll Eco-Border boasts a border paper plan and the plants and shrubs, with helpful step-by-step instructions and advice on where and how to plant them.
The biodegradable paper plan is simply rolled out and pegged down, with an easy to follow guide included to show how to match the lettered plants with the corresponding markers on the paper.
This Garden on a Roll Eco-Border has been designed specifically with the environment in mind. It features drought-tolerant plants, which help to reduce the amount of water needed to maintain them, while certain shrubs have been specially selected for birds to feed, shelter and nest in.Specific perennial plants have been included to create the ideal habitat for pollinators such as bees and butterflies, along with other beneficial insects such as ladybirds that will feast on pests including green and blackfly, cutting down on pest control treatments to provide a wildlife oasis in the garden.
In addition, each customer will receive one of the most effective houseplants for a healthy home when they purchase an Garden on a Roll Eco-Border. The Spider Plant (Chlorophytum) is known to clean toxins from the air and is especially good at removing carbon monoxide and increasing oxygen in the home.
Furthermore, for every Garden on a Roll Eco-Border roll sold, a native tree sapling will be planted by the creators to produce a brand-new forest in Hertfordshire.
With prices starting at £75.00, the Garden on a Roll Eco-Border will provide a stunning border that offers a range of environmental benefits and is available from March 2020, ranging from 2m – 10m in width and 40cm - 120cm in depth.
Dependent on sizing, plants included in the Garden on a Roll Eco-Border include Armeria, Aster, Bergenia, Buddleja (dwarf), Cistus,Coreopsis, Dianthus, Erigeron karvinskiana, Erica carnea, Geum,Helleborus, Helenium, Heuchera, Lavender, Lychnis, Nepeta, Penstemon, Rosemary, Rudbeckia, Sedum, Stipa, Thymus and Teuchrium.
The Garden on a Roll is also available in Evergreen, Shady, Sunny, Mediterranean, Sensory and Bee and Butterfly options, with customers simply needing to choose a design that best suits their garden, select a border width and length and everything they need will be delivered straight to their front door.
Peat-Free Compost
The season Homebase has introduced three new peat-free composts for 2020, most notably Homebase Peat Free Multi-Purpose Compost which has been created for use all around the garden. Homebase Multi-Purpose Compost 50L is a blend of composted bark, coir and fertiliser, and is the perfect compost for all fruit, vegetables, herbs and seeds.
The introduction of the range means one in three compost products available from Homebase are peat free. Whether for potting flowers, growing tomatoes or levelling the lawn, the new range has everything gardeners need to help make their gardens flourish, for as little as £4.95 per 50L bag.
Vertical, Modular Planter Set for Smaller Gardens
As gardens are getting smaller and those with balconies are looking for innovate ways in which to create their own green space, the new range of Modular Planter Sets is an excellent way to increase the amount of greenery in smaller outdoor spaces.
The easy to create boxes can be modelled into one of three combinations to best suit any balcony or small space, and have a built-in drip tray to collect any excess water. Priced at £39.99, the light and durable planters can be flat packed away for easy storage when not in use.
Helping the nation to be greener
With over 35 years' planting experience, Homebase has recruited and trained at least two gardening experts in every store, who will be on hand to offer inspiration and spring solutions for every outdoor garden project.
From eco-friendly gardening and re-wilding to support the environment, to the relaxing powers of outdoor space, these solutions from Homebase are designed to help customers enjoy their outside space as an extension of their home whilst being green.
Source: Insight DIY & Homebase.
For all the very latest news and intelligence on the UK's largest home improvement and garden retailers, sign up for the Insight DIY weekly newsletter.
02 March 2020

Thank you for the excellent presentation that you gave at Woodbury Park on Thursday morning. It was very interesting and thought-provoking for our Retail members. The feedback has been excellent.


Martin Elliott. Chief Executive - Home Hardware.