Digital Retail News
Homebase working with IBM to tailor customer experience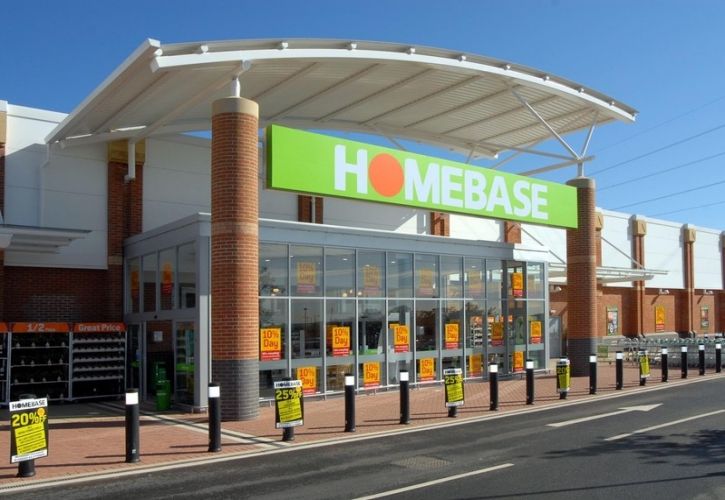 IBM today announced that Homebase, one of the UK's largest home and garden retailers, is tapping into IBM Commerce to provide highly personalized shopping experiences that are designed to meet the needs of today's consumer. By integrating in-store, online and mobile channels, Homebase is able to customize every step of the customer journey to inspire a new generation of do-it-yourselfers.
As a result, Homebase has achieved double-digit sales growth in all digital sales channels and a 30 percent increase in online visitors.
With more than 38,000 home and garden products, Homebase wants to help customers not only find the right products but also guide them through the successful completion of their home improvement projects. With more than 40 percent of its customers now visiting online, Homebase collaborated with IBM to help redesign how its digital channels could offer more help, advice and inspiration.
Using advanced analytics to understand and anticipate customer needs, IBM is working with Homebase to tailor the customer experience across more than 160 different kinds of home improvement projects. Homebase can now offer relevant tips and interactive product information that inspire their customers while providing fast and convenient ways to receive the products they need when they need them.
For example, IBM Commerce allows Homebase shoppers to seamlessly move from:
- Browsing Homebase videos on their laptop to research the right types of plants for shady areas;
- Chatting online with other customers on their experiences with these types of plants;
- Receiving tips on alternative types of plants via email that they might not of considered;
- Ordering that plant on their tablet from the yard after reassessing the garden bed layout;
- Picking up the plants at the store within minutes thanks to the Reserve & Collect option;
- Scanning bar codes with the Homebase mobile app to learn about other plants that caught their eye while at the store.

Whether the purchase is initiated online, in store or on mobile devices, IBM Commerce capabilities enable Homebase to ensure the right products are in stock at the right time from the most convenient location. It also allows fast checkout and flexible fulfilment options, from Reserve & Collect to home delivery, that best suit the customer's needs.
"Our business is changing rapidly. It's not just selling wood, nails or screws, it's about helping our customers live in a home they really love," said Jo Kenrick, Marketing Director, Homebase. "By standardizing our platform on IBM Commerce, Homebase has transformed its digital presence into an interactive inspirational showroom that guides them through all their home improvement needs."
Homebase worked with IBM Interactive Experience to design and develop an engaging customer experience that integrates physical and digital channels to transform Homebase into a true omnichannel retailer. In addition, Homebase tapped into IBM's ecosystem of partners to integrate additional enhancements to the IBM platform such as digital content engagement from CoreMedia and advanced search capability from BloomReach.
"Homebase demonstrates how market-leading retailers can adapt to new buying patterns by always putting the customer's needs at the center of all their business decisions," said Deepak Advani, General Manager, IBM Commerce. "By helping Homebase better understand their customers, IBM enhances the shopping experience in ways that surprise and delight even longtime customers."

Source : PR Newswire
www.prnewswire.com/news-releases/leading-uk-home-and-garden-retailer-homebase-changes-the-game-for-do-it-yourself-online-shoppers-with-ibm-commerce-300081732.html
13 May 2015

Insight provides a host of information I need on many of our company's largest customers. I use this information regularly with my team, both at a local level as well as with our other international operations. It's extremely useful when sharing market intelligence information with our corporate office.

Paul Boyce - European CEO, QEP Ltd.