International DIY News
Is Woolworths looking to sell Masters?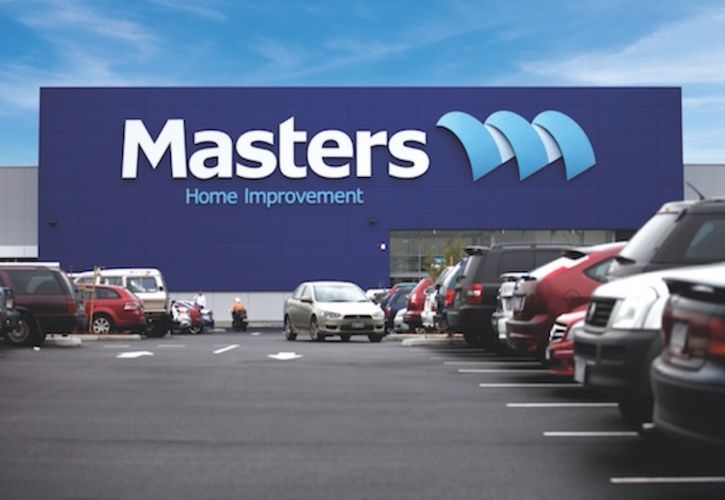 It has been argued that Woolworths Limited wouldn't be in the trouble it is in right now had it never ventured into Australia's gigantic home-improvement market.
Woolworths has historically been one of the nation's best and most reliable companies, generating enormous shareholder returns in the form of capital gains and dividends over the last two decades. But that perception has come undone recently with the company's core food and liquor division reporting lacklustre growth (at best) compared to that of rivals Aldi and Coles.
Ok, but how does that relate to its home-improvement division? I hear you ask.
Woolworths took its eyes off the prize
Woolworths expanded into the home-improvement market in 2008 in search of a new source of growth outside of its core market. It was never going to be an easy task, considering Bunnings, owned by Wesfarmers Ltd, already commanded such a dominant position, but Woolworths pushed on nonetheless.
In 2011, Woolworths launched its new Masters Home Improvement chain as a joint venture project with US-based Lowe's. The project has acted as a huge distraction for management who have taken their eyes off the core supermarket division, allowing rivals to steal all-important market share. Recognising its mistakes, Woolworths has recently announced a $500 million investment into the division to revamp its supermarkets and make prices more attractive in an attempt to win back consumers.
Time to move on?
Anyone who has kept up-to-date with the Woolworths story will also know just how much of a zap Masters has been on the group's overall earnings with billions of dollars of capital pumped into its development, resulting in hundreds of millions of dollars of losses thus far.
Of course, there are those investors who still believe Masters could go on to rival Bunnings' dominance in the future, but there is also an element of uncertainty whether that will ever be the case. As such, given the choice, many would welcome a decision to offload the business at the earliest possible opportunity.
Well, according to the Fairfax press, that time might come sooner rather than later. In a report this morning, the media group said: "There are plenty of investors who reckon the hardware rollout is occupying too much time and attention… At the risk of some red faces in the short term – and a repeat of Dick Smith – investors are asking whether Woolworths has properly considered offloading Masters to private equity."
Provided that a sale is even possible given Lowe's part ownership of the business, Masters could be an attractive prospect for private equity which could look to strip costs and improve its overall performance, before potentially selling it again down the track.
As highlighted by Fairfax, a recent analysis undertaken by Morgan Stanley showed that Woolworths could receive up to $1 billion for the sale of the division, while it could recognise another $1 billion if it also chose to sell Big W (which has also acted as a drag on the group's overall earnings).
It could also allow the group to refocus its attention on what it does best: running Australia's No. 1 supermarket chain.
Should you buy Woolworths?
Woolworths has come under enormous selling pressure as a result of its recent struggles with the stock currently trading near a three-year low at just $26.92 per unit.
As it stands, the company's near-term earnings results will be impacted by the company's investment in its supermarket division, which will no doubt deter some investors. While conditions remain cloudy however, long-term investors could certainly look to take advantage of the heavily discounted price to begin building a position in their portfolios.
The group's forecast yield of 5.2% (7.4% when grossed up for tax credits) is also a great incentive for those investors willing to remain patient.
Source: The Motley Fool.
Read more here.
13 July 2015

Insight provides a host of information I need on many of our company's largest customers. I use this information regularly with my team, both at a local level as well as with our other international operations. It's extremely useful when sharing market intelligence information with our corporate office.

Paul Boyce - European CEO, QEP Ltd.