UK DIY News
John Lewis Partnership Reveals 'Partnership Plan' (Part 1 Of 2)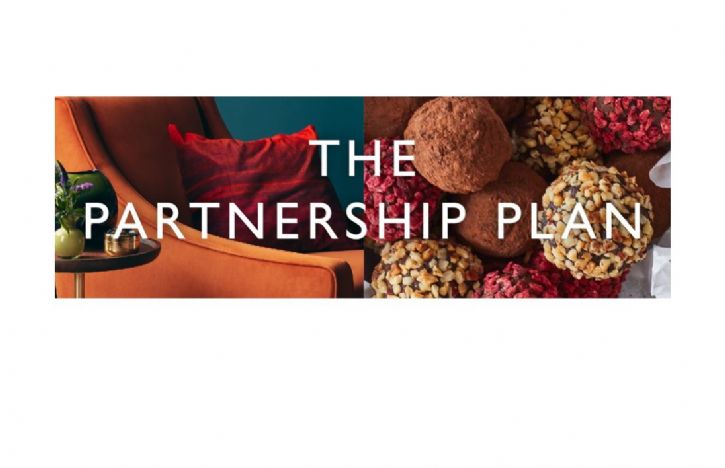 Waitrose and John Lewis, two of the UK's best loved and trusted retailers, today unveil plans to become the go-to brands for customers who want quality, value and sustainability.
Owned by the John Lewis Partnership, the UK's largest employee-owned business, Waitrose and John Lewis are founded on being a better way of doing business. Championing equality, wellbeing and sustainability for the good of customers, Partners, suppliers and communities.
The nature of the Partnership model allows us to invest with a longer term perspective than a conventional business, even in challenging times and amidst a very uncertain economic outlook. With this in mind, our five-year plan is self-funding and takes into account uncertain trading.
The Partnership Plan sees our business continuing to adapt rapidly to changing shopping habits, getting closer to customers online and in-store. We'll also expand in new areas where we believe our values can be a force for good.
MAKING VALUE AND QUALITY MORE ACCESSIBLE
● Affordable quality. Waitrose will continue to emphasise the value for money we offer and ensure that customers feel recognised and rewarded for shopping with us. Our Essentials range has seen sales rise by nearly 10% in the past six months. John Lewis will relaunch its Home range in the spring and introduce more affordable price points. This will reinforce fair value to broaden our appeal to more customers, recognising shoppers are especially cost conscious at the moment.
● Digital and virtual. As shopping habits evolve, we're bringing expert Partners and products into customers' homes through a tap on an app. This means investing in more virtual services like personal styling, home design and the John Lewis Virtual Christmas shop.
● Waitrose - delivered. We'll grow delivery capacity beyond 250,000 orders per week, up from 55,000 before the pandemic, to give customers greater convenience. And we'll save 25% of delivery slots for the vulnerable. To attract new customers, we plan more partnerships like the trial with Deliveroo, which delivers shopping in 30 minutes.
● Inspirational new services. We're a Partnership for positive change, improving lives and building a more sustainable future. We'll grow in areas where these are important to our customers, like rental, recycling, savings, insurance and private rented and social housing.
MORE SUSTAINABLE AND ETHICAL
● Net zero carbon. Today, we're bringing forward our ambition to be net zero carbon by 15 years to 2035.
● Waitrose sustainable food ambitions. We're committing to source only from net zero carbon farms in the UK by 2035. And in addition to our commitment to halve food waste in our own operations by 2030, we're today extending this to our supply chain too. We'll also aim to help halve our customers' household food waste by 2030.
● John Lewis leading the 'made to last' movement. We'll do more to ensure our products can be loved for longer and today make three bold commitments: all product categories will have a 'buy back' or 'take back' solution by 2025; all key raw materials in our own-brand products will be from sustainable or recycled sources by 2025; and we'll develop sustainable rental and resale options for customers.
● Recruiting people from the care system. Today, we're pledging to recruit people coming out of the care system to help them forge a career in the Partnership. We know we must go further to better reflect the whole of the UK, and we're taking steps to do so.
● Real Living Wage. All profits we make are either invested back in the business or shared with Partners as co-owners of the business. Today, we are committing that when we expect to reach over £200m profit, we will pay Partners the voluntary Real Living Wage. We also aim to pay a bonus when profits exceed £150m and our debt ratio falls below 4 times.
Backed by a renewed focus on service and cost savings, the Partnership aims to see profits reach £200m in the next two years and £400m by 2025. As we're not owned by shareholders, we can share this success with our Partners, customers, suppliers and communities.
The Partnership Plan builds on strong momentum in a tough year. We've tripled delivery capacity for Waitrose online to over 190,000 weekly slots in just six months. John Lewis is now a 60% online retailer, and has successfully adapted to offer many in-store services online.
INVESTING IN THE CUSTOMER EXPERIENCE
First-class customer service delivered by Partners is our unique strength. We know it's not always been as easy as it should be to shop with us, so we're first investing to deliver a fantastic experience - online, on the phone and in-store.
We're committing £1bn over five years to accelerate our online business and transform our shops. This will make it easier for customers to shop with us on our websites and apps, and provide more convenient delivery options. And we're modernising Waitrose and John Lewis shops so we have the right space in the right place.
We'll do this by aiming to save £300m per year by 2022, making our operations and head offices simpler and more efficient. Making these savings is crucial to free up money to invest and to deliver our plan.
BETTER TOGETHER
Waitrose and John Lewis will work much more closely together, in store and online, bringing new inspiration and excitement to all of our customers. Already this year, our popular Waitrose Christmas hampers are available through John Lewis and our John Lewis Christmas trees will sit at the front of 300 Waitrose stores, with shoppable QR codes.
We'll make John Lewis more accessible locally in different formats, building on significant expansion in Click & Collect. We'll soon have 1,000 locations - through shops and collection points - to buy or pick up our products to reflect changes in how people are shopping with us.
We're investing in data analytics and loyalty plans across our brands to reward and develop deeper relationships with our customers. Substantial customer research is under way to inform our new value pledge, which will be announced next year. Never Knowingly Undersold remains in place until then.
Our ambition for Waitrose, which was recently voted Which? 2020 UK supermarket of the year, is to be customers' first choice for food and drink when quality, ethics and service matter. More of our business will be online, delivered and digital.
John Lewis' focus is on meeting the needs of families with a variety of products, services and celebrations all under one roof and online. As shopping habits continue to evolve, we'll become a 60-70% online retailer by 2025, alongside our inspiring shops.
Both brands will also add more local assortments that reflect the diversity of our customers depending on where they live.
Source : John Lewis Partnership
16 October 2020

Insight provides a host of information I need on many of our company's largest customers. I use this information regularly with my team, both at a local level as well as with our other international operations. It's extremely useful when sharing market intelligence information with our corporate office.

Paul Boyce - European CEO, QEP Ltd.