International DIY News
Lowe's completes acquisition of RONA preferred shares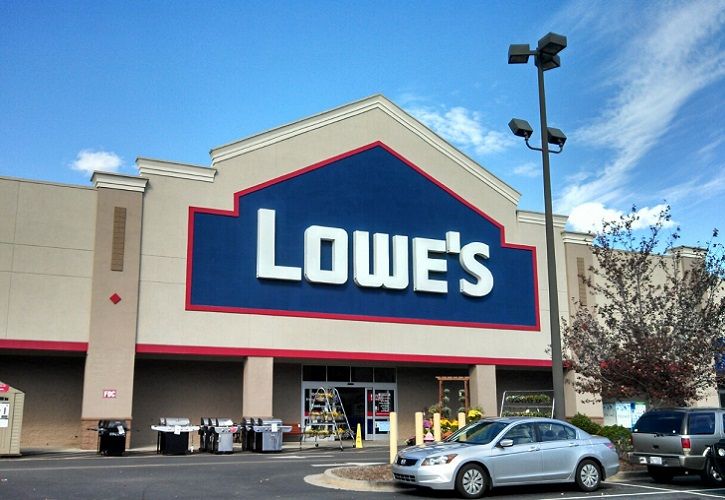 Lowe's Companies, Inc. (NYSE: LOW) ("Lowe's" or the "Company") today (18th November) announced it has completed its previously announced acquisition of RONA inc.'s ("RONA") Cumulative 5-Year Rate Reset Series 6 Class A Preferred Shares and Cumulative Floating Rate Series 7 Class A Preferred Shares (collectively, the "Preferred Shares"). Pursuant to the statutory plan of arrangement (the "Arrangement") under Chapter XVI – Division II of the Business Corporations Act (Québec), holders of RONA's Preferred Shares (collectively, the "Preferred Shareholders") will receive cash proceeds of C$24, without interest, per Preferred Share.
Registered Preferred Shareholders must submit the share certificates representing their Preferred Shares and complete, execute and submit the Letter of Transmittal sent to them with the other materials for the special meeting of RONA shareholders held on Nov. 15, 2016 in order to receive the consideration to which they are entitled. Preferred Shareholders who have not yet submitted their share certificates and Letters of Transmittal are encouraged to do so as soon as possible. Any questions regarding payment of the consideration, including any request for another copy of the Letter of Transmittal, should be directed to Computershare Investor Services Inc. via telephone at 1-800-564-6253 (toll free in North America) or via email at corporateactions@computershare.com.
RONA has applied to delist its Preferred Shares from the Toronto Stock Exchange ("TSX") and expects such delisting to be completed in a few trading days. RONA has also applied to cease to be a reporting issuer in each of the Provinces of Canada under applicable Canadian securities laws.

About Lowe's Companies, Inc.
Lowe's Companies, Inc. (NYSE: LOW) is a FORTUNE® 50 home improvement company serving more than 17 million customers a week in the United States, Canada and Mexico. With fiscal year 2015 sales of $59.1 billion, Lowe's and its related businesses operate or service more than 2,355 home improvement and hardware stores and employ over 285,000 employees. Founded in 1946 and based in Mooresville, N.C., Lowe's supports the communities it serves through programs that focus on K-12 public education and community improvement projects. For more information, visit Lowes.com.
About RONA inc.
Acquired by Lowe's Companies, Inc. on May 20, 2016, RONA inc. is a major Canadian retailer and distributor of hardware, building materials and home renovation products. RONA operates a network of close to 500 corporate and independent affiliate dealer stores in a number of complementary formats. RONA serves its network of stores and several independent dealers operating under other banners, including Ace, for which RONA owns the licensing rights and is the exclusive distributor in Canada. With more than 17,000 employees in corporate stores and more than 5,000 employees in the stores of its independent affiliate dealers, the Corporation generated annual consolidated sales of $4.2 billion for fiscal year 2015. For more information, visit rona.ca.
Source : Lowe's Press Release
www.lowes.com
Sign-up for our weekly newsletter here.
Interested in advertising on Insight DIY? Learn more here.
Want more news like this? Sign-up for our weekly newsletter here.
If your business is interested in pricing intelligence or you're currently trying to track retail prices manually, there really is a much easier way. Just contact us here.
22 November 2016

Insight DIY is the only source of market information that I need and they always have the latest news before anyone else.

Neil Anderton - Sales Director, British Ceramic Tile