International DIY News
Lowe's: COVID-19 Update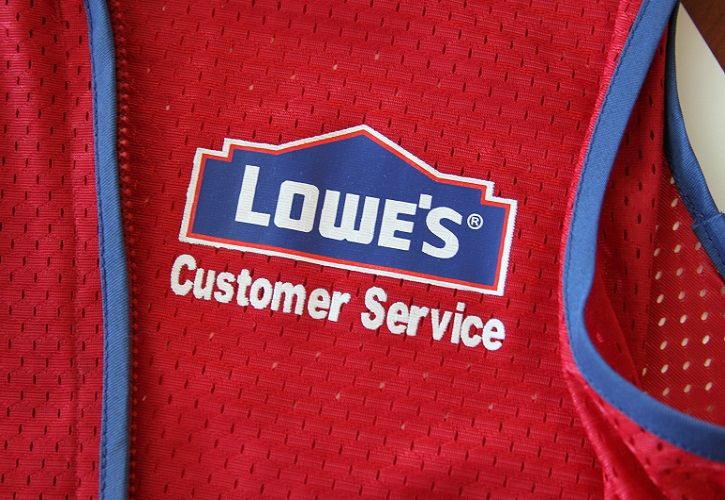 LOWE'S REMAINS OPEN
Over the past several weeks, our associates have worked around the clock to ensure our customers, first responders and government officials have access to the essential products and services they need to keep their families safe, their businesses running and their communities healthy during this time. Examples of essential products include, but are not limited to:
Refrigerators and freezers to allow for long-term, safe storage of food items and medicines;
Emergency items such as replacement washers and dryers to help sanitize clothes, bedding, and other household items;
Cleaning and disinfectant supplies for all areas of the home;
Plumbing fixtures such as toilets and sinks and products such as plungers that are necessary to maintain sanitary conditions;
Home ventilation products and air handling devices including air conditioners, air filters, humidifiers, and purifiers to promote healthy living spaces;
Building supplies for repair and maintenance of homes where citizens are being asked to remain for prolonged periods of time; etc.
STORE EXPERIENCE
We are temporarily reducing hours and closing all stores at 8:30 p.m. Monday through Saturday and at 7 p.m. on Sunday. This will provide additional time for essential product replenishment and to thoroughly clean and sanitize our stores daily. In addition to our enhanced daily cleaning efforts, we have increased the time spent cleaning and sanitizing our stores, especially in the most frequented areas like restrooms, associate breakrooms and checkout lanes. In fact, we have taken increased measures to ensure our cashiers and front-end teams are regularly cleaning their work areas and registers after each customer interaction.
We have adjusted other procedures in our stores with associate and customer health and safety in mind. Our actions include:
Adding overhead announcements, store signage, and customer and associate guidelines that emphasize the importance of social distancing
Increasing the services of our third-party cleaning providers and implemented additional morning, afternoon and after-hours cleaning practices
Working to implement a more robust curbside pickup process so customers can be served without coming into the store
Temporarily changing our delivery procedures to safeguard customer and associate health by leaving items at the front door, garage or alternative location, or by asking if anyone in a customer's home has tested positive for COVID-19 before completing an in-home installation
We continue to work closely with the Centers for Disease Control and Prevention (CDC) and health authorities to ensure we are taking the appropriate preventative measures.
SUPPORTING OUR ASSOCIATES
We want to thank our more than 300,000 associates who continue to provide support to our customers during this unprecedented time. The health and well-being of our associates continues to be our priority.
We are giving all hourly associates a special payment to recognize their efforts to serve customers and communities and to help with those who may be experiencing unplanned expenses and hardship during this time. The payment is $300 for full-time associates and $150 for part-time and seasonal associates.
We are also extending emergency paid leave for full-time associates up to a total of four weeks (or 160 hours of work time) for those at higher risk for severe illness from COVID-19. This is an increase from our previously announced two–week emergency paid leave option. Part-time associates at a higher risk can take up to a total of two weeks or 80 hours.
We have extended our telemedicine benefit through Teladoc to all associates and their families, regardless if they are enrolled in Lowe's medical plan. We have encouraged associates to take advantage of our referral services and discounts for child and elder care.
We have created in-store pantries so that associates can have access to food while at the store and to take home.
COMMUNITY COMMITMENT
As part of Lowe's $100 million commitment, Lowe's dedicated $25 million to support the emerging needs of our associates, customers and communities, which includes a $10 million donation in essential protective products to do our part in helping keep medical professionals on the frontlines healthy and safe. The funds will also support Lowe's Employee Relief Fund and offer small business relief for our Pros. Read more about our commitment here.
Lowe's has distributed all of its respirators through the country's two largest healthcare distribution organizations. These companies cover 85 percent of the nation's acute facilities/healthcare facilities. As additional inventory becomes available, we will continue to use this process.
HIRING
We are actively hiring for 30,000 positions in-stores across the U.S. to support our communities. We have full-time, part-time, seasonal and overnight roles available for displaced workers who are seeking short-term opportunities. We're also hiring at our distribution centers and other supply chain facilities. Those interested in applying can visit jobs.lowes.com or text "JOBS" to LOWES (56937) to learn more about available opportunities and apply.
WORKSHOPS
As parents seek home activities for their children, Lowe's launched a series of online DIY projects for kids. The first Kids' DIY Workshop, led by former teacher and Lowe's DIY expert Monica Mangin, teaches how to make wooden robots. Additional videos will be posted over the coming weeks and can be found on Lowe's YouTube channel.
Source : Lowe's
25 March 2020

Insight DIY always publishes the latest news stories before anyone else and we find it to be an invaluable source of customer and market information.

Max Crosby Browne - CEO, Home Decor