International DIY News
Lowe's reports strong first quarter sales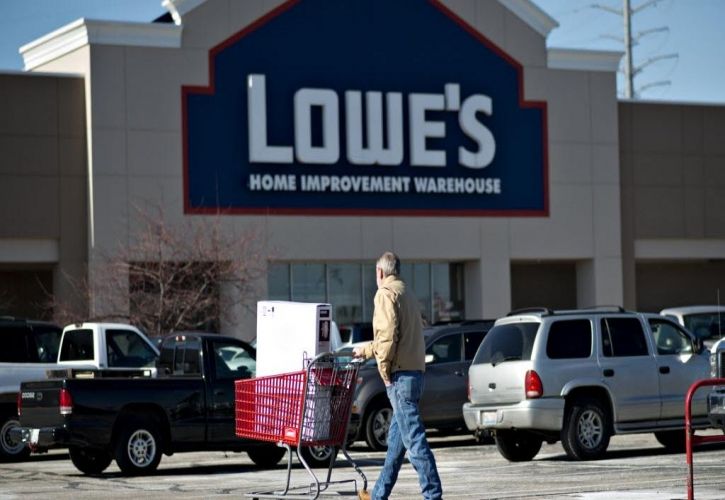 Lowe's Companies, Inc. today (20th May 2015) reported net earnings of $673 million for the quarter ended May 1, 2015, a 7.8 percent increase over the same period a year ago. Diluted earnings per share increased 14.8 percent to $0.70 from $0.61 in the first quarter of 2014.
Sales for the first quarter increased 5.4 percent to $14.1 billion from $13.4 billion in the first quarter of 2014, and comparable sales for the quarter increased 5.2 percent. Comparable sales for the U.S. home improvement business increased 5.3 percent.
"I am pleased that we executed well and delivered another strong quarter," commented Robert A. Niblock, Lowe's chairman, president and CEO. "We generated comparable sales growth in all regions of the country and across all product categories, driving strong earnings per share growth. I would like to thank our employees for their dedication to serving customers."
Delivering on its commitment to return excess cash to shareholders, the company repurchased $1.0 billion of stock under its share repurchase program and paid $222 million in dividends in the first quarter.
As of May 1, 2015, Lowe's operated 1,843 home improvement and hardware stores in the United States, Canada and Mexico representing 201.2 million square feet of retail selling space.
A conference call to discuss first quarter 2015 operating results is scheduled for today (Wednesday, May 20) at 9:00 am ET. The conference call will be available by webcast and can be accessed by visiting Lowe's website at www.Lowes.com/investor and clicking on Lowe's First Quarter 2015 Earnings Conference Call Webcast. Supplemental slides will be available soon after this news release. A replay of the call will be archived on Lowes.com/investor until August 18, 2015.
Lowe's Business Outlook:
Fiscal Year 2015 (comparisons to fiscal year 2014; based on U.S. GAAP unless otherwise noted)
- Total sales are expected to increase 4.5 to 5 percent.
- Comparable sales are expected to increase 4 to 4.5 percent.
- The company expects to open 15 to 20 home improvement and hardware stores.
- Earnings before interest and taxes as a percentage of sales (operating margin) are expected to increase 80 to 100 basis points.
- The effective income tax rate is expected to be approximately 38.1%.
- Diluted earnings per share of approximately $3.29 are expected for the fiscal year ending January 29, 2016.
Source : Lowe's
http://phx.corporate-ir.net/phoenix.zhtml?c=95223&p=irol-newsArticle&ID=2051535
20 May 2015

Insight provides a host of information I need on many of our company's largest customers. I use this information regularly with my team, both at a local level as well as with our other international operations. It's extremely useful when sharing market intelligence information with our corporate office.

Paul Boyce - European CEO, QEP Ltd.