International DIY News
Lowe's reports strong Q4 as US job market improves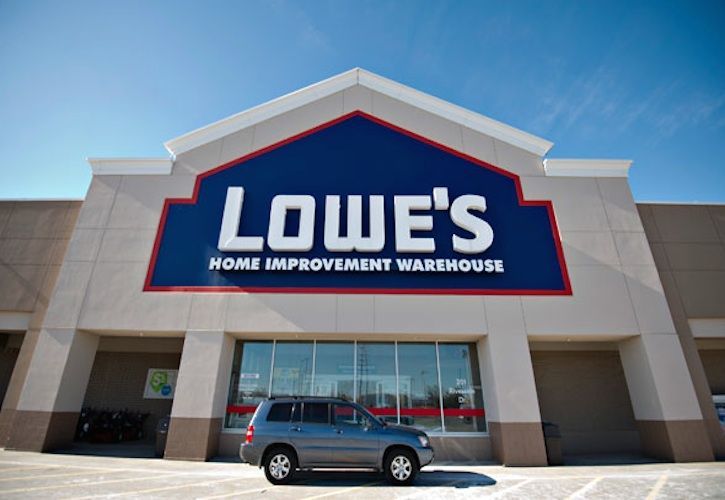 Lowe's fourth-quarter profit climbed as an improving economy gave homeowners more confidence to take on home projects.
The U.S. employment landscape has continued to mend, with the nation adding more than a million jobs in the past three months. That's the fastest clip in 17 years.
That has created marginal improvements in the housing market. While the Commerce Department reported Wednesday that new home sales were basically flat in January, the performance was still better than a year ago when extremely harsh winter weather caused home-buying to stall. Home values are on the rise thanks to a tight inventory and many economists expect the market will improve in the spring.
Chairman and CEO Robert Niblock said during a conference call on Wednesday that the job market and household finances are expected to strengthen this year. That, combined with a rise in credit card use and lower gas prices, has set the stage for more spending at home, he said.
"We are seeing consumers re-engage," he said.
For the three months ended Jan. 30, Lowe's posted earnings of $450 million, or 46 cents per share. A year earlier it earned $306 million, or 29 cents per share.
The average estimate of analysts surveyed by Zacks Investment Research was for earnings of 44 cents per share.
Revenue for the Mooresville, North Carolina, company rose to $12.54 billion from $11.66 billion. Analysts expected $12.29 billion, according to Zacks.
Sales at stores open at least a year climbed 7.3 percent, and 7.4 percent if only U.S. stores are counted. The figure is a key indicator of a retailer's health because it excludes volatility from stores recently opened or closed.
Lowe's, the country's second-largest home improvement retailer, reported a 2014 profit of $2.71 per share on revenue of $56.22 billion.
The company anticipates earnings this year of about $3.29 per share. Revenue is expected to climb 4.5 percent to 5 percent. Analysts polled by FactSet called for earnings of $3.28 per share.
Lowe's Cos. had 1,840 home improvement and hardware stores in the U.S., Canada and Mexico at quarter's end.
On Tuesday rival Home Depot Inc. reported better-than-expected fourth-quarter results on strong holiday sales.
Shares of Lowe's shed 66 cents to $73.99 in morning trading with declines across major U.S. indices taking place.
Source : NY Times/Associated Press
www.nytimes.com/aponline/2015/02/25/business/ap-us-earns-lowes.html?_r=0
26 February 2015

Insight DIY always publishes the latest news stories before anyone else and we find it to be an invaluable source of customer and market information.

Max Crosby Browne - CEO, Home Decor