International DIY News
Lowe's to invest $100m in new direct fulfilment centre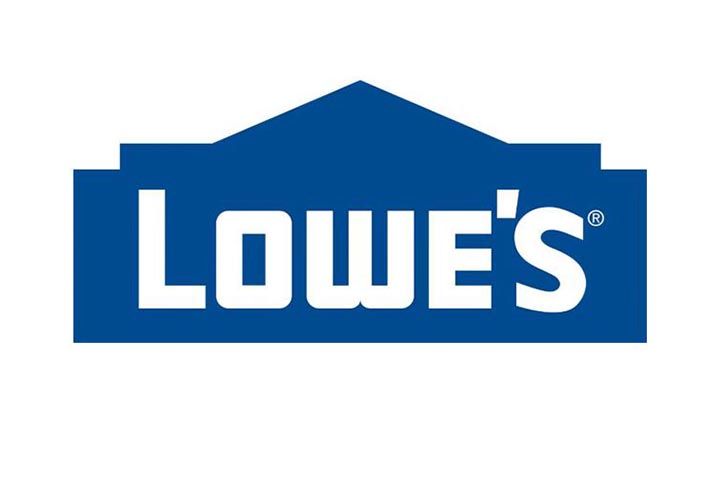 Tennessee Gov. Bill Haslam and Economic and Community Development Commissioner Randy Boyd joined Lowe's today to announce the company will locate a new direct fulfillment center in Robertson County. The home improvement company expects to invest approximately $100 million and create up to 600 jobs in Coopertown, northwest of Nashville.
Lowe's direct fulfillment center will cover some 1.1 million square feet – the equivalent of 22 football fields under one roof. Plans call for it to be operational by the third quarter of 2018, initially employing approximately 400 people and growing to 600 employees by 2022. One of the most technology driven and sophisticated operations the company has built, the center will ship parcel packages directly to Lowe's customers and stores nationwide.
"We're continually working to make doing business with Lowe's easier for customers. Investing to build a new direct fulfillment center – the first of its kind for Lowe's – allows us to offer customers more products online, consolidate multiple parcel shipments and ship purchases directly to customers faster and more efficiently," said Brent Kirby, Lowe's chief supply chain officer. "The Nashville area was chosen due to its existing large shipping hubs, access to interstate roadways and well-skilled workforce."
Lowe's is the second largest home improvement company in the world. The company was founded in 1946 and today Lowe's and its related businesses operate or service more than 2,355 retail locations in the United States, Canada and Mexico and 285,000 employees.
"We appreciate Lowe's for choosing Tennessee and Robertson County as the location for its new fulfillment center and creating 600 jobs for our state," Gov. Haslam said. "Lowe's joins more than 16,000 transportation, logistics and distribution establishments operating throughout the state. We welcome Lowe's to Tennessee and thank the company for bringing us one step closer to our goal of making Tennessee the No. 1 location in the Southeast for high quality jobs."
"Tennessee's geographical location is in the heart of the U.S. with easy access to markets around the world, which makes our state the perfect location for a company like Lowe's to locate its new fulfillment center," Commissioner Boyd said. "I want to thank Lowe's for choosing Robertson County for its new operations and for creating these jobs for our state's growing workforce."
Local leaders and partners expressed gratitude to Lowe's for choosing Robertson County as the home for the company's new fulfillment center.
"We are thrilled that Lowe's has chosen Coopertown and Robertson County for this amazing new facility," said Margot Fosnes, president & chief economic development officer, Robertson County Chamber of Commerce. "It is gratifying to see the confidence in our workforce and our community's ability to support and provide a positive environment for their operations. We look forward to a long and prosperous working relationship with Lowe's in Robertson County."
"Robertson County is proud to welcome Lowe's to our community. This is the culmination of many months of hard work by so many people," Robertson County Mayor Howard Bradley said. "The prospect of 600 new jobs in our county is exciting. Beyond that is the hope that this will be a prelude to further economic expansion in the western portion of our county. We believe this could be the catalyst that opens up the entire I-24 corridor to new life and opportunity. We are grateful to Lowe's for having the faith in our region to bring this enormous investment into our collective future."
"The Town of Coopertown is thrilled to be chosen as the site for this new, state of the art distribution facility for Lowe's," Coopertown Mayor Sam Childs said. "We believe the investment and confidence that Lowe's has placed in our town will put us on the map and spur additional growth and development within our community."
"TVA and Cumberland Electric Membership Corporation congratulate Lowe's on its decision to locate in Coopertown, Tennessee, and create hundreds of new job opportunities in the community," said TVA Senior Vice President of Economic Development John Bradley. "We are privileged to partner with Tennessee Department of Economic and Community Development, Robertson County Chamber of Commerce, city of Coopertown and Robertson County to help foster Lowe's success at its new operations location."
Coopertown and Robertson County are represented by Sen. Kerry Roberts and Rep. Sabi "Doc" Kumar.

Source : Lowe's Press Release
www.lowes.com
Sign-up for our weekly newsletter here.
If your business is interested in pricing intelligence or you're currently trying to track retail prices manually, there really is a much easier way. Just contact us here.
Interested in advertising on Insight DIY? Learn more here.
03 August 2016

Thank you for the excellent presentation that you gave at Woodbury Park on Thursday morning. It was very interesting and thought-provoking for our Retail members. The feedback has been excellent.


Martin Elliott. Chief Executive - Home Hardware.