International DIY News
Lowe's to open first Manhattan store in two weeks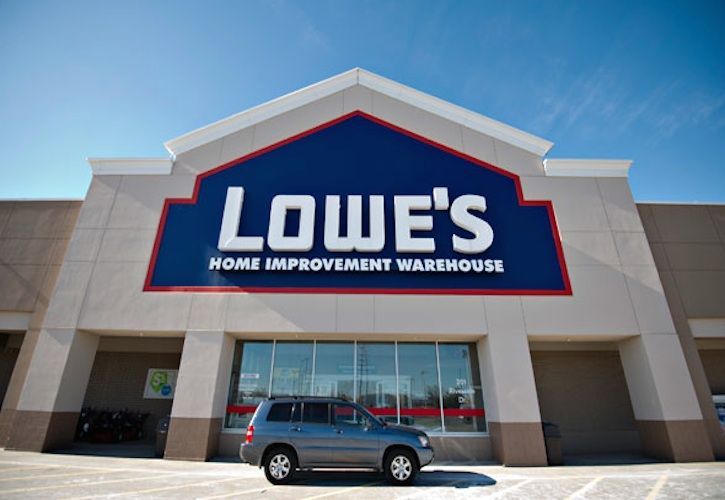 Consumers are moving back to large metropolitan areas, and big-box retailers are scrambling to join them. Lowe's is next in line, with two new stores planned for New York City.
In less than two weeks, Lowe's will open a store on the corner of Broadway and 68th Street in Manhattan's Upper West Side, according to The Boston Globe. At 30,000 square feet, the store is about 25 percent of the size of Lowe's suburban locations, and may be a way for the chain to continue experimenting with how to operate in big cities.
Lowe's isn't the first to make its way into the metropolitan scene. Stores such as Target and Wal-Mart have already been testing out micro-sized stores in large urban areas as part of a trend that is expected to continue.
To prepare for opening its first Manhattan store, Lowe's spent nearly 18 months studying how area residents live and how local contractors and plumbers work. With this research in mind, the retailer designed the store as "a mashup of neighborhood hardware store and a remodeling studio crafted for connected urbanites," according to The Boston Globe.
The location is new, but Lowe's already has experience with small-format stores. The retail giant picked up some smaller stores in 2013 with the purchase of Orchard Supply Hardware Stores Corp.

The Orchard Supply stores are about 35,000 square feet in size and located in major cities, The Boston Globe explains. From Orchard Supply, Lowe's has learned lessons such as how to handle product shipments in smaller spaces. Instead of receiving goods on pallets unloaded by forklifts, products are packaged on wheeled carts that are rolled into the store, The Boston Globe article says.
Lowe's plans to open a second Manhattan location in the neighborhood of Chelsea later this year.
"We couldn't have opened this several years ago," said Jonathan Luster, vice president of market concept development, adding, "We've started to leverage our network of stores, connecting them to the online business and to each other."

The city stores are about a quarter of the size of a typical 100,000 -square-foot Lowe's and will offer different products and services aimed at urban dwellers, including:

- Curbside pickup and checkout for trade workers;
- A garage department that focuses on sporting goods such as bike racks rather than lawn mowers;
- Appliances built for smaller kitchens like an 18-inch dishwasher and a 24-inch, two-drawer fridge;
- A storage department offering removable closet organizers;
- Interior designers who make house calls.
- Shoppers can get same-day delivery for $21 and next-day delivery for bigger items.

But most of the furniture and appliances will come from the chain's 10 nearby stores in the 'burbs, which Luskin described as "fulfillment centers" for the cramped city stores.
Source : Renee Changnon - Hardware Retailing
www.hardwareretailing.com/lowes-moves-to-manhattan
Source : Lisa Fickenscher - New York Post
http://nypost.com/2015/07/31/lowes-set-to-open-its-first-store-in-manhattan/
06 August 2015

Thank you for the excellent presentation that you gave at Woodbury Park on Thursday morning. It was very interesting and thought-provoking for our Retail members. The feedback has been excellent.


Martin Elliott. Chief Executive - Home Hardware.