UK DIY News
Mastercard reports 560% year-on-year rise in contactless payments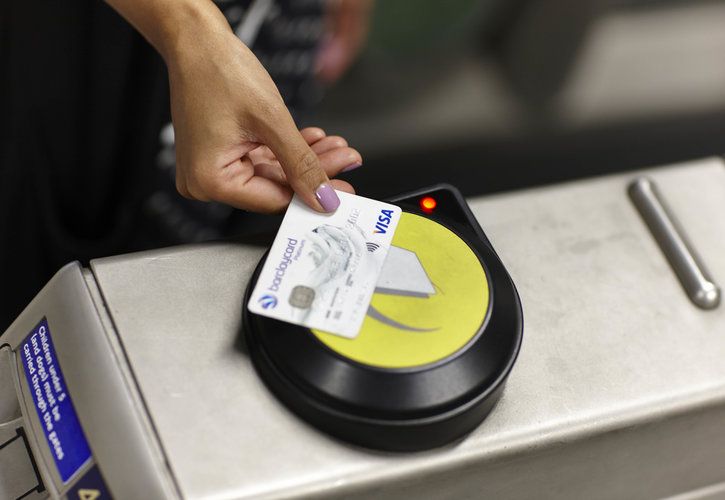 Barclaycard sees usage treble and MasterCard says contactless payments are up 560 percent as consumers show their love for the technology
Britain is rapidly becoming a nation of contactless payment aficionados, according to figures released today by two of the UK biggest payment providers.
MasterCard has revealed that the amount of spending by British consumers on its contactless cards has increased more than five-fold in the last 12 months to show a 560 percent year-on-year growth.
Elsewhere, Barclaycard has said that contactless spending amongst its users has more than trebled to increase 150 percent by value and 134 percent by volume year-on-year.
And both companies say they are only expecting this figure to keep growing as the amount consumers can spend on their contactless cards rises to £30 on September.
According to MasterCard's UK spending data, the number of contactless card transactions made with MasterCard quadrupling since last summer (a 457 percent rise).
And customers are becoming increasingly confident about using the technology, with MasterCard finding that cardholders have on average doubled the number of times they tap to pay each year since 2012.
The average purchase amount has also risen dramatically, reaching £7.29 by July this year, which MasterCard says is a good indication of the need to raise the contactless limit to £30.
"The pace of growth we are seeing in contactless is getting ever faster as we rely less and less on cash," said Mark Barnett, president of MasterCard UK & Ireland. "Consumers enjoy the speed and convenience of tapping to pay. We expect this upward trend to persist with consumers continuing to migrate to contactless card payments and increasingly to mobile payments, as we work with partners such as Apple to enable more convenient ways to pay."
Barclaycard's figures also show the upping of the contactless payment limit will boost spending amongst consumers, finding that almost six in 10 shoppers (57 percent) intend to take advantage of the limit increase to £30 by upping their contactless usage.
The company also found that the technology is growing amongst all age groups, as 50 percent of contactless users are now aged 50 or over, with 20 percent aged 65 plus, indicating that this technology is being embraced by all consumers regardless of gender or age.
Women are also closing the gap on men when it comes to contactless adoption, with females now accounting for 45 percent of active customers compared to 36 percent at the end of 2014.
"In the fifty years that we've been in business, we've seen consumers adopt many innovations in payments that have become part of our everyday lives," said Tami Hargreaves, Barclaycard's head of contactless.
"Over the next year we expect the limit increase alongside the forthcoming launch of High Value Payments – where contactless transactions over £30 can be made using a mobile device combined with Chip and PIN authorisation – to drive this growth even further. Ultimately, the uptake of contactless spending is a 'win-win' for consumers and businesses alike."
Source : Michael Moore - TechWeekEurope
www.techweekeurope.co.uk/e-marketing/mastercard-barclaycard-uk-contactless-payments-2-175480
01 September 2015

Thank you for the excellent presentation that you gave at Woodbury Park on Thursday morning. It was very interesting and thought-provoking for our Retail members. The feedback has been excellent.


Martin Elliott. Chief Executive - Home Hardware.