UK DIY News
Moving House Ranked 'Most Stressful Life Event' By 57% Of Brits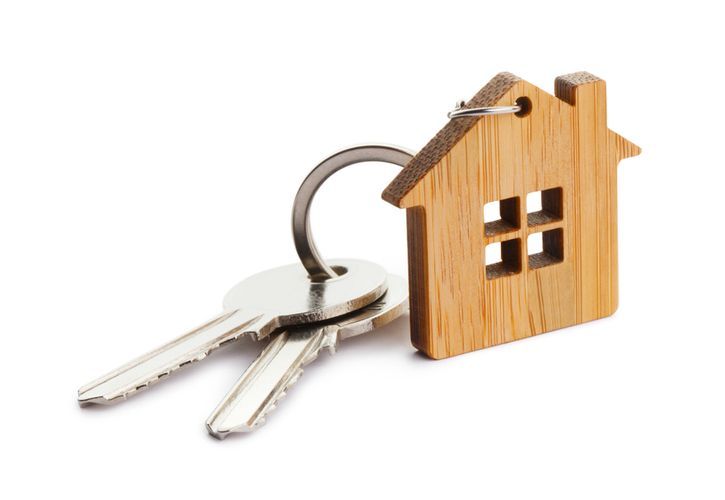 New poll reveals moving house more stressful than having children or going through divorce

Increased stress levels (47%) and anxiety (41%) experienced by UK homebuyers due to moving

4

0% dread not having enough money to cover hidden expenses, while 37% really hate packing and unboxing


Over half (58%) paid over budget for their most recent property and in retrospect 33% wished they'd saved more before committing

People are moving due to needing more space (42%) or for a change of lifestyle (26%)
Waiting to exchange contracts (32%) and finding a new property (31%) were cited as most difficult aspects of buying.
Britain is on the move. Life after lockdown has seen no shortage of households looking to up sticks. New research from Legal & General Retail reveals the average Brit moves four times in their life – yet it's still the most stressful thing you can do, even more so than having a child or going through divorce.
Legal & General conducted a survey to discover how home buyers (incl. first time buyers, people who are moving, or people buying a second home) have coped with their big move. From finding a property to finalising a mortgage, the research investigates the most common difficulties homebuyers face and how unexpected hurdles in the homebuying process can influence future decisions.
Motivations behind moving
It's no secret that many have flocked to the suburbs due to flexible working policies and, as our poll confirms, many movers are happy to put up with the stress of moving in exchange for a garden or spare bedroom. 42% of respondents cited needing more space as their main reason for moving, while 26% said they moved for a change of scenery and/or lifestyle.
Stressful side effects
Whatever the motivation for moving, buyers have been feeling the pressure. Almost half of respondents (47%) experienced increased stress levels because of moving. While getting the keys to a new place should be exciting, 41% of adults experienced anxiety, sleep deprivation (31%) and arguments with their partner (25%). One key stress inducing factor was time, with 46% of home buyers having to wait between 3 and 5 months to complete their move.
Legal & General Retail wanted to find out how moving house compares to other life changing moments. Over half of respondents ranked moving house as the most stressful life event, more so than having a child, starting a new job, or going through a divorce. Both men and women cited moving house as the most stressful life event – 51% and 62% respectively. However, women were more likely to state, 'having a child' (37%) as their second biggest stressor, while for men it was their third (26%) behind job interviews (30%).
Process pain points
Waiting to exchange contracts is the biggest bugbear for homebuyers, with 32% citing this as the most difficult aspect of buying a new home. Almost a quarter (23%) found that calculating the upfront costs was the most difficult aspect of the process, while 21% cited raising a deposit as their biggest struggle.
When looking to buy a home, 40% of Brits dread not having enough money to cover unexpected or additional expenses. Over half (58%) of Brits that had recently completed their move said that purchasing their property cost more than they had budgeted for. 53% of those spent an extra £1,001-£2,000, and 46% spent an extra £501-£1,000 over budget.
Seven in ten (70%) Londoners will most likely go over budget when buying a property, the highest of any region. In fact, those in the Southeast of England and the West Midlands were the only regions where most people didn't exceed their original budget.
So, what would homebuyers do differently next time? 33% said they would want to understand the complexity of buying a property more thoroughly. Many said they would need to be more prepared with their finances. A third (33%) said that they would save more money than just the deposit required, whilst 27% said they would improve their budgeting and planning for transition costs.
While costs were a source of stress across the board, money worries were keenly felt by young people. The research finds more 18–24-year-olds paid over budget than any other age group, so much so that 27% said they wouldn't consider moving again in the future.
Despite all challenges, a resounding 84% of adults polled said they would still consider moving again in the future. Whatever the stresses – and there are many – associated with moving, our respondents ultimately told us that buying a home is still worth it.
Chief Marketing Officer & Direct MD – Legal & General Retail, Paula Llewellyn, commented:
"There's no shortage of households considering moving across the UK- but it's clear it's still an incredibly stressful life event, especially due to the financial strain of the process. An overwhelming 58% of homebuyers polled said their most recent property cost more than they budgeted for, while 40% were concerned about not having enough money to cover costs. Almost a third of respondents said in retrospect they'd want to understand the complexity of the process before moving. I hope our research can help support those looking to move in the future."
Hidden costs calculator
Whether you're a first-time buyer, or going through the process again, Legal & General has developed a handy tool to avoid those financial headaches. It helps you calculate any hidden costs you might encounter while climbing the properly ladder.
The full story and Hidden Costs Calculator can be found here.
Source : Legal & General - www.legalandgeneral.com/insurance/life-insurance/moving-house-stress-signs
Image : Pexels / Aandrea Piacquadio 3791617
For all the very latest news and intelligence on the UK's largest home improvement and garden retailers, sign up for the Insight DIY weekly newsletter.
14 June 2022

Insight provides a host of information I need on many of our company's largest customers. I use this information regularly with my team, both at a local level as well as with our other international operations. It's extremely useful when sharing market intelligence information with our corporate office.

Paul Boyce - European CEO, QEP Ltd.