International DIY News
Mr Bricolage seemingly uninterested in 'indicative bid from Bricorama'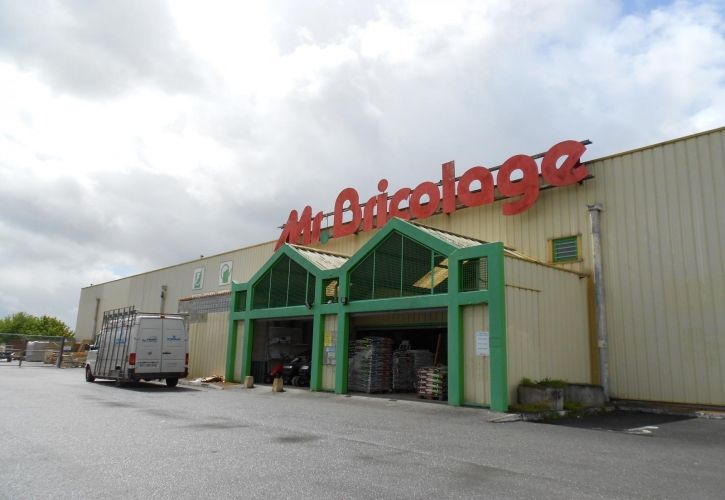 Several months after its engagement to Kingfisher was annulled, another interested party has wooed French DIY chain Mr. Bricolage. This time, the admirer is the much smaller Bricorama, but Mr. Bricolage is not interested.
150 million euro bid
Bricorama has bid more than 150 million euro to acquire the third largest French DIY chain, Mr. Bricolage, as it intends to "become a new major player in the DIY market". With 223 stores and a turnover of 1 billion euro, Bricorama is considerably smaller than its intended target, who boasts 866 stores and a 2.2 billion euro turnover (1.9 billion euro in France). A threat to Mr. Bricolage however is that its turnover has been slipping, down 4.4 % last year.

Mr. Bricolage's board does not seem willing to take up the offer: it mentioned having received an "indicative bid from Bricorama", but immediately added "there had not been any negotiations". ANPF, Mr. Bricolage's major shareholder with 41.9 % of shares, said it received the bid, but "will not follow up on it".

Remarkable detail: the day before the news broke about the bid, Jean-François Boucher, Mr. Bricolage's CEO, resigned. He had been with the company for 18 years and was in favour of a marriage with Kingfisher, but has now resigned, officially "to focus on other professional activities".

French DIY market barely achieves growth
Analysts believe a marriage between Bricorama and Mr. Bricolage makes sense, particularly in a market dominated by 2 international groups: the Adeo group (Leroy Merlin, Weldom, Bricoman) has a 38 % market share and Kingfisher (Brico Dépôt and Castorama) has a 33 % market share. This means that the two smaller companies would benefit from joining forces as Mr. Bricolage has an 8 % market share and Bricorama merely 3 %. Geographically, both groups would complement each other and they also mainly use entrepreneurs.

On top of that, the French DIY market is in a rut. Sales reached 24.891 billion euro last year, up merely 0.8 %. Back in 2006, the market grew an astonishing 8 %, a huge difference compared to now.
Source : Karin Bosteels - Retail Detail
www.retaildetail.eu/en/eur-europe/eur-diy/item/17845-mr-bricolage-wards-off-interest-from-bricorama
18 September 2015

Thank you for the excellent presentation that you gave at Woodbury Park on Thursday morning. It was very interesting and thought-provoking for our Retail members. The feedback has been excellent.


Martin Elliott. Chief Executive - Home Hardware.