Digital Retail News
Multichannel strategies driving footfall in stores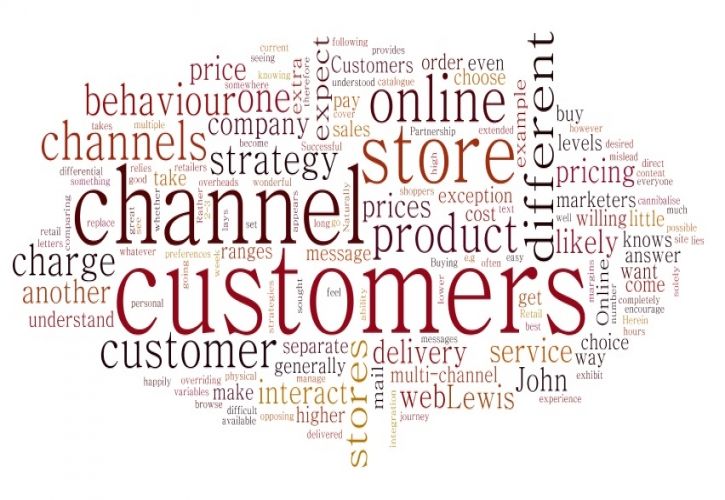 Supermarkets have spent the last few months battling it out to serve the nation with the lowest priced goods. January saw its largest dip in store prices since 1997, with an annual decline of 3.1%, catalysed by an increase in consumer spending, in particular online.
According to an ONS Retail Sales report for January 2015, online weekly spending rose to £753.3m, as ecommerce grew 12%. This means that online retailers must pull out all the stops to increase their online delivery service.
Phillip Smith, e-commerce expert and UK Country Manager at Trusted Shops, believes that it's not just good deals online that assist the growth of businesses, but the "multichannel strategies [click and collect] that are driving footfall direct to store".
'Click and Collect' has been a hit with a variety of retailers, not just supermarkets, as it allows customers to shop online and collect their items in store. Amazon, Very, Mulberry and Ocado have all jumped on the bandwagon, with Starbucks also launching the service in the US. The company claimed that 15% of its purchases there are made via mobile devices, meaning a click and collect service is the opportune way for the company to expand and provide for its busy consumers.
Pendragon, a giant car dealership, is also test driving the service, last week introducing its own click and collect service. This allows customers to purchase deals from further afield, the first arrangement (just a day after its launch) including a 140 mile delivery from Hull to Chester.
Multichannel strategies allow today's time poor consumers to shop with ease, whilst increasing their buying options. Click and Collect services provide shoppers with the convenience of shopping from home, without excessive delivery costs, and encouraging shoppers to buy additional items. "Browsing and paying online then collecting in store is not only convenient for the consumer, it's giving retailers two bites of the cherry as impulse buying in store is highly likely when a consumer arrives to collect their goods" Smith comments.
Research has found that mobile shopping is growing around four times the rate of overall online spending in the UK, with its annual growth rate set to be 26% 2013-2016. Mobile shopping highlights a convenient society, where speed of distribution is key to ensuring customer satisfaction. Being able to click and collect means consumers have control of their order and don't have to rely on waiting in for packages - they can conveniently shop.
Trusted Shops, a specialist in European e-commerce. whose customers include Gap, UGG Australia, New Look and Clarks, is confident that 2015 is a big year for online and mobile shopping.
"For retailers with physical stores adopting a multichannel strategy will help increase future sales. For online only businesses, expanding into new territories should be on the road map in 2015. Those in a position to pursue both multichannel and international strategies could experience stronger future growth than ever," Smith stated.
Source : Rachel Gee - Retail Gazette
www.retailgazette.co.uk/articles/13204-click-and-collect-trend-drives-footfall-direct-to-stores
23 February 2015

Insight DIY always publishes the latest news stories before anyone else and we find it to be an invaluable source of customer and market information.

Max Crosby Browne - CEO, Home Decor